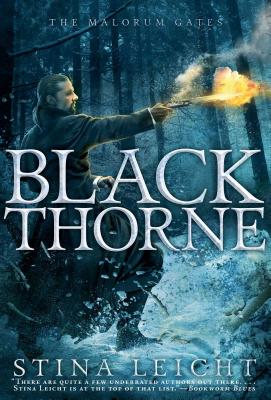 Blackthorne
Stina Lecht
Local author Stina Leicht has a new book out in her Malorum Gates series, an epic fantasy historically inspired by the American Revolutionary War and the French and Indian War! Blackthorne is set in the kingdom of Eledore, beseiged by the neighboring Acrasians for fear of the magic Eledore possesses. But Eledorian magic is is the only thing keeping an even greater evil at bay and it's up to Nels and his twin sister Suvi to protect those who are left…to help them find solace and to help them rebuild! We're incredibly excited to be welcoming Stina Leicht back to BookPeople for this second installment in her epic series! Join us this Friday, August 11th, at 7PM as Leicht discusses Blackthorne.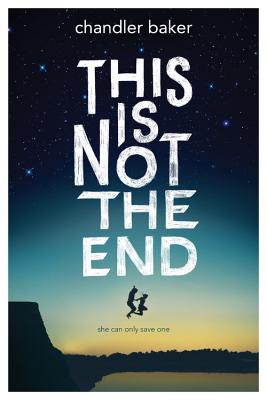 This Is Not The End
Chandler Baker
What if you lived in a world where you could bring someone back from the dead? Resurrection technology has made the impossible a reality, with only strict laws keeping it in check.The rules? You have one opportunity to bring someone back from the dead, to be used on your 18th birthday, or to be lost forever. You can only choose one person. And what if you had to choose from among three people, dearest to you? This Is Not The End is full of secrets and betrayals, compelling to final page! Best of all, Chandler Baker is coming to BookPeople to speak about and sign This Is Not The End on Saturday, August 12th at 6PM! See you there!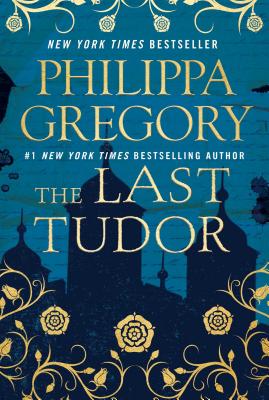 The Last Tudor
Philippa Gregory
It's not just the booksellers who read here at BookPeople, our accounts manager Katherine has been highly anticipating The Last Tudor, the latest in the Plantagenet and Tudors series. Lady Jane Grey ruled England as Queen for just 9 days before she was killed by Mary Tudor; in this brilliant new historical fiction, Phillippa Gregory tells the stories of Jane's sisters. Katherine Grey, who defied Elizabeth and secretly married for love, and their youngest sister Mary–an extraordinary little person disregarded by the royal court, but with plenty secrets of her own. What will happen when the last Tudor defies her ruthless and unforgiving Queen Elizabeth?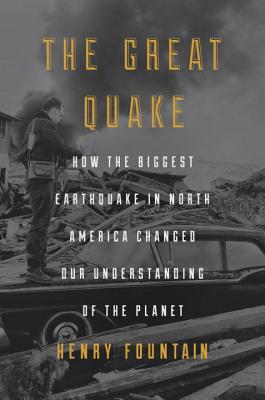 The Great Quake 
Henry Fountain
Henry Fountain has been a reporter and editor for most of his life, writing about scince for the New York Times for the last two decades. His latest nonfiction, The Great Quake is a riveting narrative about the biggest earthquake in recorded history in North America—the 1964 Alaskan earthquake that demolished the city of Valdez and obliterated the coastal village of Chenega—and the scientist sent to look for geological clues to explain the dynamics of earthquakes, who helped to confirm the then controversial theory of plate tectonics.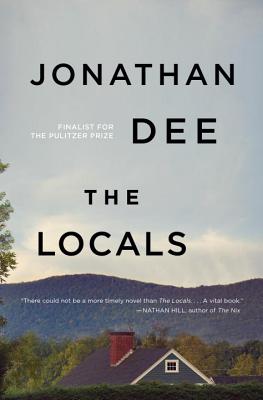 The Locals
Jonathan Dee
Author of A Thousand Pardons and The Privileges (a finalist for the Pulitzer Prize), Jonathan Dee is back with a brand new novel about the collision of small town America with a hedge fund millionaire. In a small Massachusetts town, Mark Firth is a local contractor who recently lost big in an investment swindle. His future seems bleak until the arrival of NY money manager lands him a pretty sweet contract remodeling a house into a "secure location". But when the newcomer runs for political office and starts transforming the small town around him, even Firth is not immune to the changes. Propelled by rural vs. urban, and middle class vs. rich, The Locals is that rare work of fiction capable of capturing a fraught American moment in real time.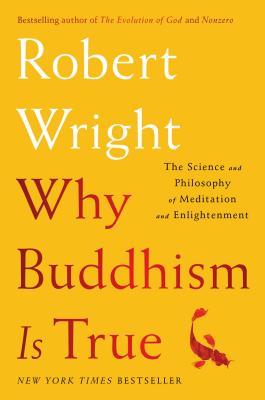 Why Buddhism is True
Robert Wright
From the bestselling expert on evolutionary psychology comes a deeply personal exploration of how natural selection has destined us for a life of delusion and unhappiness–and how we can escape this fate and find happiness through Buddhist meditation and philosophy. Robert Wright is one of the nation's foremost public intellectuals, and his book Why Buddhism is True combines the latest insights into human nature with cutting-edge neuroscience to defend the radical claims at the heart of Buddhist philosophy.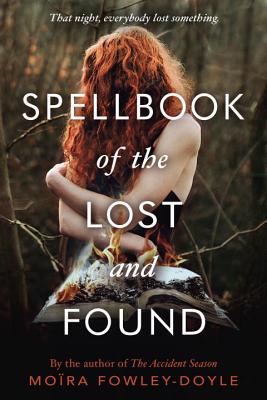 Spellbook of the Lost and Found
Moira Fowley-Doyle
One stormy Irish summer night, Olive and her best friend, Rose, begin to lose things. It starts with simple items like hairclips and jewelry, but soon it's clear that Rose has lost something much bigger, something she won't talk about, and Olive thinks her best friend is slipping away.Then seductive diary pages written by a girl named Laurel begin to appear all over town. And Olive meets three mysterious strangers: Ivy, Hazel, and her twin brother, Rowan, secretly squatting in an abandoned housing estate. The trio are wild and alluring, but they seem lost too–and like Rose, they're holding tight to painful secrets.When they discover the spellbook, it changes everything. Damp, tattered and ancient, it's full of hand-inked charms to conjure back things that have been lost. And it just might be their chance to find what they each need to set everything back to rights.Unless it's leading them toward things that were never meant to be found…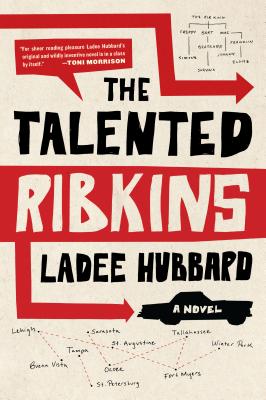 The Talented Ribkins
Ladee Hubbard
This wildly inventive and delightful debut novel from Ladee Hubbard has been getting a ton of great buzz, and for good reason! 72-year-old Johnny Ribkins is in a heap of trouble–he owes a lot of money to some very bad people. The thing is, this elderly African American man comes from a family with special gifts. Odd gifts. His father could see colors no one else could, his brother could scale perfectly flat walls, and his cousin could belch fire. Johnny, he could draw precise maps of any place you could name–even if he'd never seen it. After a less than stellar attempt to use their powers to support the civil rights effort, Johnny and his brother became daring and hugely successful cat burglars–but the mobster has come to collect and it's up to Johnny to collect the money he stashed and turn it in before it's too late.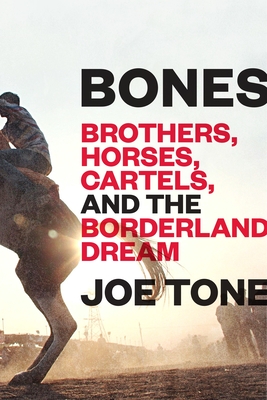 Bones
Joe Tone
A cinematic true-crime story set at the Mexican-American border about two very different brothers whose lives intertwine in an FBI drug investigation and a champion race horse. Jose Trevino grew up on a ranch in Nuevo Laredo and fell in love with the strong, fast quarter horses raised their. But, pursuing opportunity, he moved to Dallas, building a business as a bricklayer. On the other hand, his brother Miguel worked his way up through the ranks of the notoriously bloody Zeta cartel. When Jose gets back into quarter horse racing with a powerful horse he paid nearly a million dollars for at auction and nicknames Huesos, it catches the attention of FBI agent Scott Larson and starts an investigation with the intent to capture the infamous Miguel Trevino. Bones goes deep, shedding light on the drug war, the perilous lives of American ranchers, the Sisyphean work of drug cops, and how greed and fear mingle with race, class, and violence along the vast Southwest border region.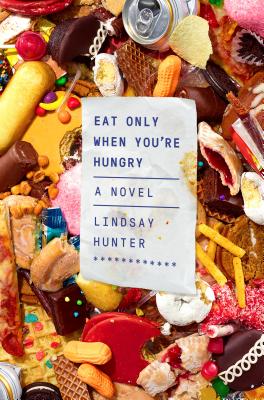 Eat Only When You're Hungry
Lindsay Hunter
When we asked Roxane Gay what books she'd recommend, Eat Only When You're Hungry by Lindsay Hunter was on her list! The story of overweight, nearly 60-year-old Greg desperate to find his missing addict son–believing he's the only one who can find him this time, he sets off for the last place his son was seen: the outskirts of Orlando, Florida. As we travel down the streets of the bizarroland that is Florida, the urgency to find GJ slowly recedes into the background, and the truths about Greg's mistakes—as a father, a husband, a man—are uncovered. In Eat Only When You're Hungry, Hunter elicits complex sympathy for her characters, asking the reader to take a closer look at the way we think about addiction—why we demonize the junkie but turn a blind eye to drinking a little too much or eating too much—and the fallout of failing ourselves.