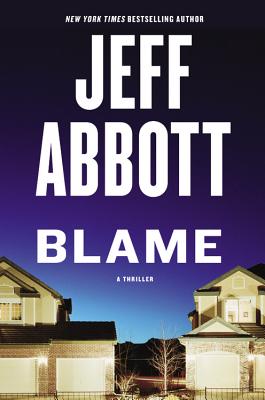 Blame
Jeff Abbott
Jeff Abbott's latest thriller BLAME is set in a quaint and seemingly peaceful locale, centered on the sole survivor of a mysterious car crash. Suffering from amnesia and the town's pointing fingers, Jane Norton receives an anonymous message claiming to know the truth of what really happened that night. Best of all, Jeff Abbott will be here to discuss and sign his book TONIGHT (7/18) at 7PM! Don't miss it!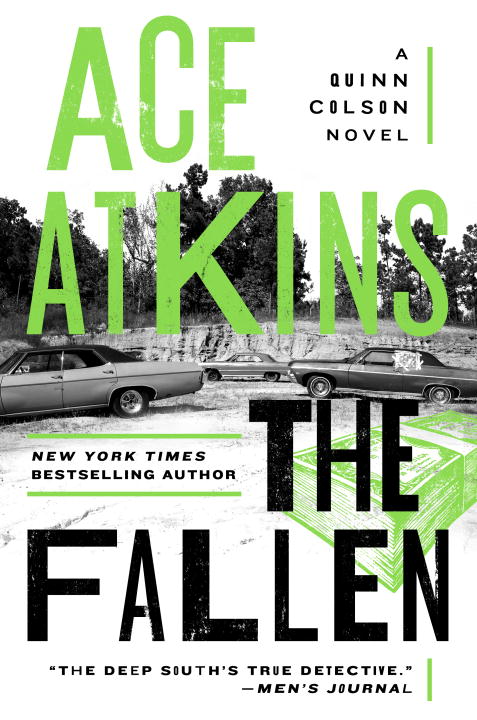 The Fallen
Ace Atkins
THE FALLEN is out today, and it's our MysteryPeople pick of the Month! Ace Atkins continues his Quinn Colson series with the Mississippi sheriff going after a group of fellow vets robbing banks in Donald Trump masks. Throw in some shady politics, a truck stop madame, and Quinn's budding romance with one of the robber's wives and you have a fun tale full of action, humor, and heart populated by Ace's characters who know how to speak their mind in colorful ways. Picture Elmore Leonard southern style. Even better, acclaimed author Act Atkins will be here at Bookpeople Friday, July 21st at 7PM to discuss and sign his book–see you there!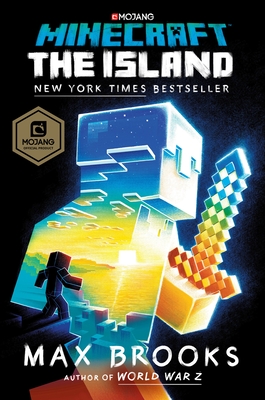 Minecraft: The Island
Max Brooks
From the bestselling author of WORLD WAR Z comes the very first official Minecraft novel! Like ROBINSON CRUSOE and TREASURE ISLAND, this riveting novel tells the story of a new hero stranded in the world of Minecraft, who must survive the harsh, unfamiliar environment and unravel the secrets of the mysterious island. While completely appropriate for ages 8 and up, fans of Brooks' writing and the Minecraft video game are sure to find this tie-in adventure captivating!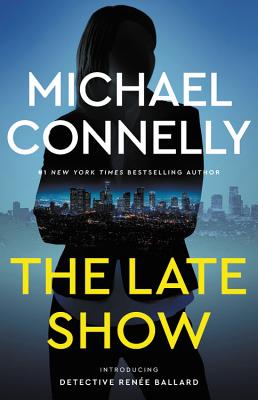 The Late Show
Michael Connelly
Once up-and-coming homocide detective, Rene Ballard is sentenced to the Late Show–the Hollywood night shift–a not-so-subtle punishment for filing a sexual harrassment complaint against a supervisor. Though she usually doesn't get to close any cases she starts since the day-shift takes over every morning–one night a couple cases cross her path that she can't let go of. In THE LATE SHOW, Michael Connelly introduces a fresh tough-as nails detective on LAPD's hardest beat–this suspenseful thriller will have you turning pages late into the night!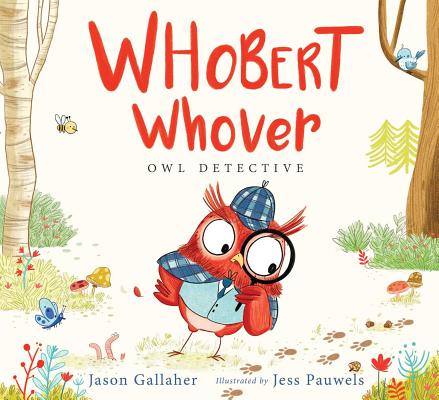 Whobert Whover
Jason Gallaher
Happy pub day to the delightful picture book WHOBERT WHOVER, OWL DETECTIVE by local author Jason Gallaher! With beautiful illustrations by Jess Pauwels, this is a great read-aloud story that will make the little ones giggle and cheer for more—and inspire them to do some detective work of their own! Join us this coming Saturday, July 22nd at 2PM for an awesome and fun event with Jason Gallaher, coming to BookPeople to read and sign his awesome picture book!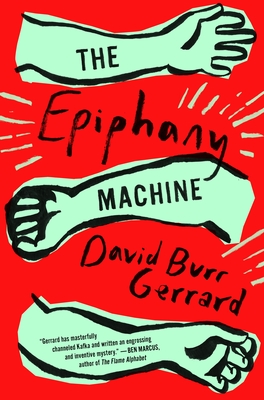 The Epiphany Machine
David Burr Gerrard
THE EPIPHANY MACHINE is a tattoo machine that can, and does, indelibly ink a forthcoming truth on a person's body. With such a weird and cool premise, of course it's a bookseller pick! Part-time bookseller Will highly recommends David Burr Gerrard's novel, he says: "Ostensibly about the protagonist Venter, THE EPIPHANY MACHINE is so much more. Due to Venter's personality and job, the story is informed by everyone around him and their vast problems. Nobody is perfect, and this book does not shy away from it. I love the idea of a tattoo machine which permanently marks you with an ultimate truth—and it feels very timely given current fears about the direction our country is going. Alternate history with kind of a punk rock/grunge kind of twist."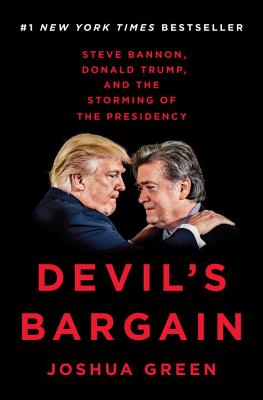 Devil's Bargain
Joshua Green
Joshua Green, the reporter who was there from the very beginning, tells the revealing inside story of the partnership between Steve Bannon and Donald Trump—the key to understanding the rise of the alt-right, the fall of Hillary Clinton, and the hidden forces that drove the greatest upset in American political history. Based on dozens of interviews conducted over six years, Green spins the master narrative of the 2016 campaign from its origins in the far fringes of right-wing politics and reality television to its culmination inside Trump's penthouse on election night.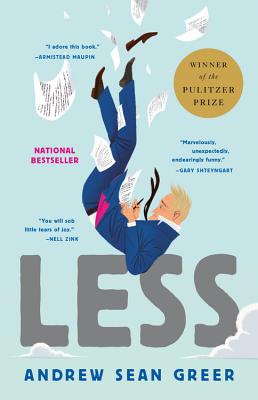 Less
Andrew Sean Greer
From the bestselling author of THE CONFESSIONS OF MAX TIVOLI, comes a scintillating satire of the American abroad, a rumination on time and the human heart, a bittersweet romance of chances lost, by an author The New York Times has hailed as "inspired, lyrical…elegiac…ingenious," as well as "too sappy by half," LESS shows a writer at the peak of his talents raising the curtain on our shared human comedy.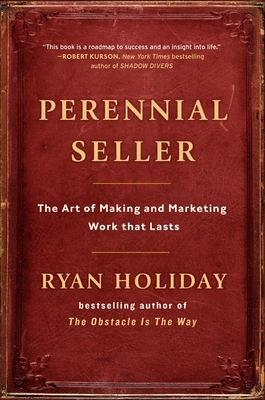 Perennial Seller
Ryan Holiday
What makes something endure in a world that revolves around instant gratification? Ryan Holiday's book PERENNIAL SELLER is out today and answers that very question! Examining lasting advice and entertainment from decades past as well as some of the greatest perennial sellers of our time, Holiday outlines for readers what makes something a "classic" and provides principles for how to achieve this success yourself. Join us Monday, July 24th at 7PM as Ryan Holiday discusses his book PERENNIAL SELLER!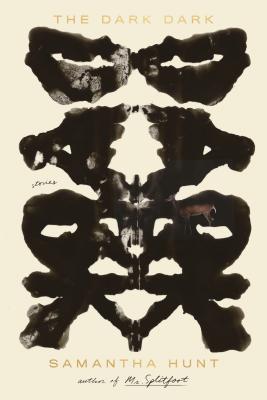 Samantha Hunt
From highly acclaimed novelist Samantha Hunt comes a brand new collection of stories, out today. THE DARK DARK is a series of narratives in which magic disrupts lives, technology betrays, and bodies alter in surprising ways. Fleshing out the otherworldly, Hunt has crafted stories that speak to youth and mortality in her trademark offbeat and unguarded way, and holds out the hope that we can know one another more deeply or at least stand side by side to observe the mystery of the world.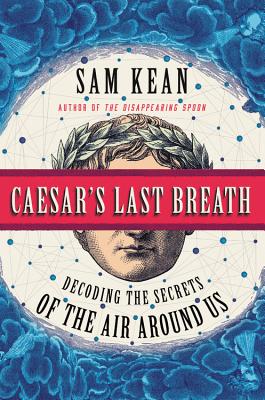 Caesar's Last Breath: Decoding the Secrets of the Air Around Us
Sam Kean
Sam Kean is the New York Times bestselling author of THE TALE OF THE DUELING NEUROSURGEONS, THE DISAPPEARING SPOON, and THE VIOLINIST'S THUMB—now he turns his attention to the air we breathe. In CAESAR'S LAST BREATH, Kean takes us on a journey through the periodic table, around the globe, and across time to tell the story of the air we breathe—which, it turns out, is also the story of earth and our existence on it. As Kean has found, the air you breathe now may contain traces of Cleopatra's perfume, German mustard gas, and so much more.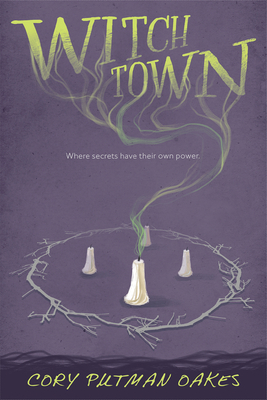 Witchtown
Cory Putnam Oakes
Local author Cory Putnam Oakes has an enchanting new book out today! When sixteen-year-old Macie O'Sullivan and her masterfully manipulative mother Aubra arrive at the gates of Witchtown—the most famous and mysterious witch-only haven in the world—they have one goal in mind: to rob it for all it's worth. But in a place like Witchtown, some things are worth more than money. Some things, like secrets, have power…! We can't wait for September when we have an event with Oakes on the 10th at 3PM!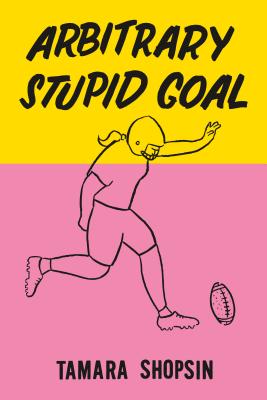 Arbitrary Stupid Goal
Tamara Shopsin
The biography of an unconventional life growing up in the iconic NYC Shopkin's, ARBITRARY STUPID GOAL is one of those books that tends to defy explanation, but resonates deeply with readers. Several booksellers are already in love, Matt C says: "This book is as profound as an antique gum-ball machine. If that sentence makes sense to you–you need this book. If that sentence does not make sense to you–you need this book." Molly M says "This book charmed me from the title (a mantra around which I now plan to live my life) and continued to do so until its surprising gut punch of an afterward. Freedom exists here! And in that freedom — love! creation! expression! It rules" while Jason calls it "lyrical and poetic, a really comforting read in a strange way that seems almost impossible to have happened but almost assuredly did".