Every month here at BookPeople we like to spotlight a smaller, independent publishing house that we love. These Indie Presses are helping to push the literary world forward with unique and adventurous work and we're proud to showcase their titles in our store. This month check out the wonderful Open Letter!
Open Letter--the University of Rochester's nonprofit, literary translation press—is one of only a handful of publishing houses dedicated to increasing access to world literature for English readers. Open Letter searches for works that are extraordinary and influential, works that they hope will become the classics of tomorrow.
Open Letter published its first title, a collection of essays by the Croatian novelist Dubravka Ugresic called "Nobody's Home" in September 2008, but began its online literary website Three Percent more than a year earlier to celebrate the book's arrival and to entice potential readers. Today, the press publishes ten titles in translation each year and continues to run their online literary website, which has become an important source for all things literature in translation.
Check out this awesome profile of Open Letter in the New York Times.
Here are a few of the Open Letter titles that we love:
by Can Xue
translated by Karen Gernant and Chen Zeping
A surreal, fantastic coming-of-age novel blending Eastern and Western beliefs, from the winner of the 2015 Best Translated Book Award.
Frontier opens with the story of Liujin, a young woman heading out on her own to create her own life in Pebble Town, a somewhat surreal place at the base of Snow Mountain where wolves roam the streets and certain enlightened individuals can see and enter a paradisiacal garden.
Exploring life in this city (or in the frontier) through the viewpoint of a dozen different characters, some simple, some profound, Can Xue's latest novel attempts to unify the grand opposites of life–barbarism and civilization, the spiritual and the material, the mundane and the sublime, beauty and death, Eastern and Western cultures.
A layered, multifaceted masterpiece from the 2015 winner of the Best Translated Book Award, Frontier exemplifies John Darnielle's statement that Can Xue's books read "as if dreams had invaded the physical world."
by Rein Raud
translated by Adam Cullen
The Brother opens with a mysterious stranger arriving in a small town controlled by a group of men—men who recently cheated the stranger's supposed sister out of her inheritance and mother's estate. Resigned to giving up on her dreams and ambitions, Laila took this swindling in stride, something that Brother won't stand for. Soon after his arrival, fortunes change dramatically, enraging this group of powerful men, motivating them to get their revenge on Brother. Meanwhile, a rat-faced paralegal makes it his mission to discover Brother's true identity . . .
The first novel of Rein Raud's to appear in English, The Brother is, in Raud's own words, a spaghetti western told in poetic prose, simultaneously paying tribute to both Clint Eastwood and Alessandro Baricco. With its well-drawn characters and quick moving plot, it takes on more mythic aspects, lightly touching on philosophical ideas of identity and the ruthless way the world is divided into winners and losers.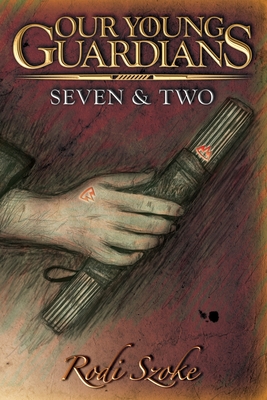 Our Young Guardians:Seven and Two
by Rodi Szoke
illustrated by Hiram Cruz
The life he knew the day before was long gone…Who will protect his mother now?
The future of our civilization has always been in the hands of our children. What you may not know is that many years ago, a few of our young ones fought a quest against evil—an evil unlike anything anyone has ever seen under this sun. They didn't know it, but their sacrifices allowed our forefathers—and us—to maintain our fragile ownership of this world.
In Seven & Two, the first book of the Our Young Guardians series, we begin the chronicle of one who was brave enough to leave behind what he knew. His faded handwriting not only captures how they struggled through that war, but how they learned to find themselves as they grew up away from their families.
You and I owe them more than we could ever give. And even though there is no word of them ever asking for anything, my heart tells me they would only ask for one thing—to keep them where their friends are.
The least we can do for them is honor their story.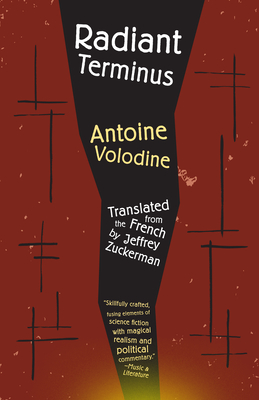 Radiant Terminus
by Antoine Volodine
translated by Jeffrey Zuckerman
"Irreducible to any single literary genre, the Volodinian cosmos is skillfully crafted, fusing elements of science fiction with magical realism and political commentary."— Music & Literature
The most patently sci-fi work of Antoine Volodine's to be translated into English, Radiant Terminus takes place in a Tarkovskian landscape after the fall of the Second Soviet Union. Most of humanity has been destroyed thanks to a number of nuclear meltdowns, but a few communes remain, including one run by Solovyei, a psychotic father with the ability to invade people's dreams—including those of his daughters—and torment them for thousands of years.
When a group of damaged individuals seek safety from this nuclear winter in Solovyei's commune, a plot develops to overthrow him, end his reign of mental abuse, and restore humanity.
Fantastical, unsettling, and occasionally funny, Radiant Terminus is a key entry in Volodine's epic literary project that—with its broad landscape, ambitious vision, and interlocking characters and ideas—calls to mind the best of David Mitchell.