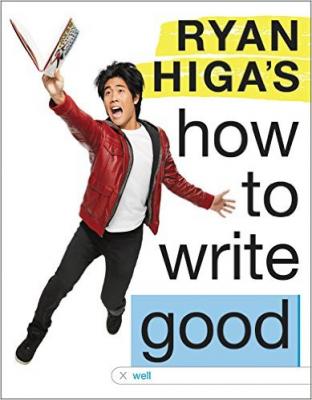 Ryan Higa – Ryan Higa's How To Write Good
The star and creator of one of Youtube's Top 15 channels, Ryan Higa has written a book! Inspired by his hugely popular "Draw My Life" video, Higa's memoir goes into his early life as it transformed from happy to depressed and angry, and the way he found back from the edge, as well as the tips and tricks for writing that he picked up along the way. There's more! Legendary actor, comedian, and producer Ryan Higa will be here THURSDAY, JUNE 01 at 7PM meeting his fans and taking (professional!) photographs with them on our 3rd floor! Get your voucher today and meet us here on Thursday for a signed book and photo with YouTube celebrity Ryan Higa!!
WHITE FUR is a vivid and hypnotic debut from Austin author Jardine Libaire, a story part-time bookseller Will calls "a witty, sharp, and decidedly modern (even while it's set in 80s NYC) narrative that subverts the trope of star-crossed romance with organic and fully realized characters". Lucky for us, Libaire is joining us to celebrate her first novel this Friday JUNE 02 at 7PM, in conversation with Philipp Meyer (author of THE SON)!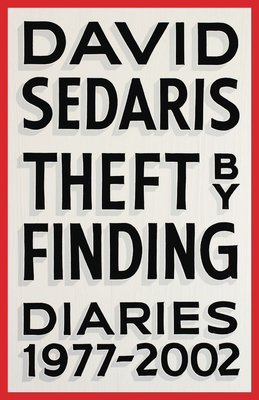 David Sedaris –Theft By Finding
They say that writing every day will make you a better writer–David Sedaris has been writing every single day, faithfully keeping journals for forty years–which we think clearly makes him the very best writer! In his latest book THEFT BY FINDING, Sedaris collects his journals from 1977-2002, an incredible tell-all chronicling everything that has captured his attention from his college dropout years through to the last decade. Our staff is already deeply fascinated by this darker and supremely personal side of Sedaris and we can't wait to host him here at BookPeople on JUNE 13TH! Join us at 7PM for an evening with one of our greatest modern observers–visit our events page for tickets and more details!
Samantha Irby – We Are Never Meeting in Real Life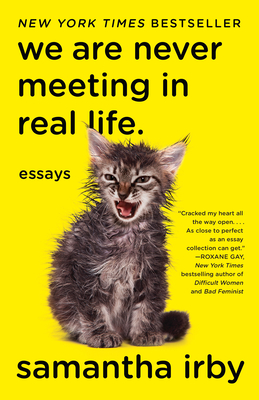 Samantha Irby is one of our favorite writers–our booksellers can't stop talking about her new book WE ARE NEVER MEETING IN REAL LIFE. Our book buyer Claire says "It would be difficult for me to overstate how much I admire Samantha Irby.She is at once hilarious and heartbreakingly revealing–just what one could hope for from an (internet) best friend. With this new book Irby joins the ranks of hilarious geniuses who have something important to say, but who aren't afraid to include poop jokes", while our second floor IM Jan would like to start a club with Irby (that holds no meetings, as the title of the book states), and "wants to hug Sam, but will settle for a respectful fist-bump". Bookseller Molly M says "she is able to make effed up things like chronic pain, society's bull when it comes to the Female Appearance, and the mixed bag that is parental relationships not just accessible but compulsively readable" and floor manager Jason says "I am a 6 foot 1 inch white guy living in the country in central Texas…yet I feel a connection with this self-described fat black woman from Chicago after reading this set of essays. Am I too much of a complete a**hole if I say: "you go girl"?" EVEN BETTER: Samantha Irby is coming to BookPeople to be in conversation with Jenny Lawson (aka The Bloggess) on June 20th at 7PM. Sign up now to get into the pre-event bookclub with Samantha Irby at 6PM (space is limited!).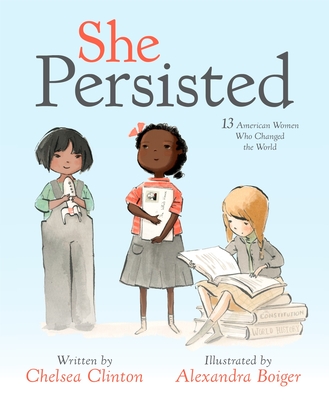 Chelsea Clinton – She Persisted
In this gorgeously illustrated little picture book written by Chelsea Clinton and illustrated by Alexandra Boiger, the stories of 13 women who perservered in the face of adversity unfold. These are just a handful of the women who stood up for what they knew was right and didn't let anyone hold them back or keep them down–these women persisted! Featuring stories about Harriet Tubman, Sally Ride, Maria Tallchief and many more, this is an incredible picture book for kids ready to take on the world! PLUS: we still have a few signed copies left y'all!
Gwendolyn Brooks – We Are Shining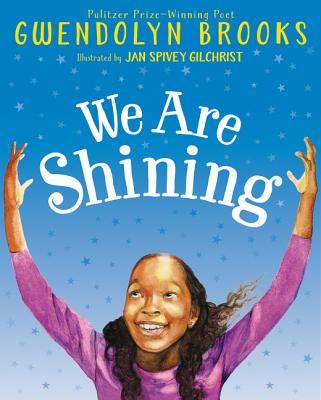 "Life is for us, and is shining. We have a right to sing." Poet laureate, Pulitzer Prize-winner, consultant in poetry to the Library of Congress, and recipient of the NEA lifetime achievement award Gwendolyn Brooks was an incredible human being and one of the most celebrated Black poets. In this beautifully illustrated picture book, her powerful, life affirming poem WE ARE SHINING has been brought to life by Jan Spivey Gilchrist's gorgeous watercolors.
Mike Tyson's memoir, UNDISPUTED TRUTH, explored his relationship with Cus d'Amato, the trainer he worked with during his formative years. Here, in IRON AMBITION, Tyson takes a closer look at Amato's life and the lessons he passed on to the boxers he worked with, including Jose Torres and Floyd Patterson, before passing away just months before Mike became the world's youngest heavyweight champion. Introspective and compelling, don't miss this new book from Mike Tyson!
J.R.R. Tolkien – Beren and Luthien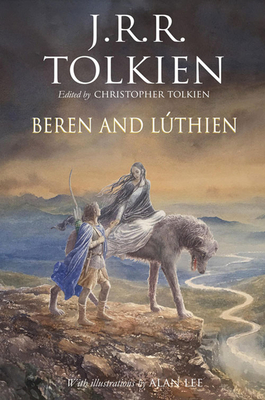 Before Aragorn and Arwen there was Beren and Lúthien. The romance between a mortal man and an immortal elf spawned countless myths and legends in the First Age and became an essential element of THE SILMARILLION–plus it's been gorgeously illustrated by the incredible Alan Lee! Meghan, our kid's buyer, is a big fan of Tolkien's work and is so excited to read THE TALE OF BEREN AND LÚTHIEN she's already snagged a copy for herself! Come on down and check it out before the booksellers nab all the copies! ^___~