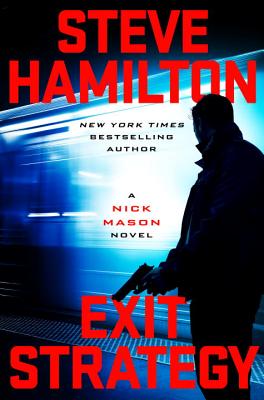 Steve Hamilton – Exit Strategy
The next thrilling novel in the Nick Mason series! In Exit Strategy, Mason faces the nearly impossible task of infiltrating a top secret federal witness protection program and eliminating the three men who could put his boss behind bars for life. But soon Mason is himself hunted by an assassin and discovers just how powerful the criminal syndicate he's been forced to work for really is.
And we're excited to have author Steve Hamilton stop by BookPeople on Tuesday, May 23rd for a public stock signing from noon to 1PM, feel free to drop by and meet the author on our 2nd floor!
Alexandria Marzano-Lesnevich – The Fact of a Body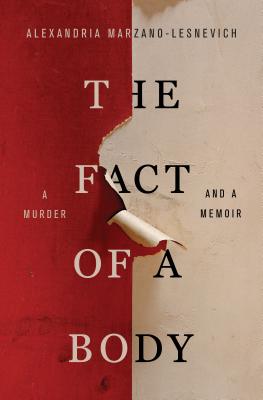 THE FACT OF A BODY is true crime that reads like fiction–enthralling, thrilling, and challenging. Our booksellers can't stop talking about it! Jessica B, one of our gifts experts and true crime fan loved it and and says "Marzano-Lesnevich unveils to the reader (depending on what life they've had) how that individual will see the murderer. What type of upbringing they've had and/or trauma or lack thereof, filters into how we view the crime and the one committing it", while our 2nd floor IM Jan says "ultimately, we are forced to confront that reason and logic, our tools of law, are insufficient tools for measuring the depths of emotion involved in unspeakable crimes and the astounding capacity for forgiveness". Join us and author Alexandria Marzano-Lesnevich on May 26th at 7PM for what promises to be an intriguing discussion and signing!
Film expert Alison Macor has a new book out today on the life and career of Warren Skarren. Skaaren was the founder of the Texas Film Commission and wrote many successful blockbuster films in the 1980s even though he rarely left. Austin. In REWRITE MAN Macor explores the challenges he faced in Hollywood culture, including problems that the Writers Guild of America continues to face today. We're hosting an event with Macor on June 4TH at 2PM and it's the book the Austin American Statesman picked to review–don't miss it!
John T. Edge – The Potlikker Papers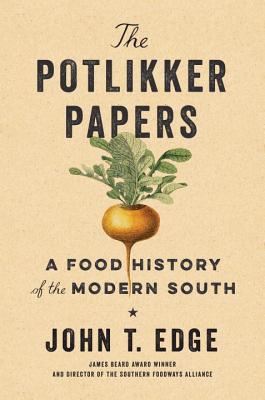 THE POTLIKKER PAPERS is a people's history of the modern South told through the lens of food. Beginning with the pivotal role of cooks in the Civil Rights movement when food was a battleground and access to food/ownership of culinary tradition was a central part of the long march to racial equality, noted authority John T. Edge narrates the South's journey from racist backwater to a hotbed of American immigration. In so doing, he traces how the food of the poorest Southerners has become the signature trend of modern American haute cuisine and reveals how Southern food has become a shared culinary language for the nation. Join us June 8TH at 7 PM with author John T. Edge, discussing and signing THE POTLIKKER PAPERS!
Andrea Petersen was first diagnosed with an anxiety disorder at age 20, and in ON EDGE she uses both her personal experience and her expertise as a health reporter to give a compelling look at what it's like to live with anxiety. Looking at the roles of genetics and environment, as well as how anxiety can be different for men and women, Petersen has created a fascinating book. We couldn't be more thrilled to have an event with her on June 16TH at 7PM–she'll in conversation with local writer Rachel Silver!
Latest in the Hogarth Shakepeare series is a beautiful retelling of OTHELLO by Tracy Chevalier: NEW BOY. Setting OTHELLO in 1970s America, the story begins when a Ghanaian boy named Osei appears on a playground at an all-white school. Themes of love, jealousy, betrayal, racism, and revenge come alive over the course of five acts, all taking place across a single day.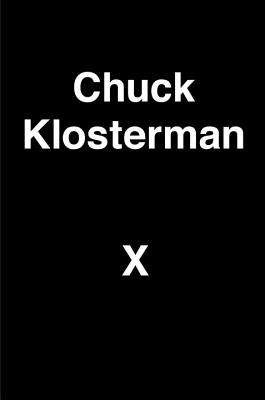 Chuck Klosterman – Chuck Klosterman X
CHUCK KLOSTERMAN X is the culmination and celebration of two decades in journalism and books from one of the sharpest and most prolific observers and chroniclers of our unusual times, including Klosterman's epic 10,000-word KISS retrospective, which proved once and for all that no one knows KISS like Chuck Klosterman!
Amy Thielen – Give a Girl a Knife 
Tucked away in a cabin deep in the woods, author of the award winning cookbook A MIDWESTERN TABLE Amy Thielen takes the skills she learned cooking professionally in NYC and turns them to undoing years of processed foods to uncover true midwestern cooking from back home. It's already got our bookstaff talking–Abby our marketing director said she fell in love with Amy, her family and her writing and that her book "was a perfect nostalgic trip to my own Midwestern food history filled with casseroles, hot dishes, and plenty of butter", while Jason says that not only does the book make him want some durn hashbrowns, that "this a a cooking and life memoir to rival those great Michelin star chefs".
Lee Child is back! Get ready for the ultimate Jack Reacher reading experience! NO MIDDLE NAME collects all of Lee Child's Jack Reacher shorts as well a new novella, further fleshing out one of pop-fictions most tantalizing heroes! Not to mention, we've even got a few signed copies! This would make the perfect gift for that Reacher fan in your life–don't forget, Father's Day is just around the corner!
In GROCERY, the award-winning Michael Ruhlman reveals the American supermarket, and how our food is sourced sold and consumed. For a culture obsessed with food–what it looks like, how it tastes, where it comes from, if it's good for us–Ruhlman provides some answers. A mix of reportage and rant, personal history and social commentary, GROCERY is a landmark book from one of our most insightful food writers.
Megan Whalen Turner – Thick as Thieves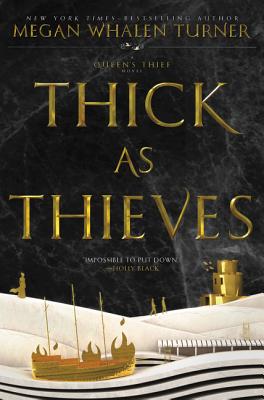 It's been seven years since we've had a new QUEEN'S THIEF book and it's finally here!! This new adventure from Megan Whalen Turner sees an ordinary hero take on an extraordinary mission in a world rich with political machinations and intrigue, divine intervention, and dangerous journeys. Ellen say "This is one of my favorite series and I'm so excited for THICK AS THIEVES"–don't miss this thrilling new installment in a gorgeous and highly celebrated series.