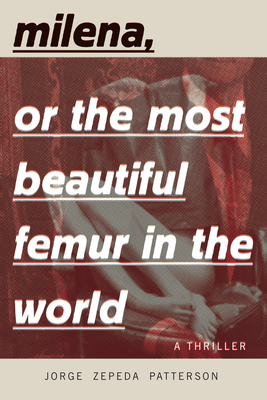 Jorde Zepeda Patterson – Milena or The Most Beautiful Femur in the World 
Raul loves Jorge Sepeda Patterson's new book, MILENA, OR THE MOST BEAUTIFUL FEMUR IN THE WORLD. He says "After Milena's protector, a powerful newspaper magnate, dies, she has to run from the people who have kept her working as a prostitute; along with her essentials, she takes a black notebook full of incriminating details related to her work. The family and extended family of the newspaper man take on the task of protecting her, but with the corruption in Mexico and the Romanian mob looking for her and the notebook, will she be able to survive to tell her story? A wonderful thriller that incorporates the horrors of prostitution and white slavery with the terrors of political machinations and corruption that are so real in this day."
Paula Hawkins – Into the Water 
Paula Hawkins' stellar breakout novel THE GIRL ON THE TRAIN swept the bookworld by storm, a cinematic and fast-paced domestic thriller-turned-movie! Don't miss her new, twisting and complex INTO THE WATER–the story of a sleepy riverside town suddenly disturbed when the bodies of two young women found in the river dredge up a complicated history.
Pulitzer Prize winning author Robert Ford is well known for exquisite prose–BETWEEN THEM could very well be his best work yet. Ford's new book is a memoir: a meditation on his parents and the years that spanned beyond his influence on them as well as a portrait of mid-century American. A captivating exploration of connection, memory, and love, BETWEEN THEM is a beautiful new work that asks how we can better know ourselves by knowing who we came from.
Robert Jackson Bennett – City of Miracles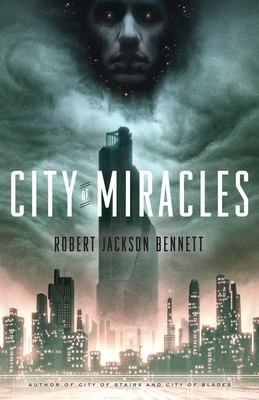 Out today, the third novel in the highly acclaimed DIVINE CITIES fantasy series, CITY OF MIRACLES follows Sigrud: a fugitive and exile on the run throughout the Saypur empire. When a close friend and ally is murdered, Sigrud's life finds new purpose—capturing the assassin! Robert Jackson Bennett has delivered another richly detailed and exciting fantasy and we're thrilled to host him for a talk and signing May 7TH at 5 PM!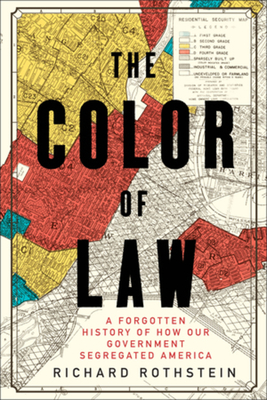 Richard Rothstein – The Color of Law
THE COLOR OF LAW, from leading policy expert Richard Rothstein, explodes the myth that the racial segregation of American cities happened through individual prejudice and or the actions of private institution, and instead occurred via specific federal, state and local policies—policies that are still impacting communities today.We had a stellar event and insightful discussion yesterday with Rothstein, and we've got some signed copies left!
Laura McBride – 'Round Midnight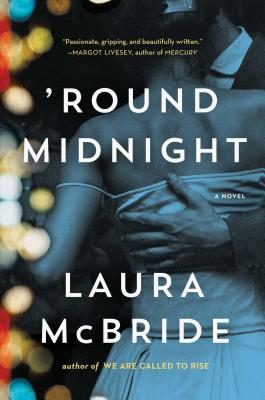 Laura McBride, author of the fantastic WE ARE CALLED TO RISE has a brand new novel out today. Spanning six decades, 'ROUND MIDNIGHT follows the interconnected lives of four women and a classic Las Vegas casino nightclub, in which each experiences a life changing moment. Join us for an unforgettable evening with Laura McBride, May19TH at 7 PM.
Our staff loved Nathan Hill's THE NIX when it debuted, not only did we pick it for one of our Trustfall boxes, but it was also a Top Shelf review! Finally, the story of Samuel and his long-lost mother who made the nightly news with a crime he can't reconcile with his childhood memories of her is out in paperback! In her Top Shelf review, our book-buy Claire said "These people feel real, tangled and weird. This book is smart and funny and strangely perfect for right now in its timeliness. It's one of those rare 600-ish page books that I read in two days, even though I had a lot of work to do." Better yet, Nathan Hill is coming to Bookpeople–join us May 24TH at 7 PM!
Graeme Simsion – The Best of Adam Sharp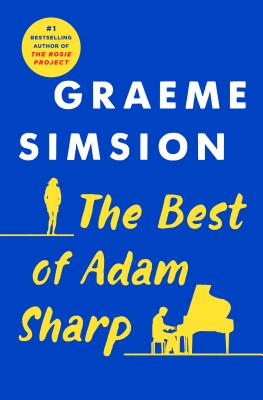 Graeme Simsion, IT consultant turned writer, had a stellar breakout hit with his first novel THE ROSIE PROJECT–his new novel is every bit as charming and magnificent as the first! THE BEST OF ADAM SHARP is a humorous look at the nostalgia of love lost. Adam Sharp is a middle-aged, music trivia aficionado, who often catches himself daydreaming about a romantic fling and how differently his life might have gone…until it takes a turn. Don't miss Simsion, here May 12TH at 7PM!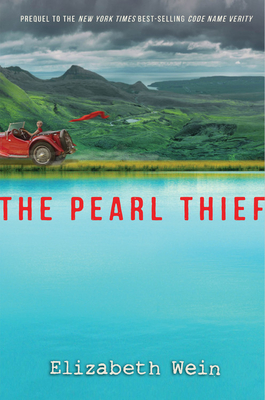 Elizabeth Wein – The Pearl Thief
From the highly acclaimed author of CODE NAME VERITY comes a thrilling coming of age prequel, beginning with Julie waking up in a hospital, memory of her accident hazy. Her injury is no accident though, and when a body turns up and biased fingers are pointed at her friends, it's up to Julie to solved the mystery before her friends wind up in the crosshairs. Join us and author Elizabeth Wein this FRIDAY, May 5TH at 7PM! 
One morning, Deming Gao's mother Peilan goes to her job at the nail salon and never comes home. Deming is eventually adopted by a couple white American professors who change his name to Daniel and try to shape him into the "ideal American boy". A vivid and moving examination of borders and belonging, this incredible debut novel is our latest Trustfall pick! Our new kids event coordinator Eugenia devoured the book in a matter of hours–she says "I was desperate to know Peilan was okay—hoping that whatever happened that day when she disappeared from her son's life, she had somehow found her way to safety, maybe even happiness. This is necessary storytelling that reminds me how much I do not know about cultures different from my own, about other countries and languages, and just how much I have yet to learn. I loved when the story shifted to Peilan's perspective, so we could witness up close her sacrifices, her choices, and her undying desire for more. Lisa Ko's writing is beautiful, smart, and honest, and Peilan and Deming Guo will stay with me for a long, long time."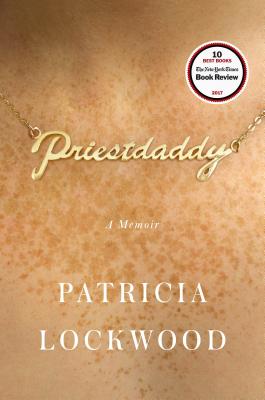 Patrica Lockwood – Priestdaddy
Our marketing director, Abby, can't recommend PRIESTDADDY highly enough! She says "Patricia Lockwood is the best of the best. Her memoir, framed around moving back in with her parents as her husband undergoes medical treatment, is a joy to read–I can't remember when I last laughed this hard while reading a book. She is irreverent as she discusses her family's past and present, their faith and their Midwestern roots, and no anecdote is too dark or uncouth to be shared. Her stories are raw and are not for the faint of heart. It's easy to see why she became so beloved on Twitter, and I can't wait to see what topics she dives into next."
Taran Matharu – The Battlemage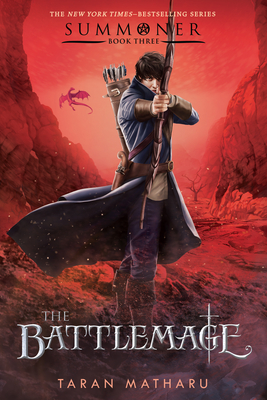 Fans of Taran Matharu's SUMMONER quartet rejoice! THE BATTLEMAGE is out today, the penultimate installation in the saga of Fletcher and his classmates from Vocans Academy. With duels, double-crossing traitors, and budding feelings, the team of Summoners faces their biggest challenge yet in a race to broker peace and rebuild their world! Don't forget–Taran Matharu is part of the Fierce Reads tour, stopping at BookPeople May 15TH at 7PM!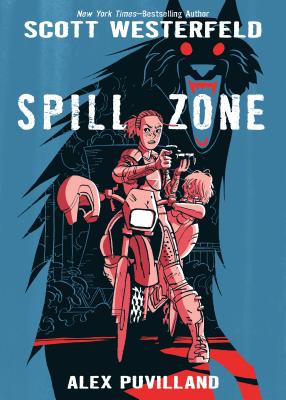 Scott Westerfield – Spill Zone
Our Art Director Tomoko has been a big fan of Westerfeld since PEEPS and SO YESTERDAY, she says "Spill Zone is a return to the awesome and weird creepiness of Peeps, replete with Westerfeld's trademark snark. Couple that with some incredible art from Alex Puvilland and color from Hillary Sycamore, and I am in love! The characters are incredible and compelling and the art treatment of the phenomena in the Zone is just the coolest (obviously I want prints of Addison's work in the Spill Zone on my wall!). This is such an incredible author-illustrators match-up–I can't wait to get my hands on the next volumes!" Scott Westerfeld is part of the Fierce Reads tour stopping at BookPeople on May 15TH at 7PM–don't miss this awesome YA panel!
Lemony Snicket & Lisa Brown – Goldfish Ghost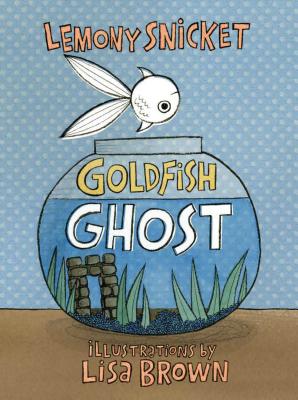 Beloved author Lemony Snicket and the highly talented illustrator Lisa Brown have crafted a fresh and funny take on what happens after your favorite goldfish crosses over to the other side. Better yet, Snicket and Brown are coming here to BookPeople this Thursday, May 4TH at 6PM for an awesome event where you can craft your very own goldfish ghost!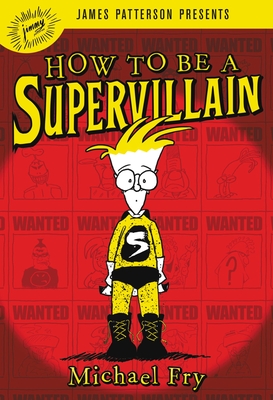 Michael Fry – How to Be A Supervillain
You'd think your parents would want you to be good–responsible, polite, and nice–like Victor. But Victor's parents are professional supervillians, and that just won't stand. In a last-ditch effort to villainize their wayward son, Mr. and Mrs. Spoil apprentice Victor to The Smear, hoping that he can teach Victor HOW TO BE A SUPERVILLAIN. This is one hysterically funny adventure! Join us and the incredible Michael Fry TONIGHT at 7PM as we roll about on the floor laughing at Victor's misadventures in villainy.
Adam Rubin & Daniel Salmieri – Dragons Love Tacos 2: The Sequel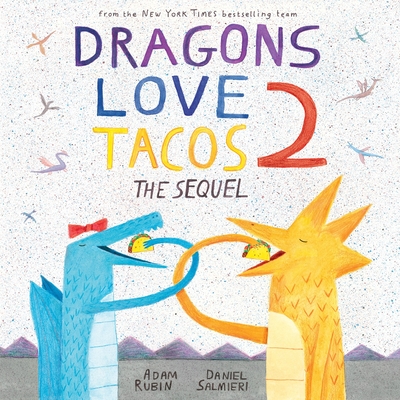 We've got some terrible news–there's a taco shortage! There are NO TACOS left anywhere in the world!! This is a HUGE problem, because, as you know, dragons LOVE tacos. Better hop in our time machine and bring tacos back from extinction! BookPeople favorite DRAGONS LOVE TACOS has a sequel and were so excited!! Join us and a special guest for an awesome storytime May 9TH at 10:30 AM!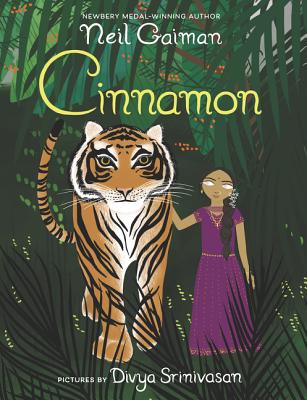 Neil Gaiman & Divya Srinivasan – Cinnamon
Neil Gaiman's incredible mythical tale of a princess with pearl eyes and a tiger who talks has, before now, only been available in audio. Now, accompanied by gorgeous illustrations from local illustrator Divya Srinivasan, the story of CINNAMON truly comes to life! We have been in love with this beautiful picture book since we first saw the cover–we're so excited to finally share CINNAMON with our bookfriends!
Rick Riordan – The Dark Prophecy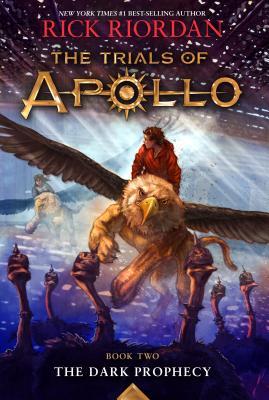 Lifetime fan of Rick Riordan and son of Ares, Master Thomas (of the Austin Camp Half-Blood) has been waiting on pins and needles to get his hands on the latest installement of Apollo's aka "Lester's" story. After a series of dangerous–and frankly, humiliating–series of trials at Camp Half-Blood, "Lester" must now leave the relative safety of the demigod training ground and embark on a hair-raising journey across North America to find the most dangerous gone-dark Oracle.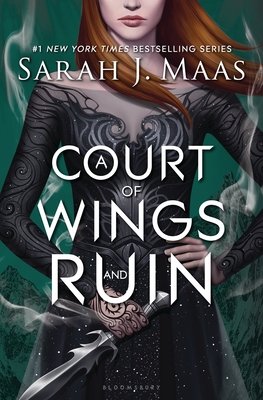 Sarah J Maas – A Court of Wings and Ruin 
​Bookseller Hillary (and co-organizer of the recently super-successful ATX Bookstore Crawl!!)​ is extremely excited that the finale to Sarah J Maas' COURT OF THORNS AND ROSES trilogy is finally here! She says "I devoured the series' last installment, A COURT OF MIST AND FURY, in one sitting and was rewarded with a killer cliffhanger, a protagonist who had finally grown into herself and was at last discovering her amazing potential, and high expectations for the trilogy's finale. I have no doubt that A COURT OF WINGS AND RUIN will be the epic, action-packed, high-stakes, and emotional conclusion to Feyre and Rhy's story that Maas has promised!"