John Waters' viral commencement speech is now in written (and illustrated!) form, instructing all of us to eavesdrop, listen to our enemies, and horrify the world with our outrageous new ideas. Books like MAKE TROUBLE are perfect potent reminders that we have the power and responsibility to be bold and unafraid, to redirect negativity and criticism into positive creative growth, and to challenge the ordinary and traditional.
Carys Davies – The Redemption of Galen Pike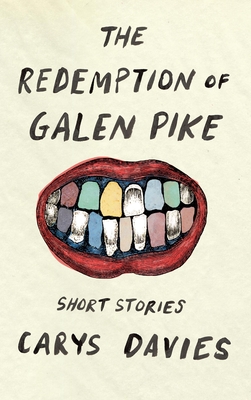 Our marketing director has a fondness for well-done short story collections, and this dark and exhilarating new collection from Carys Davies does not disappoint. Abby says "I can't stop thinking about these stories. Carys Davies is truly a master — no matter where I thought a story was headed, she took it somewhere else, somewhere better and more interesting than I could have predicted. As soon as I finished a story I found myself flipping back through it, searching for the clues about what was happening beneath the surface. This is truly unlike any story collection I can remember."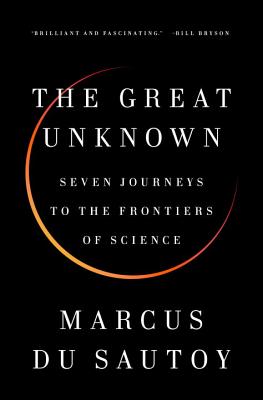 Marcus Du Sautoy – The Great Unknown
THE GREAT UNKNOWN by Marcus Du Sautoy is fast becoming a bookseller favorite with personable, witty, and easily accessible hard science. Part-time bookseller Will cites his unusual interest in the book as thanks to Du Sautoy's injection of personality and easy conversational tone, while 1st floor IM Raul says " To think that there are things that we are constantly trying to understand– the universe, time, consciousness, and infinity–illustrate the power of the scientific method to draw a reader in. In THE GREAT UNKNOWN work Du Sautoy highlights seven what he calls "edges" of science–by focusing on these, he provides a delightful examination of the various theories and possible ramifications should those theories prove true…"
It might surprise you that some of our booksellers are unrepentant nerds, especially when it comes to Star Wars–Timothy Zahn's new novel THRAWN has been highly anticipated by Joe, Matt, and Tomoko since it was announced."My excitement for the sequel trilogy announcement was cut short when I found out that my teen-dom favorite, Timothy Zahn's HEIR TO THE EMPIRE series, was no longer "canon". My favorite Star Wars villian and heroine of all time suddenly reduced to mere legends. But now, in fresh glory, the brilliant and cultured villain THRAWN is back, and from Timothy Zahn himself–the world is half-right again. I need this book right now!"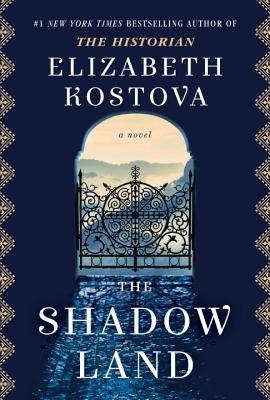 Elizabeth Kostova – Shadowland
BookPeople-Ex Demi is no longer with us, but where she's at, she still loves Elizabeth Kostova. Of THE SHADOW LAND she says "Oh my goodness. After seven long years, the wait is over for a new book by Elizabeth Kostova, and it does not disappoint. A haunting, lyrical thriller, full of mystery, THE SHADOW LAND is wonderful. Set in Bulgaria, split between two times, Kostova's new novel is sharp, poignant, and heartfelt. The same piercing detail that made THE HISTORIAN so compelling is at the heart of THE SHADOW LAND–I never wanted it to end."
Bookseller (and BookPeople instructor) Amy Long is so excited to recomment Sarah Gerard's latest work–she says "I loved Gerard's novel BINARY STAR, but she outdid herself with SUNSHINE STATE. Each essay is so well researched, the writing is so controlled (which makes the lyricism of the final essay and of BINARY STAR that much more impressive), and Gerard's insights ans analyses are so sharp and so full of empathy. And the essays are so, so well placed, which seems like a minor point, but the order of the pieces is actually really important both for readability and for content; by the end of the book, you know Gerard so well that, even when an essays is mostly journalistic, you can feel where her heart is, and you know that she put all of it into each one."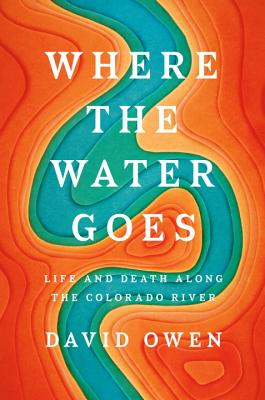 David Owen – Where The Water Goes
This gorgeous new book is a compelling and fascinating read about the Colorado River, a crucial water source for a surprisingly large portion of the United States. David Owen, with utmost elegance and wry wit, examines the river from headwaters to terminus and all the stops along the way–and how a patchwork of engineering marvels, byzantine legal agreements, aging infrastructure, and neighborly cooperation enables life to flourish in the desert, and the disastrous consequences we face when any part of this tenuous system fails.
Richard Florida – The New Urban Crisis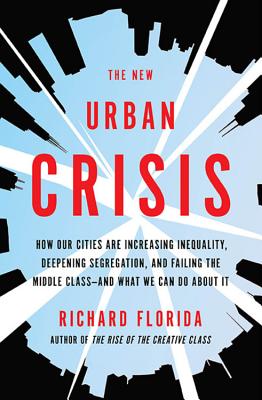 In his new book that feels particularly relevant to Austin (scope that skyline, y'all) Richard Florida confronts the dark side of the creative economy he celebrated in THE RISE OF THE CREATIVE CLASS, and grapples with the gentrification, inequality, and segregation it has created in our cities. While cities continue to stagnate, and middle-class neighborhoods everywhere are disappearing, it's clear there's a profound crisis in today's urbanized knowledge economy.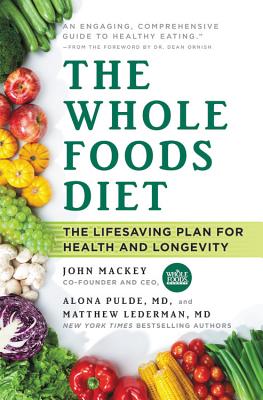 John Mackey – The Whole Foods Diet
THE WHOLE FOODS DIET simplifies the huge body of science, research, and advice that is available today and reveals the undeniable consensus: a whole foods, plant-based diet is the optimum diet for health and longevity. Standing on the shoulders of the Whole Foods Market brand and featuring an accessible 28-day program, delicious recipes, inspirational success stories, and a guilt-free approach to plant-based eating, THE WHOLE FOODS DIET is a life-affirming invitation to become a Whole Foodie: someone who loves to eat, loves to live, and loves to nourish themselves with nature's bounty. John Mackey himself will be here on APRIL 24TH at 7PM to talk about and sign his book!
Jeff Guinn – The Road to Jonestown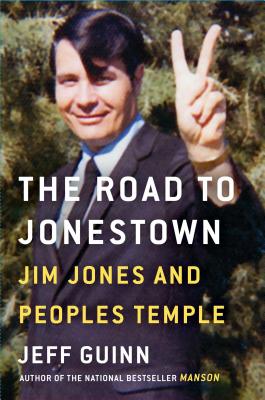 From the acclaimed author of MANSON comes the comprehensive and tragic story of Jim Jones, the preacher responsible for the Jonestown Massacre, the largest murder-suicide in American history. Packed with never before seen interviews from survivors and expansive research on the 900+ individuals that died, this is the most intensive and informative exposition on Jim Jones and the Peoples Temple. Join us and author Jeff Guinn for an incredible talk about true crime and book signing on MAY 3RD at 7PM!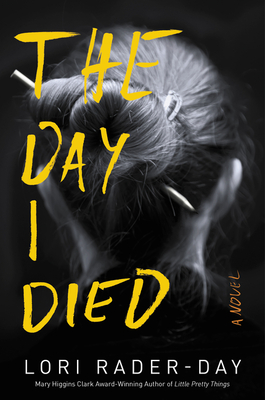 Lori Rader-Day – The Day I Died
Molly O, mystery expert, has been anticipating this new book for a while now! Of Anna Winger, the protagonist of THE DAY I DIED she says "The brutality of her past, as it gradually comes to light, will shock readers and characters alike. While author Lori Rader Day has, in the past, focused more on relationships between women, in THE DAY I DIED, she hones in on the many versions of one woman, and the conflict and cooperation between the woman of the past and that same woman in the present. While the book begins with slow, meditative menace, the final 200 pages amp up the action, for a dramatic and unexpected conclusion." Not only is this new thriller a paperback original, author Lori Rader-Day will be here MAY 31ST at 7PM to read and sign her book! Join us for what we're sure will be a thrilling event!
Manuel Gonzales – Regional Office Is Under Attack (pb)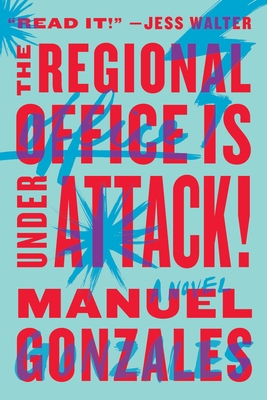 If you flipped through our winter catalog, you probably saw this awesome book being repped by the irrepressible Uriel–now it's out in paperback! Uriel called it "a tale involving a clandestine organizationof butt-kicking women, revenge, regret and abandonement, oracles, and robotic arms, all propelle by a kinetic force not dissimilar to a Tarantino-esque take on Charlie's Angels"! This promises to be a thrilling and fantastic read, y'all–don't miss Manuel Gonzales' THE REGIONAL OFFICE IS UNDER ATTACK.
Martin Seay – Mirror Thief (pb)
The award-winning novel that wove past, present, and place into a tapestry of dangerous secrets is finally out in paperback! Martin Seay's THE MIRROR THIEF has been hailed as wildly entertaining, a thrilling blend of enticement and literary bravado–don't miss this truly dazzling and original work of art!