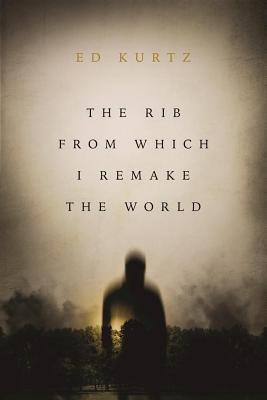 When your luck runs out on the midway, and the tilt-a-whirl has wrenched the last of the funnel cake from your heaving gullet, take a swallow of courage from your hip flask and wander back to the darkest part of the carnival where you're not likely to see anyone you know, to be recognized, to be judged, or to be offered any hope of salvation. Duck inside the ten-in-one for a glimpse beyond what is right and natural to visit the depravity that perches like a buzzard on your own heart. As you make your way past the Fiji mermaid, past the pickled punks, past clown posses both reasonable and deranged, feel your skin try to wriggle off your skeleton as you approach the evening's final attraction – The Nightmare Factory Book Club! Witness before your very eyes as the vilest atrocities the good Lord ever sneezed out come together for the sick degeneracy of discussing scum literature such as The Rib From Which I Remake the World by infamous filth-monger Ed Kurtz.
As World War II rages overseas in Kurtz's genre-bending creepshow, the insular burg of Litchfield, Arkansas experiences a more insidious brand of turmoil. Disfigured and disgraced hotel detective George Walker hurls himself into an esoteric investigation of vice and sin when a "sex hygiene picture" and its suspicious purveyors creep into town from parts unknown. Black magic rolls off the screen like a wicked fog while the community and its secrets begin to come apart at the seams. Like a shot of snake oil without a chaser, The Rib From Which I Remake the World cauterizes as it cleanses, leaving a psychedelic mucus of existential unease across everything it touches for days. Ed Kurtz writes in mental scarification.
Join The Nightmare Factory Book Club on Tuesday January 17th at 7:00 p.m. in the cafe at BookPeople to trade stories and bond over The Rib From Which I Remake the World by the diabolical Ed Kurtz. The Nightmare Factory Book Club meets on the third Tuesday of every month to swap heebie-jeebies, goosebumps, and jimjams over the finest in horror literature from every era, so why not try your luck with us this Tuesday? You might just hit the unholy jackpot.
– Steve(n) W.