Kelly Luce – Pull Me Under
"Luce's prose is sharp and powerful, rising to heights when conjuring a sense of nostalgia and homecoming for places that readers have likely never been. The Japan of Pull Me Under does not read as a caricature of the country, but rather a genuine experience that at times is both atmospheric and nearly tangible. After having just arrived to her old home nation, Rio delights in her first bites of onigiri as the taste conjures back the few good memories from childhood. Crumbs of rice fall from her mouth because she's smiling so much. The attention and care that Luce spends on just this first quick meal at once establishes and sells the rest of the setting to the reader. But the main force of the narrative lies with the psychologically dense and compelling protagonist. Her voice, although remarkably strong-willed, is written as hauntingly lonely; her past hidden and her own identity still not fully realized.
Pull Me Under does so much so well. The mystery surrounding the plot and the family drama can hook you as a reader, but it's the emotions and inner workings of the narrator's mind as you flip through the pages that will keep you fed."   -Matthew
Kelly Luce will be stopping by to sign copies of her new novel on Wednesday, November 2nd at 7pm
Elena Ferrante – Frantumaglia: A Writer's Journey  
From the author of My Brilliant Friend
This book invites readers into Elena Ferrante's workshop. It offers a glimpse into the drawers of her writing desk, those drawers from which emerged her three early standalone novels and the four installments of My Brilliant Friend, known in English as the Neapolitan Quartet. Consisting of over 20 years of letters, essays, reflections, and interviews, it is a unique depiction of an author who embodies a consummate passion for writing.
Elena Ferrante – The Beach at Night 
Elena Ferrante returns to the tale at the center of the novel she considers to be a turning point in her development as a writer: The Lost Daughter. But this time the story takes the form of a children's fable told from the point of view of the lost (stolen!) doll, Celina. Celina is having a terrible night, one full of jealousy for the new kitten, Minú, feelings of abandonment and sadness, misadventures at the hands of the beach attendant, and dark dreams. But she will be happily found by Mati, her child, once the sun rises.

Melissa Joulwan – Well Fed Weeknights 
Bursting with vibrant flavors and foolproof recipes, the third installment in the best-selling Well Fedcookbook series puts more than 125 complete-and crazy-delicious-paleo meals on your table in 45 minutes or less.
With Well Fed Weeknights, author and vocal paleo cook Melissa Joulwan brings her love for food and spirit of adventure to a knockout collection of weeknight recipes inspired by takeout classics, food trucks, and cuisines from around the world-all totally free of grains, dairy, legumes, and soy.
Every meal is thoroughly tested and easy to make, with affordable ingredients you'll find at your regular grocery store. (No extra trips to specialty food stores required!)
Join us on Wednesday, November 9th at 7pm as we host Melissa Joulwan in store!
Karen Maness & Richard Isackes – The Art of the Hollywood Backdrop
The definitive behind-the-scenes history of one of Hollywood's most closely guarded cinematic secrets finally revealed: painted backdrops and the scenic artists who brought them to the big screen! This incredible over-sized book is full of gorgeous illustrations from set paintings to personal photographs of the artist themselves. Diligently researched and uncovered by our very own University of Texas instructors and backed by the artists and studios themselves, this is a never-before-seen look at some of the most breaktaking magic ever made by Hollywood.
And the authors will be here on Saturday November 12th at 3pm for a talk & signing!
Max Krochmal – Blue Texas 
Behind the image that's always portrayed in the media – as a hotbed for cowboy conservatism – there is another Texas. In his new book, Blue Texas, historian Max Kromchal delves into the strong history of community organizing, liberal politics, and civil right activism in the Lone Star State.
Join us tonight us on Monday November 21st at 7pm for an insightful discussion with the author.
Alice Hoffman – Faithful
Faithful is the story of a survivor. In childhood, Shelby's best friend's future is destroyed, and Shelby must find a way to carry the guilt with her. She finds her way back to who she was, and who she can be, and captures both the ache of loneliness and the joy of finding yourself at last. For anyone who's ever been a hurt teenager, for every mother of a daughter who has lost her way, Faithful is a roadmap.
S.E. Hinton – The Outsiders 50th Anniversary Edition 
Unbelievably, it's the 50th anniversary of THE OUTSIDERS! If you've never dived into Hinton's incredible novel about two rival gangs, this is absolutely the time. This gorgeous edition is also perfect for any OUTSIDERS collector. With a brand new cover design and a whole host of bonus information and goodies, this edition contains the full text of the novel as well as letters from the cast and crew.
 Nicola Yoon – The Sun is Also a Star
Finally! The new Nicola Yoon novel THE SUN IS ALSO A STAR is here! We loved EVERYTHING EVERYTHING more than we could ever say, and this new YA novel is the perfect followup. Full of starcrossed love and the innovative, gentle nudging of the Universe, this is the perfect read for a cool winter afternoon. Mug of hot cocoa, fuzzy socks, and Natasha & Daniel. Gorgeous!
S.J. Kincaid – The Diabolic 
THE DIABOLIC is the newest adventure from whirlwind author S.J. Kincaid! Enter the incredible world of this space-opera thriller, in which bodyguards are engineered to care for the wealthiest patrons of the universe. Nemesis is one such Diabolic, tasked with guarding a princess with her life. Lots of action and adventure and a healthy dash of romance populate this high-stakes science fiction YA novel.
 Jeff Kinney – Diary of a Wimpy Kid 11: Double Down
It's that time of year again: a brand new adventure about everybody's favorite Wimpy Kid! This ELEVENTH in the Wimpy Kid saga takes on video games and Halloween alike, as Greg tries to convince his mom that his brain isn't rotting all the time. We love Wimpy Kid SO MUCH! Were sure you'll love this one as much as you loved the last!
Bob Dylan – The Lyrics: 1961-2012
This is the ultimate collection of Dylan's work, period. Fresh off a Nobel Prize win, Dylan is as much in the public consciousness as ever. Collected as never before, this is a complete collection of his lyrics — the perfect gift for the ultimate Dylan fan.
James Haley – The Shores of Tripoli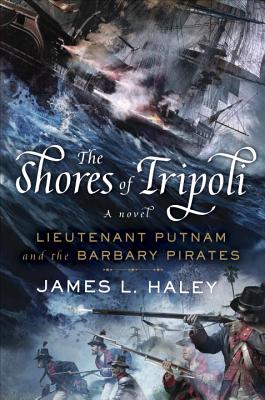 James Haley is a great local writer, and today the first in his new series is out! It's historical fiction set at the beginning of the 19th century, when the US formed its first navy to fend off pirates from abroad. Rich with historical detail and cracking with high-wire action, The Shores of Tripoli brings this amazing period in American history to life with brilliant clarity.