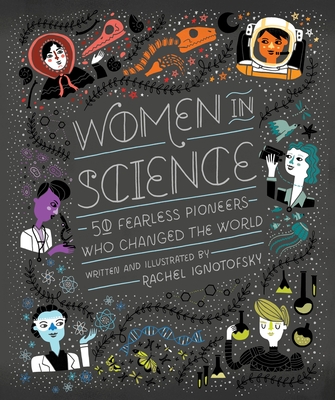 "From Hypatia to Maryam Mirzakhani, this is a wonderful and informative introduction to women who are left-brain thinkers (mostly) and the contributions they have made to our knowledge & understanding of the world. The author throws a wide net and includes notable female biologists, astrophysicists, engineers of all kinds, mathematicians, paleontologists, chemists, doctors, geologists, computer programmers, and more. This book speaks to me – the little girl me who won prizes at science fairs and later got a degree in the life sciences – and I hope it will speak to today's young girls and boys who want to know how the world works and find inspiration in these smart and brave scientists." -Ellen
"Her debut takes the reader into a torn family coping with the still-unsolved disappearance of their eldest, a decade before. When a young woman with a fantastical tale comes knocking on their door, they work to accept her as their long-lost daughter, yet holes quickly appear in her story, and questions remain as to her identity and her past…a novel that is as playful and self-aware in its structure as it is responsible in its themes." -Molly (
read full review
)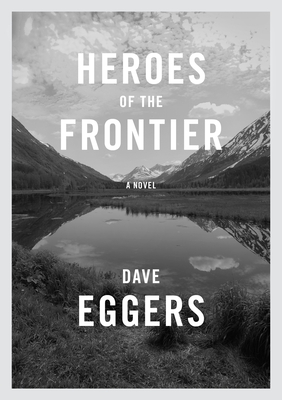 Josie and her children's father have split up, she's been sued by a former patient and lost her dental practice, and she's grieving the death of a young man senselessly killed. When her ex asks to take the children to meet his new fiancee's family, Josie makes a run for it, figuring Alaska is about as far as she can get without a passport. At first their trip feels like a vacation: But as they drive, pushed north by the ubiquitous wildfires, Josie is chased by enemies both real and imagined, past mistakes pursuing her tiny family, even to the very edge of civilization.
Megan Abbott will speak and sign with Alison Gaylin, Bill Loehfelm, and William Boyle Tuesday, 8/2 in our store.
How far will you go to achieve a dream? That's the question a celebrated coach poses to Katie and Eric Knox after he sees their daughter Devon, a gymnastics prodigy and Olympic hopeful, compete. For the Knoxes there are no limits–until a violent death rocks their close-knit gymnastics community and everything they have worked so hard for is suddenly at risk. As rumors swirl among the other parents, Katie tries frantically to hold her family together while also finding herself irresistibly drawn to the crime itself. What she uncovers–about her daughter's fears, her own marriage, and herself–forces Katie to consider whether there's any price she isn't willing to pay to achieve Devon's dream.
From Drop Caps to Deluxes, Penguin Creative Director Paul Buckley presents a visual overview of the innovative covers that have put Penguin Classics at the forefront of the book design world. Since the launch of Penguin Classics in 1946, innovative cover design has been one of its defining aspects. Today, Penguin Classics remains at the leading edge of the book-design world. In this curated tour featuring illuminating commentary by artists and writers, including Malika Favre, Mike Mignola, James Franco, Jessica Hische, Jillian Tamaki and many more, Penguin creative director Paul Buckley showcases more than a decade of stunning cover designs and the stories behind them. For lovers of classic literature, book design, and all things Penguin, Classic Penguin has you covered.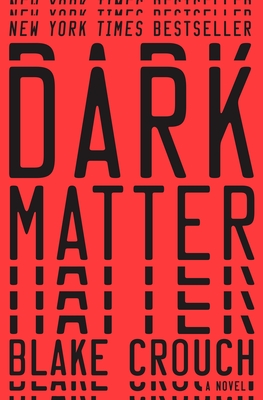 "This is a super fun mind-bender of a read! At first it seems like a straightforward sci-fi, travel-between-parallel-universes kind of narrative. Sci-fi fans may think they've read, or seen, this story before. But then it changes, and things get really weird. Crouch doesn't pull his punches in this book, and he takes his characters down some pretty dark roads while exploring some interesting consequences of existing in a multi-verse where one really can move between them. A motivated reader could finish this book in one sitting. The story is certainly compelling enough!" -Sarah H.
New to Paperback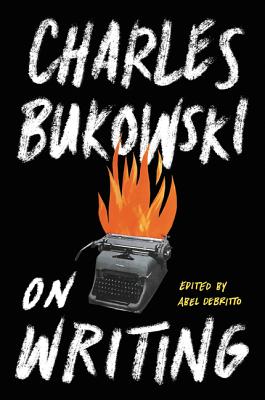 Charles Bukowski's stories, poems, and novels have left an enduring mark on our culture. In this collection of previously unpublished material letters to publishers, editors, friends, and fellow writers Bukowski shares his insights on the art of creation. Sharp and moving reflections and ruminations on the artistry and craft of writing from one of our most iconoclastic, pivoting, and celebrated masters.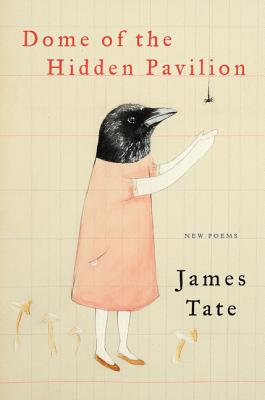 This is the seventeenth book of verse from one of America's finest and most acclaimed contemporary poets, winner of the Pulitzer Prize and National Book Award. Provocative, amusing, understated, and riotous all at once, the poems in Dome of the Hidden Pavilion demonstrate James Tate at his finest. Innovative and fresh, they range in subject from a talking blob to a sobering reminiscence of a war and its aftereffects.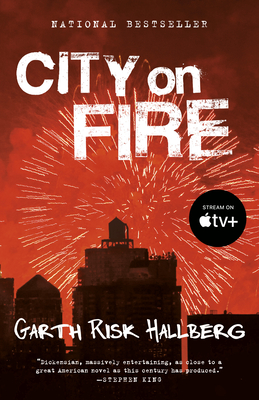 "Novels like this one come along very rarely…Illustrating the vast range of human experience, Hallberg's novel captures the seventies in the city of New York with great imagination: the burning boroughs, the rise of punk rock, the blackouts, the rise and fall of financiers, the buzz and the noise. It is a city poised for great change and to incorporate such a compelling story filled with equally compelling and vivid characters is a fantastic achievement." -Raul