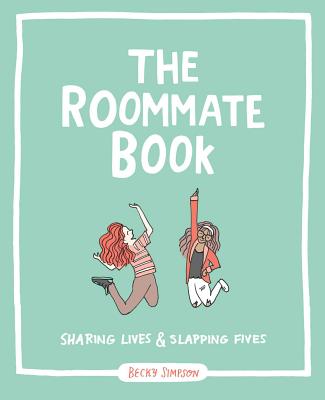 In The Roommate Book, which is filled with whimsical drawings and quizzes, author/illustrator and expert roommate Becky Simpson uses her optimism and sense of humor to highlight the advantages of having a roommate and how best to enjoy these shared years of modular furniture, crockpot meals, and binge-watching Netflix. For high school graduates going off to college and new adults leaving college, this book is essential.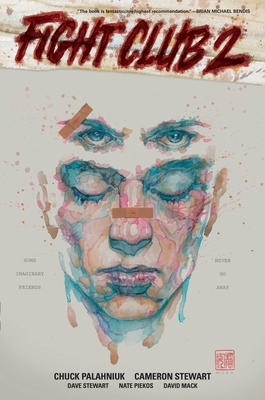 Tyler Durden lives in this highly-anticipated graphic novel! Ten years after starting Project Mayhem, he lives a mundane life. A kid, a wife. Pills to keep his destiny at bay. But it won't last long, the wife has seen to that. He's back where he started, but this go-round he's got more at stake than his own life.The time has arrived. Rize or Die. Some imaginary friends never go away…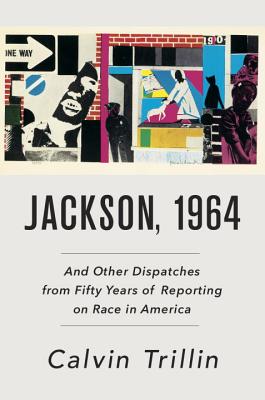 From bestselling author and beloved New Yorker writer Calvin Trillin comes a deeply resonant, career-spanning collection of articles on race and racism, from the 1960s to the present. He takes on issues that are as relevant today as they were when he wrote about them. Uniting all these pieces are Trillin's unflinching eye and graceful prose. Jackson, 1964 is an indispensable account of a half-century of race and racism in America, through the lens of a master journalist and writer who was there to bear witness.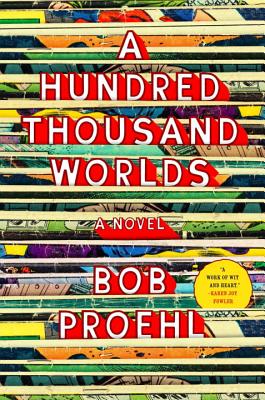 Val, former star of a cult sci-fi TV show, must reunite nine-year-old Alex with his estranged father, so they set out on a road trip making appearances at comic book conventions along the way. For Alex, this world is a magical place where fiction becomes reality, but as they get closer to their destination, he begins to realize that the story his mother is telling him about their journey might have a very different ending than he imagined. A knowing and affectionate portrait of the geeky pleasures of fandom.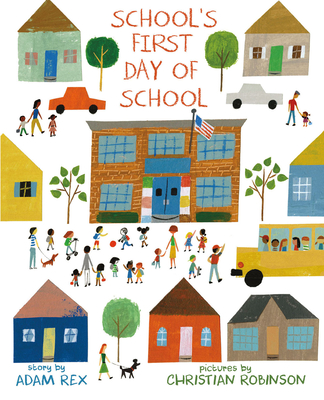 "It's a really big day for Frederick Douglass Elementary School. It's it very first day of school! It's also the very first day of school for a small girl with freckles. Both are apprehensive, nervous, embarrassed, and a little bit shy, but slowly they learn how the whole "school thing" works and each have a great first day. From discovering what the jungle gym is for, to a fire drill, the school excitedly reports the day's events to Janitor, just as a child would tell their parent. Both the school and the girl like school by the end of the day with the promise of many more good days to come. The text by Adam Rex has some sweet and mild humor, and the art by Caldecott Honor artist Christian Robinson is particularly child-friendly – full of bold shapes, colors, diverse students, and classroom details familiar to kids. A cute twist on the first-day-of-school story." -Ellen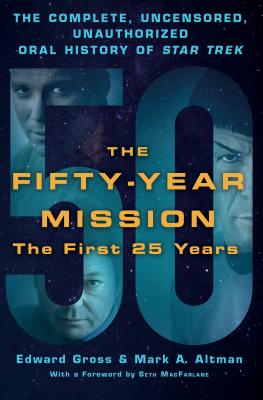 "The original Star Trek series is one of my favorite television shows and, in time for its 50th birthday, we have The Fifty-Year Mission: The First Twenty-Five Years, an amazing oral history that covers the history of Star Trek from the creation of the original series up to the final film featuring the original cast Star Trek VI: The Undiscovered Country. This is just the first volume devoted to the history of the franchise with the next volume covering the NEXT GENERATION. So, beam me up Scotty cause I've got some reading to do!"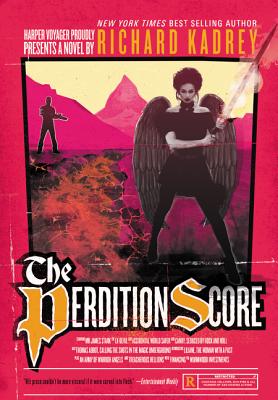 "I don't like referencing one property to describe another but this is Sandman Slim, a High Plains Drifter type of anti-hero taking on the powers of Hell, and Heaven, that are out to ruin his day." -Jesse
New to Paperback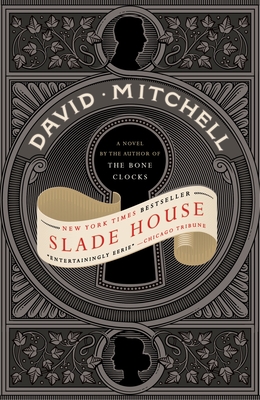 "How have I gone this long without reading any David Mitchell? I read the first half of this book in one sitting, it was so good—I could have gone on, but my lunch break was over. This book is terrifying and hilarious at the same time. It chronicles a haunted house that only appears once every nine years, and which can only be found by going down a certain alley and opening a small iron door. The characters felt like people I knew, and nothing in the plot or format was anything I could anticipate. It felt a lot like Danielewski's House of Leaves, only funny. I might be sleeping with the lights on for a while, but I'll definitely be reading more David Mitchell." -Claire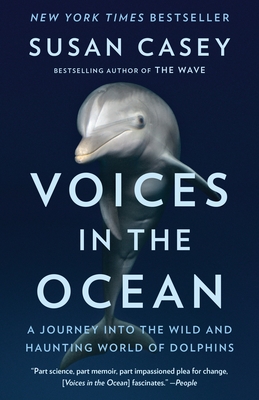 Since the dawn of recorded history, humans have felt a kinship with the sleek and beautiful dolphin. While swimming off the coast of Maui, Susan Casey was surrounded by a pod of spinner dolphins. It was a profoundly transporting experience, and it inspired her to embark on a two-year global adventure to explore the nature of these remarkable beings and their complex relationship to humanity. Yet there is a dark side to our relationship with dolphins, and no writer is better positioned to portray these magical creatures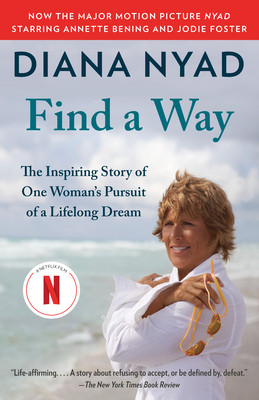 At the age of sixty-four, Diana Nyad emerged onto the sands of Key West after swimming 111 miles, from Cuba to Florida, in an epic feat of endurance and human will. Millions of people around the world cheered this maverick on, moved by her undeniable tenacity to be the first to make the historic crossing without a shark cage. At the end of her magnificent journey, after thirty-five years and four crushing failures, the public found hope in Diana s perseverance. They were inspired by her mantra "Find A Way" that led her to realize a dream in her sixties that had eluded her as a young champion in peak form. Now, Diana engages us with a unique, passionate story of this heroic adventure and the extraordinary life experiences that have served to carve her unwavering spirit.