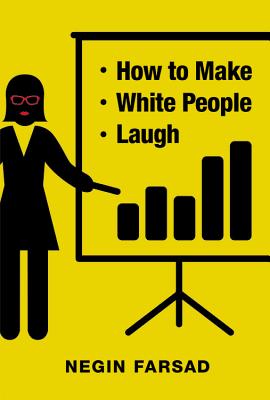 From the acclaimed writer, director, and star of the hit documentary The Muslims Are Coming! comes a memoir in essays about growing up Iranian-American in a post-9/11 world and the power of comedy to combat racism. Negin Farsad is an Iranian-American-Muslim female stand-up comedian who believes she can change the world through jokes. And yes, sometimes that includes fart jokes.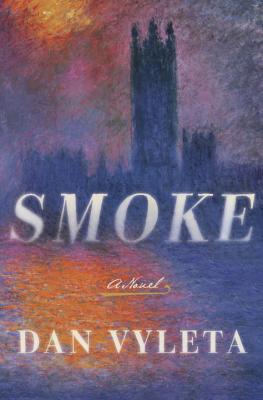 "Smoke has one of the most highly original premises of any novel I've read recently, and yet it also has elements of Dickens, Philip Pullman and Suzanne Collins, among others. Vyleta seems to pull from many ideas but re-imagines them in a unique way. His style has much to do with it. "As for the premise, the Smoke, which is essentially a person's vice or sins made physical, is more than just that, as it turns out…these manifestations reflect things about your personality, your feelings and your intentions. It can expose who you are to someone attuned enough to pay attention." -Sarah H.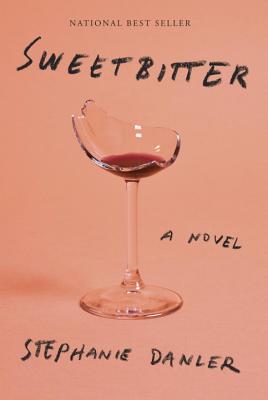 Tess, 22, leaves a provincial past for New York City in 2006. After finding a job as a backwaiter, Tess begins to navigate the chaotic, enchanting, punishing, and luminous city around her. What follows is her education: in oysters, Champagne, friendship, cocaine, lust, love, and dive bars. As her appetites awaken for food and wine, but also for knowledge, experience, and belonging we see her helplessly drawn into a darkly alluring love triangle. The world of a restaurant is the perfect setting for her transition from girl to woman.
The bestselling author of War and The Perfect Storm takes a critical look at post-traumatic stress disorder and the many challenges returning veterans face in contemporary society. Join us as he speaks and signs his new book Tribe, which delves into history, psychology, and anthropology to show just how at odds the structure of modern society is with our tribal instincts, and argues that the difficulties many veterans face upon returning home from war do not stem entirely from the trauma they've suffered, but also from the individualist societies they must reintegrate into.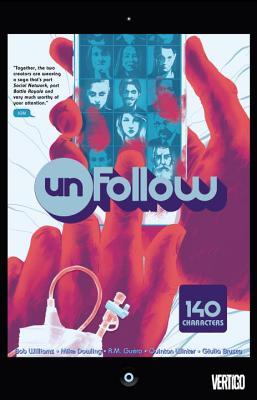 "Lord of the Flies meets 100 Bullets in Unfollow, the new ongoing series from Vertigo comics. When the reclusive founder of a Facebook/Twitter stand-in dies, his fortune is divided evenly amongst 140 randomly chosen individuals whore then informed that should any of them die, their share will be spread evenly amongst the remaining heirs. Hijinks ensue! This is one of the titles that I can't wait to read a new issue of each month. Hop on board with this trade that collects the first six issues!" -Joe T.
The Queue by Basma Abdel Aziz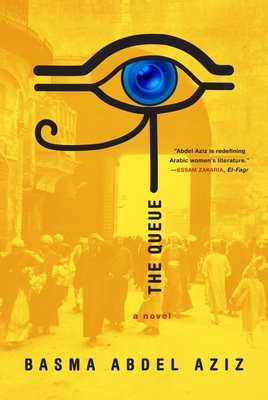 Set against the backdrop of a failed political uprising, The Queue is a chilling debut that evokes Orwellian dystopia, Kafkaesque surrealism, and a very real vision of life after the Arab Spring. Written with dark, subtle humor, The Queue describes the sinister nature of authoritarianism, and illuminates the way that absolute authority manipulates information, mobilizes others in service to it, and fails to uphold the rights of even those faithful to it."
City of Mirrors (Book 3 of The Passage Trilogy) by Justin Cronin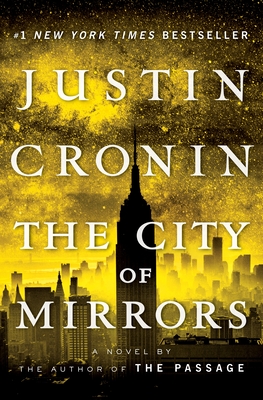 "This is a title I've been keeping my eye on for some time. I would say eagerly awaiting, even. A lesser author would have lost my interest after a wait of three and a half years, but Justin Cronin is not a lesser author. The world he has created is one I am emotionally invested it. Not only is it inhabited by characters I care about, but also has something to say about the nature of people, desire, destiny, and the unknown." -Sarah H.
Now in Paperback
A remarkable work of written and visual pieces and winner of the National Book Critics Circle Award. "In her illustrated memoir, Shapton, a writer, artist, and former contender for the Canadian Olympic team, grapples with the habits she learned as a teen-age competitive swimmer….and her honed attention to detail gives the reader the sensation of watching a meticulous mind watching itself, down to the hundredth of a second." –The New Yorker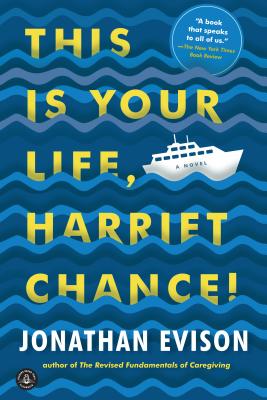 With Bernard, her husband of fifty-five years, now in the grave, seventy-eight-year-old Harriet Chance impulsively sets sail alone on an Alaskan cruise that her late husband had planned. But what Harriet hoped would be a voyage leading to a new lease on life becomes a wildly surprising and revelatory journey into her past. Jonathan Evison has crafted a bighearted novel with an endearing heroine at the helm. Part dysfunctional love story, part poignant exploration of mother-daughter relationships, nothing is what it seems in this bittersweet tale, told with humor and humanity. "An irresistible, inventive novel full of important ideas about how we live our lives as parents, children, partners, and human beings." -Jami Attenberg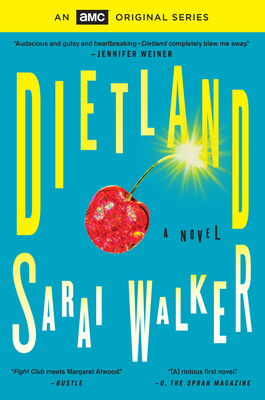 The diet revolution is here. And it s armed. Plum Kettle does her best not to be noticed, because when you're fat, to be noticed is to be judged. Or mocked. Or worse. With her job answering fan mail for a popular teen girls magazine, she is biding her time until her weight-loss surgery. Only then can her true life as a thin person finally begin. Then, when a mysterious woman starts following her, Plum finds herself falling down a rabbit hole and into an underground community of women who live life on their own terms. There Plum agrees to a series of challenges that force her to deal with her past, her doubts, and the real costs of becoming beautiful. At the same time, a dangerous guerrilla group called Jennifer begins to terrorize a world that mistreats women, and as Plum grapples with her personal struggles, she becomes entangled in a sinister plot. The consequences are explosive.