It's YA lucky day! It's Teen Thursday!
Where we bring you YA news from around the globe and highlights from the
BookPeople Teen Press Corps blog! Don't forget to check out the blog for new reviews,
event reports, and other teen news!
Texas Teen Book Fest 2015 News!
It's that time of year again – time to gear up for the Texas Teen Book Festival! All the authors have been announced. There wasn't much directly from the festival this week, but a few TTBF15 authors and their books were in the news. Here's a news round up in case you missed any of this. And don't forget, you can hear more about these books & authors at TTBF15!!!
Sonia Manzano speaks with The Horn Book
In what will surely be the first of many interviews about her new book Becoming Maria: Love and Chaos in the South Bronx, TTBF15 keynote speaker Sonia Manzano's interview with professional review journal The Horn Book hints at some of the things we may hear her talk about at TTBF.
Here's an excerpt:
Sonia Manzano's forty-four-year run as Sesame Street's Maria recently came to a close, but that doesn't mean she's taking it easy. Her newest book, Becoming Maria: Love and Chaos in the South Bronx (Scholastic, 14 years and up), is a memoir in which Manzano recounts her rough childhood and adolescence, ending just as she auditions for the show that becomes her home. It's an unflinching tale, with raw language that's sure to make Big Bird blush.

3. You also touch on the challenges of navigating your different worlds while attending Carnegie Mellon University, an environment very far removed from the Bronx. As you continued to move through life, did you find it any easier to balance or reconcile those worlds?
SM: Maturity makes us all navigate through life more smoothly. So far I have been a bi-cultural person living in a mono-cultural society. That seems to be changing though . . .

Lair of Dreams on The View
TTBF15's closing co-speaker Libba Bray's new book, Lair of Dreams, was on chat show The View this week as one of their best books for fall. Watch the segment and see all the books here.

Pictures from the set of The 5th Wave
Rick Yancey's book, The 5th Wave, is becoming a movie starring Chloe Grace Moretz. MTV got to visit the set and report back. We hope Rick might give us some more teasers about the movie, and what happens after The Infinite Sea, the sequel to The 5th Wave.
In other news – TTBF is in need of volunteers and there is still space for exhibitors. Teens and adults can sign up for volunteer shifts. More info here.
It's also not too late to be an exhibitor at TTBF15. Check out all the info here.
To start planning your visit, information about attending this year's festival is up, and you can keep it tuned here for author line up & programming announcements.
Are you excited yet?? You should be!! #TTBF15 is now less than two months away!!
Get the news first by following TTBF online:
http://texasteenbookfestival.org/
#TTBF15
@TXTEENBOOKFEST
Facebook
Twitter
Instagram
Pinterest
Texas Teen Book Festival (formerly the Austin Teen Book Festival) happens on Saturday, September 26, 2015 on the campus of St. Edward's University. This event – and parking – is free and open to the public.
Upcoming YA Events!
Over the weekend, we had our big store celebration at which we announced many of our upcoming fall author events. Some of the marquee names for the adult events include Elvis Costello, John Irving, Isabel Allende, and Mary Karr. Check out the full list on our events page. Here are upcoming events that our teens readers might want to know about.

Chelsea Clinton! Thursday, October 8 at 7PM
BookPeople is honored to welcome Chelsea Clinton to our store with a new book that tackles the biggest challenges facing us today and gives readers a deep understanding of the world around them — and how anyone can make a difference. Combining facts, charts, photographs and stories about children and teens who have made real changes big and small—in their families, their communities, in our country and across the world — It's Your World will inspire readers of all ages to do their part to make our world a better place. Clinton will give a brief welcome at this event and then sign books. *Tickets are required* for the signing and are only available from BookPeople. Please visit the event webpage for important ticketing information.

Austin Kleon! Friday, October 23 at 7PM
Many of you know Kleon's popular Steal Like an Artist and Show Your Work! books. The Steal Like an Artist Journal: A Notebook for Creative Kleptomaniacs is a hands-on interactive logbook to get creative juices flowing. It's not a blank journal but rather an activity book of sorts that contains prompts for writing, thought, and artistic expression. Sounds pretty cool. Come out and support this super cool and engaging local author!

Jack Gantos! Sunday, November 1 at 1PM
Jack Gantos rarely does bookstore events anymore and we are so thrilled that he is visiting BookPeople. He'll be here speaking about and signing his new book, The Trouble in Me. This fiery autobiographical novel captures a pivotal week or two in the life of fourteen-year-old Jack Gantos, as the author reveals the moment he began to slide off track as a kid who in just a few years would find himself locked up in a federal penitentiary for the crimes portrayed in the memoir Hole in My Life. (Have you read Hole in My Life? You really, really should. It's at once hysterical and tragic and all totally true.)

Joseph Fink & Jeffrey Cranor! Friday, November 6 at 7PM
Welcome to Night Vale is coming to BookPeople! Welcome to Night Vale is a throwback to radio drama and a tribute to an era when imagination hung on the tip of the tongues of spoken theater through the speakers of a radio. This contemporary version happens via podcast between two earbuds, or an audience, and BookPeople nation will have the opportunity to see the architects of this eclectic adventure in conversation that you'll not want to miss! The speaking portion of this event is free & open to the public. *Tickets are required for the signing and only available with the purchase of a copy of Welcome to Night Vale from BookPeople.

Joelle Charbonneau! Friday, November 13 at 7PM
You already know and love her Testing trilogy, and now Joelle Charbonneau has a new book! Need is about a social networking site that promises to grant every need of students at Wisconsin's Nottawa High School . . . regardless of the consequences. Joelle will be speaking about and signing Need, so come on by and say hello.
And don't forget about these previously announced author events –
Jenn McAllister (JennXPenn)
Wednesday, September 2 at 6PM
Meet & greet for her new book Really Professional Internet Person
*ticketed event
Mari Mancusi
Wednesday, September 16 at 7PM
Speaking & signing Smoked, the newest and last book in the Scorched series
Leigh Bardugo
Tuesday, September 29 at 7PM
Speaking & signing Six of Crows, a new book set in the Grisha universe
From the TPC Blog: A Summer of Change
It has been a summer of change. Big things have happened.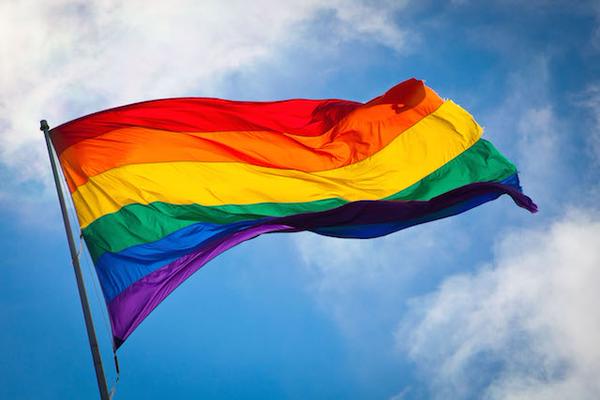 The Supreme Count ruled in favor of same-sex marriage. The Boy Scouts of America ended its ban on gay adult scout leaders. The Confederate flag came down in South Carolina, but racial tensions continue to weigh on all of us. U.S. & Cuba relations reached a new level. A horse won the Triple Crown for the first time since 1978, and other new sports champions were crowned in tennis, soccer, golf, hockey, and basketball.
We also got close-ups of Pluto, which, as space exploration and scientific achievement often does, humbled and awed us.
In the book world, it has also been a summer of change. The American Library Association celebrated what is possibly the most diverse group of award winners in June at the annual conference. Not only are the books' authors and illustrators a diverse group, but the genres, characters, and subject matter are equally so.
Patrons of a library in Texas sought to ban children's books about gay, lesbian, and transgender kids and families. They were not successful. And a middle grade novel, George by Alex Gimo,
isn't even out yet, and it is already gathering buzz for its depiction of a transgender girl.
All these changes have led to conversations everywhere about inalienable rights, identity, race, and gender. We found ourselves listening to and talking about these topics on social media, television, radio; in lunchrooms, offices, and our family homes. When news and photos of Caitlyn Jenner hit the media, it was all anyone could talk about. She made us think about what gender really is.
During all of this change this summer, a young adult author made his own announcement but with far less media fanfare. Heather Brewer, author of The Cemetery Boys and the Chronicles of Vladimir Tod series, announced plans to undergo gender reassignment and legally change his name to Zac Brewer. Our Teen Press Corps discussed this, and Kendall has offered this note to Zac:
As I am sure many of you have heard, Heather Brewer has made the courageous and admirable decision to share some amazing news with us. Heather has come out as transgender and has decided to undergo gender reassignment so that he may be his true self. His name will now be Zac Brewer. Zac has always told his fans, who he calls minions, 'Own your weird. Embrace who you are, and whoever you are, you are special.' This is a message that is so important for everyone to hear, especially young transgendered people. I admire Zac's brave decision to stand up and say, 'This is who I am and I am proud!' I believe that Zac will have a powerful and positive impact on the YA community and the LGBT community. I am proud to have been a minion of Zac's for many years now and I am so very happy for him. We love your amazing books, your dorky sense of humor, and your caring and loving personality. You are an inspiration to us all. I cannot wait to meet the true and free you. And remember, 'A label does not make something so. A label is just a word. It's what a person does that makes them who they are.' From all of your minions to you, Uncle Zac, we love you.
Zac Brewer's story is inspiring to everyone trying be true to themselves, especially when it's not always easy. His story may also offer some strength and courage to people who are afraid to speak up and become the person they want to become.
For further inspiration, here is a list of some recommended YA books that feature brave real life people and fictional characters who are dealing with their own identity, reality, challenges, and change.
Openly Straight by Bill Konigsberg
Speak by Laurie Halse Anderson
Simon vs The Homo Sapiens Agenda by Becky Albertalli
The Miseducation of Cameron Post by Emily M. Danforth
It's Kind of A Funny Story by Ned Vizzini
Perks of Being A Wallflower by Stephen Chbosky
Thirteen Reasons Why by Jay Asher
Crank by Ellen Hopkins
The Absolute True Diary of A Part-Time Indian by Sherman Alexie
Will Gayson, Will Grayson by John Green & David Levithan
Aristotle & Dante Discover the Secrets of the Universe by Benjamin Alire Saenz
Gabi, A Girl in Pieces by Isabel Quintero
Some Assembly Required: The Not-So-Secret Life of a Transgender Teen by Arin Andrews
Rethinking Normal: A Memoir in Transition by Katie Rain Hill
Elena Vanishing: A Memoir by Elena Dunkle & Clare B. Dunkle
Taking Flight: From War Orphan to Star Ballerina by Michaela & Elaine DePrince
Honor Girl: A Graphic Memoir by Maggie Thrash
The Tightrope Walkers by David Almond
I'll Give You the Sun by Jandy Nelson
This One Summer by Mariko & Jillian Tamaki
Be sure to check out more reviews and articles over on the
Teen Press Corps blog
!
_______________________________________________________________________
To have all of the Teen Press Corps' YA news delivered to your inbox once a month, sign up for their newsletter.