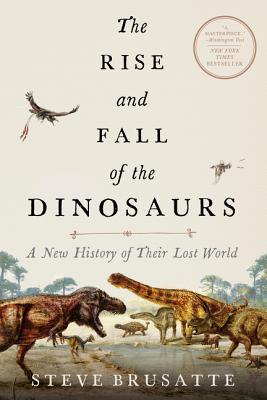 The Rise and Fall of the Dinosaurs: A New History of Their Lost World by Stephen Brusatte
From tail draggin' idiots to chickens, dinosaurs have come a long way! In The Rise and Fall of the Dinosaurs, Stephen Brusatte lines it all up and walks through both the history of fossil-hunting and the life and times of dinosauria, from pre-dinosaur dinosauromorphs to the earliest birds; up through all the current data. On the way we meet some near-cinematic characters in history and the field, while enjoying a fine-grained account of when and where giant sauropods, tiny raptors, dwarf dinosaurs, Triceratops' and T-rex lived, flourished, then ultimately disappeared. The description of the comet that ended the Cretaceous is worth the price of admission! The most up to date account of the dinosaurs so far! Sucked it down like a smart-Slurpee! 
–Griffin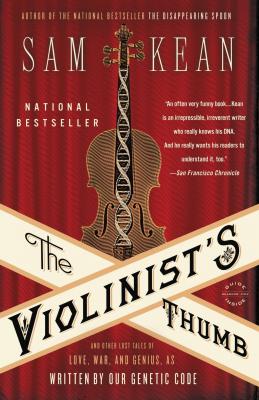 The Violinist's Thumb by Sam Kean
Sam Kean performs the seemingly impossible task of making the very complex and intricate biological functions that make us who we are understandable to the reader. You will be amazed by bizzare historical events and learn biology at the same time! –A very fun and informative read.
–Allie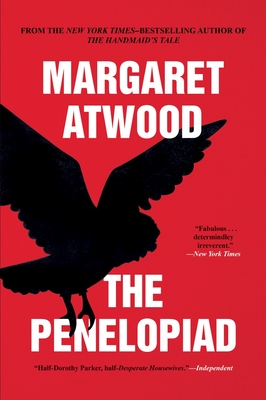 The Penelopiad by Margaret Atwood
With her usual wit and clear-cut gaze, Atwood gives the classic story of Odysseus a new perspective through the eyes of his wife, Penelope. Cousin to Helen whose face launched a thousand ships, including her husband's, to war, Penelope was left alone to try to keep hold of her husband's estate as the decade long war dragged on. But she is no helpless maid, and has schemes to match even wily Odysseus to achieve her own goals. There is not a Margaret Atwood novel that I have read and not loved, and The Penelopiad is no exception!
–Madeline