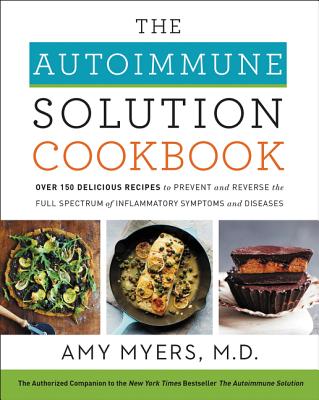 The Autoimmune Solution Cookbook
by Amy Myers, M.D.:
Nine in ten Americans suffer from inflammation or an autoimmune disorder—conditions for which conventional medicine has no cure. But as Dr. Amy Myers revealed in THE AUTOIMMUNE SOLUTION, there is something that can help. Food! In this invaluable cookbook, she now shows you how to repair your body and reverse your symptoms by eating your way to good health. Join us May 12th at 2PM as Dr. Myers talks about her AUTOIMMUNE SOLUTION COOKBOOK and answers questions!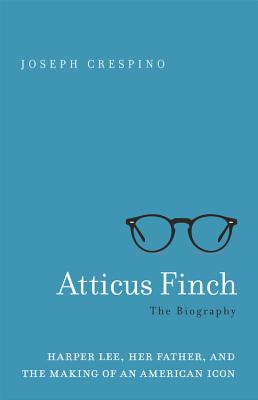 Atticus Finch: The Biography
by Joe Crespino:
Who was the real Atticus Finch? A prize-winning historian reveals the man behind the legend
The publication of Go Set a Watchman in 2015 forever changed how we think about Atticus Finch. Once seen as a paragon of decency, he was reduced to a small-town racist. How are we to understand this transformation? In Atticus Finch, historian Joseph Crespino draws on exclusive sources to reveal how Harper Lee's father provided the central inspiration for each of her books. A lawyer and newspaperman, A. C. Lee was a principled opponent of mob rule, yet he was also a racial paternalist. Harper Lee created the Atticus of Watchman out of the ambivalence she felt toward white southerners like him. But when a militant segregationist movement arose that mocked his values, she revised the character in To Kill a Mockingbird to defend her father and to remind the South of its best traditions. A story of family and literature amid the upheavals of the twentieth century, Atticus Finch is essential to understanding Harper Lee, her novels, and her times.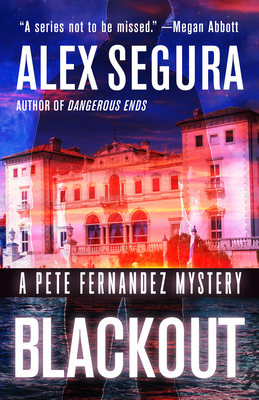 Blackout
by Alex Segura:
In Alex Segura's latest Pete Fernandez mystery, Pete returns home only to find himself in the crosshairs of a fanatical cult leader. We're so excited that Alex Segura will be joining us on Wednesday, May 16th at 7PM, to discuss this latest and most highly anticipated mystery book of 2018. See you there!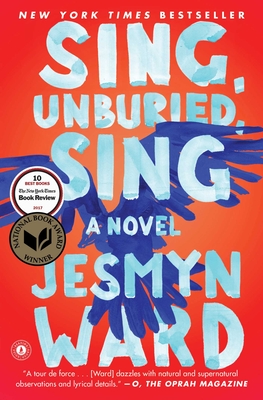 Sing, Unburied, Sing (Paperback)
by Jesmyn Ward:
WINNER of the NATIONAL BOOK AWARD and A NEW YORK TIMES TOP 10 BEST BOOK OF THE YEAR
A finalist for the Kirkus Prize and Andrew Carnegie Medal, and a New York Times bestseller, this majestic, stirring, and widely praised novel from two-time National Book Award winner Jesmyn Ward, the story of a family on a journey through rural Mississippi, is a "tour de force" (O, the Oprah Magazine) and a timeless work of fiction that is destined to become a classic.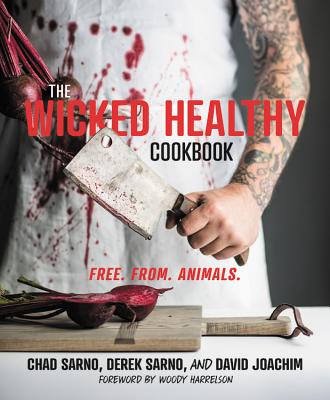 The Wicked Healthy Cookbook
by Chad and Derek Sarno:
THE WICKED HEALTHY COOKBOOK takes badass plant-based cooking to a whole new level. The chefs have pioneered innovative cooking techniques such as pressing and searing mushrooms until they reach a rich and delicious meat-like consistency. Inside, you'll find informative sidebars and must-have tips on everything from oil-free and gluten-free cooking (if you're into that) to organizing an efficient kitchen.Celebrating the central role of crave-able food for our health and vitality, Chad and Derek give readers 129 recipes for everyday meals and dinner parties alike, and they also show us how to kick back and indulge now and then. Their drool-inducing recipes include Sloppy BBQ Jackfruit Sliders with Slaw, and Grilled Peaches with Vanilla Spiced Gelato and Mango Sriracha Caramel. They believe that if you shoot for 80% healthy and 20% wicked, you'll be 100% sexy: That's the Wicked Healthy way.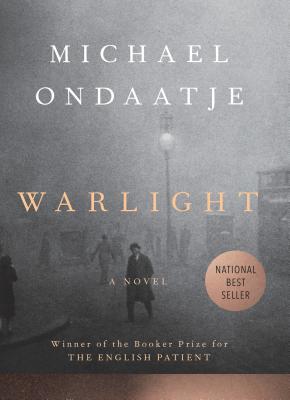 Warlight
by Michael Ondaatje:
From the best-selling author of THE ENGLISH PATIENT, Michael Ondaatje, comes a dramatic new story set in the decade after WWII. when a pair of siblings are left with a mysterious benefactor. When Nathaniel and Rachel are left with the Moth, he and his eccentric crew dedicate themselves to the education and protection of the siblings…but are all these people who and what they claim to be? And when their mother returns, with no explanation and no excuses, and without their father, it takes Nathaniel another dozen years to unravel all the secrets of their lives. Don't miss this fresh masterwork from a fantastic writer!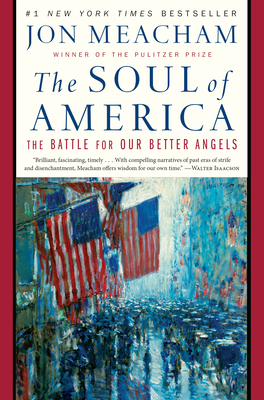 The Soul of America
by Jon Meacham:
Our current climate of partisan fury is not new, and in The Soul of America Meacham shows us how what Abraham Lincoln called "the better angels of our nature" have repeatedly won the day. With clarity and purpose, Meacham explores contentious periods and how presidents and citizens came together to defeat the forces of anger, intolerance, and extremism.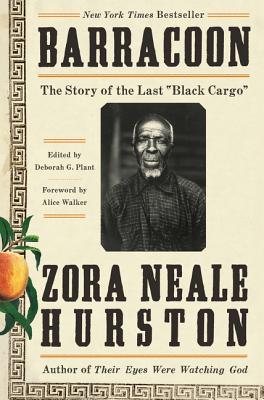 by Zora Neale Hurston:
This new and noteworthy title from Zora Neale Hurston, author of the American classic THEIR EYES WERE WATCHING GOD, has been held in publishing hiatus since the 1920s. BARRACOON is the true and unforgettable story of Cudjo Lewis, the last known survivor of the African slave trade, as told through interviews with Hurston.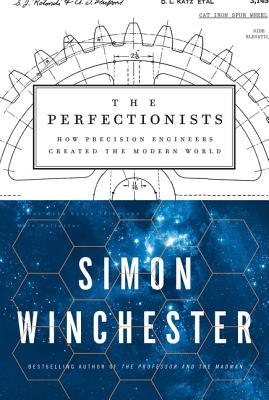 by Simon Winchester:
The biography of the concept of precision, Simon Winchester shows how integral to the development of technology precision has always been. First floor inventory manager Raul thoroughly enjoyed Winchesters new book and says "This tale of the fathers of precision engineering is fantastic..Winchester is always a great storyteller. The methods have become more complicated, but the fact that high level precision is needed in almost all aspects of life makes it an essential part of the human story…but we may be reaching an impasse–where there is just no more measurable room to be more precise, and with quantum computing around the corner, precision engineering may need an upgrade and become something different. Overall a fascinating history about the truly scientific nature of engineering."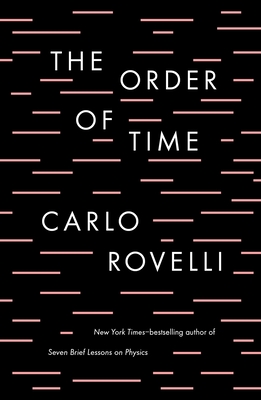 The Order of Time
by Carlo Rovelli:
We have been fans of Carlo Rovelli's since we first read SEVEN BRIEF LESSONS ON PHYSICS. This latest comes recommended by first floor inventory manager Raul, who says "This magnificent little book eloquently summarizes what science knows about "Time," and contemplates what the concept means for us all. Rovelli is a brilliant writer who not only gets us to the heart of the matter: he philosophizes beautifully on the nature and perception of time and some mind-blowing ideas flow so well from his pen. "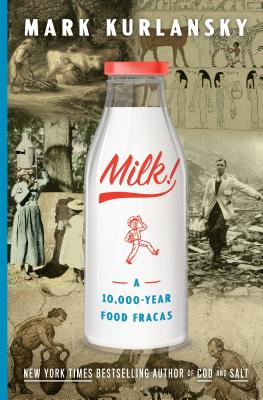 Milk: A 10,000 Year Food Fracas
by Mark Kurlansky:
Mark Kurlansky's first global food history since the bestselling COD AND SALT comes highly recommended by first floor inventory manager Raul! He says "Always an entertaining narrative historian, Kurlansky's book on milk is magnificent. Going through our worlds history, he shows that milk has always been part of our lives – whether cow, goat, sheep, buffalo or yak. Not only does he discuss which milks are best for us, he covers topics that surround the idea of milk – pasteurized or not, whole or skim, breastfeeding or bottle feeding. Along with detailed and amusing historical anecdotes, he includes recipes from ancient times and modern that use milk. This alone is worth the price of the book. Thorough and fun, Kurlansky is a joy to read."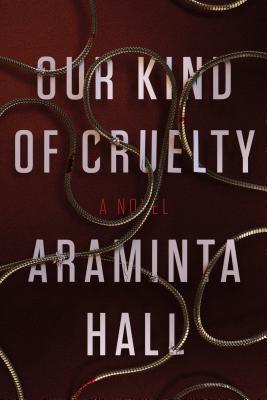 Our Kind of Cruelty
by Araminta Hall:
Bookseller Brit thoroughly enjoyed this spellbinding psychological thriller from Araminta Hall–her first novel to be published in the US! Brit says OUR KIND OF CRUELTY is "quite simply one of the best stalker novels I've ever read. "The Talented Mr. Ripley" meets "Fatal Attraction", albeit without the boiling bunny. A story about two deeply in love drift due to various reasons and the protagonist just won't go. The following leads to some harrowing situations that our "hero" finds perfectly reasonable. Not a particularly violent novel but one that is very psychological and, ultimately, very, very creepy."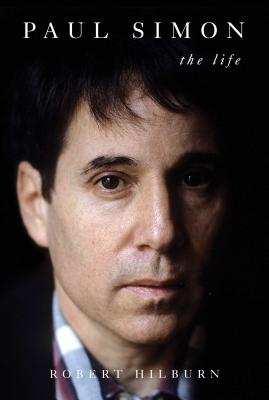 Paul Simon: The Life
by Robert Hilburn:
Instead of writing an autobiography, Paul Simon tapped acclaimed biographer and music writer Robert Hilburn to write his definitive life story, harvested from more than one hundred hours of interviews and relayed with Simon's full support if not editorial control. Ultimately, PAUL SIMON: THE LIFE delivers an intimate and inspiring narrative that helps us finally understand one of the most beloved artists in American pop music history.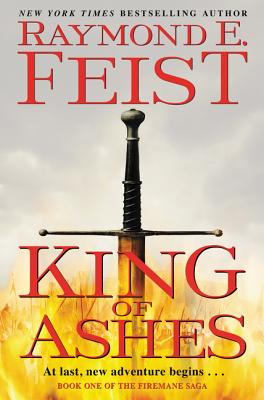 King of Ashes
by Raymond E. Feist:
Fan of Feist? Maybe hoping for something a little different from the Riftwar Saga? KING OF ASHES delivers! First in a new trilogy completely unrelated to anything he's written before, Raymond E. Feist's new fantasy series comes highly recommended by master bookseller and sf/fantasy afficianado Thomas. "I will never say no to a new Raymond Feist and this one is one of my favorites of his in a long time. In a new setting, free from the history of the Riftwar Saga, KING OF ASHES is free to be both simple and inextricably complex at the same time. In King, Feist builds a broad and very real world, full of brilliant, fun characters. I tore through this one like I hadn't with one of his in a while, and I most certainly can't wait for the second."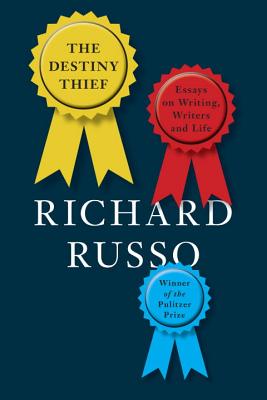 The Destiny Thief
by Richard Russo:
A master of the novel, short story, and memoir, the best-selling and Pulitzer Prize-winning author of EVERYBODY'S FOOL now gives us his very first collection of personal essays, ranging throughout writing and reading and living.Warm, funny, wise, and poignant, the essays included here traverse Russo's writing life, expanding our understanding of who he is and how his singular, incredibly generous mind works.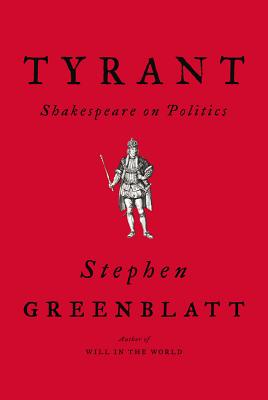 Tyrant: Shakespeare on Politics
by Stephen Greenblatt:
Renowned Shakespeare scholar Stephen Greenblatt's new book TYRANT: SHAKESPEARE ON POLITICS is here! Cherished institutions seem fragile, political classes are in disarray, economic misery fuels populist anger, people knowingly accept being lied to, partisan rancor dominates, spectacular indecency rules—these aspects of a society in crisis fascinated Shakespeare and shaped some of his most memorable plays. With uncanny insight, he shone a spotlight on the infantile psychology and unquenchable narcissistic appetites of demagogues—and the cynicism and opportunism of the various enablers and hangers-on who surround them—and imagined how they might be stopped. As Greenblatt shows, Shakespeare's work, in this as in so many other ways, remains vitally relevant today.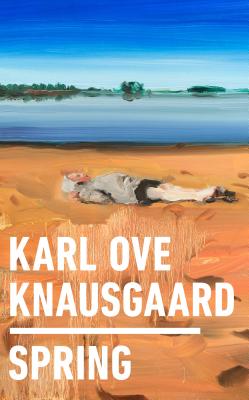 Spring
by Karl Ove Knausgaard:
Unlike the first two books in Knausgaard's Seasons cycle, which were letters to an unborn daughter, SPRING is a novel that follows a father and his newborn daughter through one day in April, from sunrise to sunset, filled with everyday routine, the beginnings of life and its light, as well as its deep struggles and darkness.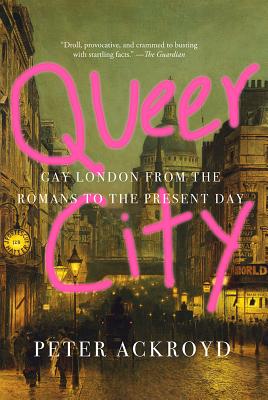 Queer City
by Peter Ackroyd:
In Queer City, the acclaimed Peter Ackroyd looks at London in a whole new way-through the complete history and experiences of its gay and lesbian population. In Roman Londinium, the city was dotted with lupanaria ("wolf dens" or public pleasure houses), fornices (brothels), and thermiae (hot baths). Then came the Emperor Constantine, with his bishops, monks, and missionaries. And so began an endless loop of alternating permissiveness and censure. Ackroyd takes us right into the hidden history of the city; from the notorious Normans to the frenzy of executions for sodomy in the early nineteenth century. He journeys through the coffee bars of sixties Soho to Gay Liberation, disco music, and the horror of AIDS. Ackroyd reveals the hidden story of London, with its diversity, thrills, and energy, as well as its terrors, dangers, and risks, and in doing so, explains the origins of all English-speaking gay culture.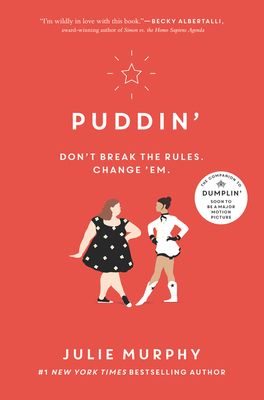 Puddin'
by Julie Murphy:
Did you like DUMPLIN'? RAMONA BLUE your jam? Do you just love Julie Murphy?? Our kids events coordinator does…and she has a rave recommendation for Murphy's latest: PUDDIN'! Eugenia says"This book. This book! Oh, I didn't want it to end. Centered around Millie Michalchuk and Callie Reyes, two characters we met in DUMPLIN', Julie Murphy has given us a masterfully crafted story about unlikely friendship, female solidarity, identity, and self-love. There's so much beauty and vulnerability in Murphy's writing, in those shared moments between girlfriends and sisters and mothers and daughters. She's inclusive of all types of people—fat, Hispanic, gay, asexual—without skipping a beat, reflecting the reality of our everyday world. Murphy explores the daily struggles we go through as young women growing up, learning to embrace our voice, our bodies, our sexual identities, our heritage, all with an unwavering sense of humor. PUDDIN' is chock-full of the little details and pop culture references that made me fall for Julie Murphy in the first place: Dolly Parton, Clueless, an undying loyalty to Revlon 029, and strong young women to cheer for. Murphy is funny and whip-smart, as are the characters she writes so well. Millie and Callie are my new favorite love story. Please, read this book."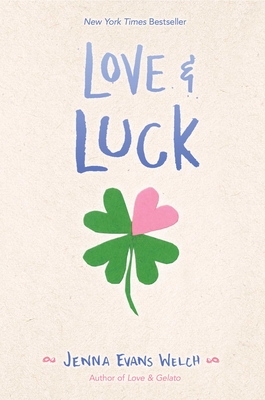 Love & Luck
by Jenna Evans Welch:
From the author of the New York Times bestselling Love & Gelato comes a heartwarming tale of a road trip through Ireland filled with love, adventure, and the true meaning behind the word family.Addie is visiting Ireland for her aunt's over-the-top destination wedding, and hoping she can stop thinking about the one horrible thing she did that left her miserable and heartbroken–and threatens her future. But her brother, Ian, isn't about to let her forget, and his constant needling leads to arguments and even a fistfight between the two once inseparable siblings. Miserable, Addie can't wait to visit her friend in Italy and leave her brother–and her problems–behind.So when Addie discovers an unusual guidebook, Ireland for the Heartbroken, hidden in the dusty shelves of the hotel library, she's able to finally escape her anxious mind and Ian's criticism.And then their travel plans change. Suddenly Addie finds herself on a whirlwind tour of the Emerald Isle, trapped in the world's smallest vehicle with Ian and his admittedly cute, Irish-accented friend Rowan. As the trio journeys over breathtaking green hills, past countless castles, and through a number of fairy-tale forests, Addie hopes her guidebook will heal not only her broken heart, but also her shattered relationship with her brother.That is if they don't get completely lost along the way.