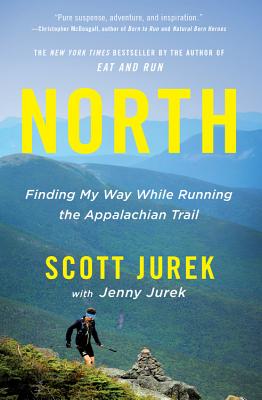 North
by Scott Jurek:
Scott Jurek is an ultra-runner of the highest caliber, having braved even the historic 153-mile Spartathlon. He also, as he talks about in his new book North, broke the record for running the Appalachian trail — a 2,168.1-mile route. One of our most expert booksellers, Salvador, highly recommends North, and says, "After reading countless books looking for answers … I have finally found THE book that inspires and shows what it takes to be an ultra-athlete in North. This book was a revelation!" We are so thrilled that Scott and Jenny Jurek are coming to BookPeople to speak about and sign North! Join us April 21 at 6PM for a fantastic talk with ultra-athletes!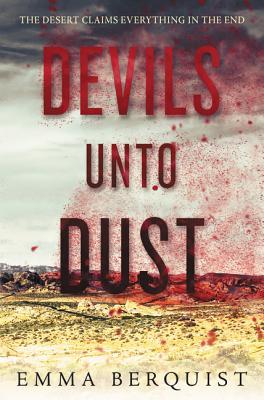 by Emma Berquist:
Check out this debut YA novel from an author born and raised in Austin! Devils Unto Dust by Emma Berquist is a zombie apocalypse you won't be able to put down. It begins with a horrifying infection that spreads across the West Texas desert turning people into raving monsters of havoc and destruction.  Western meets horror as Daisy "Willie" Wilcox has to recover a fortune stolen by her father in a desert crawling with disease. Join us for a thrilling event with Emma Berquist THIS SATURDAY, April 14 at 6PM.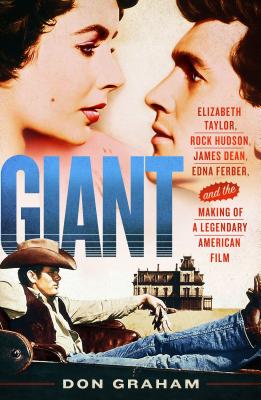 Giant
by Don Graham:
New from local author and UT professor Don Graham comes this exploration of Giant, an epic film of fame and materialism (based around the discovery of oil at Spindletop and the establishment of the King Ranch of south Texas) and the director who managed to coax out stellar performances from some of the era's most difficult stars. We're thrilled to be hosting Don Graham here at BookPeople THIS THURSDAY, April 12 at 7PM. This one is a Statesman Select, so don't miss the review in the Austin-American Statesman!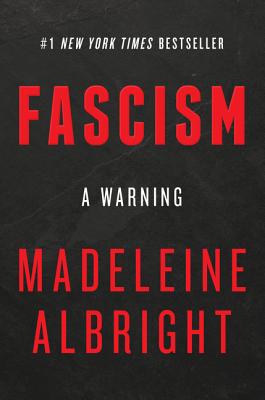 Fascism: A Warning 
by Madeleine Albright:
A personal and urgent examination of Fascism in the twentieth century and how its legacy shapes today's world, written by one of America's most admired public servants, the first woman to serve as U.S. Secretary of State. A Fascist, observes Madeleine Albright, "is someone who claims to speak for a whole nation or group, is utterly unconcerned with the rights of others, and is willing to use violence and whatever other means are necessary to achieve the goals he or she might have."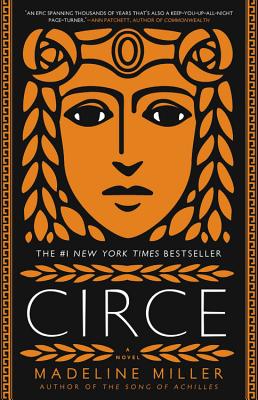 Circe
by Madeline Miller:
We are so enthralled with Madeline Miller's new book Circe that bookseller Sara L picked it for our Top Shelf Review! Sara says, "In 2018, Circe is basically a punchline for any and all pig-related jokes. Madeline Miller's Circe, a spiritual sequel to The Song of Achilles, emerges in our bookstore to remind readers just who the infamous sorceress truly is … The writing is lush and intimate, once again inviting the reader into a magic as different, yet just as special, as Circe's: a magic that is unleashed whenever Miller picks up a pen." Read the rest of Sara's review here.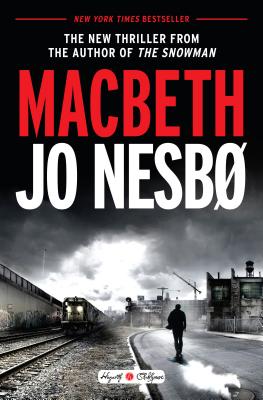 by Jo Nesbo:
The latest in the Hogarth Shakespeare series, Macbeth by Jo Nesbo comes highly recommended by Bookseller Christine! She says, "Staging can be all when it comes to Shakespeare's works, and that applies to Jo Nesbo's arresting retelling of Macbeth. Set in a contemporary mythical Scotland, in a city rife with corruption, drugs, and gambling, Nesbo lovingly re-imagines the tragedy as noir, and who better to do so than the writer who gave us The Snowman? … While giving us this excellent retelling of Shakespeare's work, Nesbo stays true to the original. Recognizing the soliloquies and scenes in their new guises is a pleasure, and this Macbeth is a page- turner that won't let fans of the Bard or Nesbo down."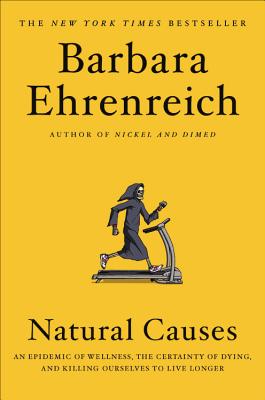 Natural Causes
by Barbara Ehrenreich:
From the author of Nickel and Dimed comes a new book about all the ways in which we over-prepare, over-worry, and over-spend on something that's inevitable. Ehrenreich looks into the cellular basis of aging, and shows how little control we actually have over it. Contrary to the belief in our agency over our own bodies, the latest science shows that the microscopic subunits of our bodies make their own "decisions," and not always in our favor. How to live well, even joyously, while accepting our mortality — that is the vitally important philosophical challenge of this book.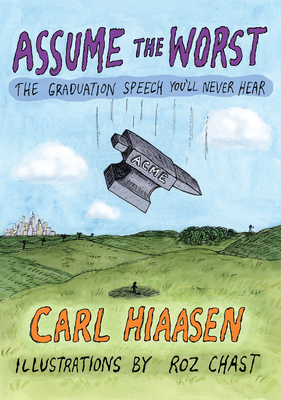 Assume the Worst
by Carl Hiaasen and Roz Chast:
The best new graduation gift for cynics to give the young and optimistic: Assume the Worst. The publisher says, "This commencement address will never be given, because graduation speakers are supposed to offer encouragement and inspiration. That's not what you need. You need a warning." A hilarious, cynical look at the next steps of life after graduation, from Carl Hiaasen and illustrated by Roz Chast, stuffed with enough wisdom and slivers of hope to keep you going.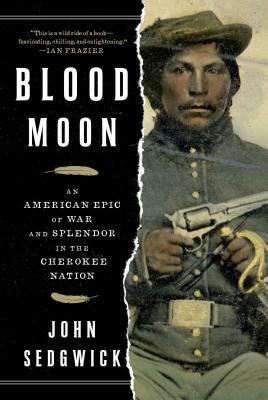 Blood Moon
by John Segwick:
An astonishing untold story from America's past — a sweeping, powerful, and necessary work of history that reads like Gone with the Wind for the Cherokee. Blood Moon is the story of the century-long blood feud between two rival Cherokee chiefs from the early years of the United States through the infamous Trail of Tears and into the Civil War. The two men's mutual hatred, while little remembered today, shaped the tragic history of the tribe far more than anyone, even the reviled President Andrew Jackson, ever did. Their enmity would lead to war, forced removal from their homeland, and the devastation of a once-proud nation.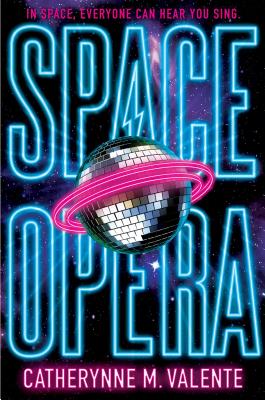 Space Opera
by Catherynne M. Valente:
The Hitchhiker's Guide to the Galaxy meets the joy and glamour of Eurovision in bestselling author Catherynne M. Valente's science fiction spectacle, where sentient races compete for glory in a galactic musical contest … and the stakes are as high as the fate of planet Earth. A century ago, the Sentience Wars tore the galaxy apart and nearly ended the entire concept of intelligent space-faring life. In the aftermath, a curious tradition was invented — something to cheer up everyone who was left and bring the shattered worlds together in the spirit of peace, unity, and understanding.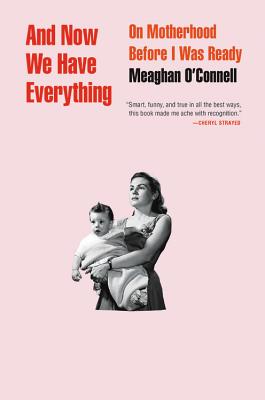 And Now We Have Everything: On Motherhood Before I Was Ready
by Meghan O'Connell:
This new book by Meaghan O'Connell is lighting up the bookworld with buzz! Marketing director Abby says, "This book. Wow. I plowed through this and immediately came back to the store trying to get everyone else to read it. It feels like, in many ways, the first book about motherhood that I, as a non-mother, could relate to. Meaghan writes fearlessly and honestly about her fears, her pain, her joy, and more in this collection of essays. It brought me pain and laughter and I can't wait to put it in people's hands."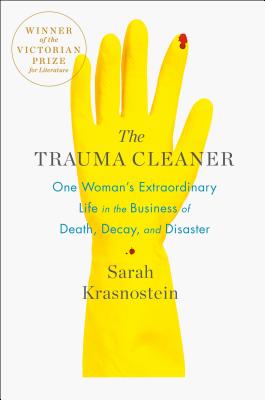 The Trauma Cleaner
by Sarah Krasnostein:
This new book by Sarah Krasnostein comes highly recommended by Bookseller Will B. He says, "I have to say that initially I grabbed this book because of a somewhat ghoulish fascination with trauma cleaning, but what I got was a really interesting portrait of an extraordinary individual. Now there are plenty of bits about the nitty gritty of trauma cleaning, but at its heart this is a book about Sandra Parkhurst. Sandra sounds like someone we all should have in our lives, and the more you learn about her past, the more you understand why she can bring the levels of empathy she does to her clients, both living and dead. I highly recommend The Trauma Cleaner."
For Every One
by Jason Reynolds:
New from Jason Reynolds: For Every One is a BookPeople favorite. Our Kids' Events Coordinator Eugenia (who recently moderated a conversation with Jason Reynolds at the San Antonio Book Festival!) says, "What can I say about Jason Reynolds? The man lives and breathes poetry, his words always thoughtful, encouraging, ambitious yet effortless. This little gem of a book truly is for everyone, for dreamers of all ages, backgrounds, and motivations." Meanwhile, our Master Bookseller Uriel calls this title "an endearing love letter to artists and dreamers." We cannot emphasize enough how perfect this book would be for graduation y'all!