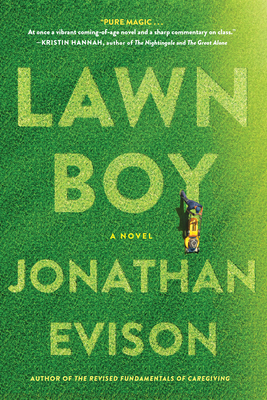 Lawn Boy
by Jonathan Evison:
We're so excited Jonathan Evison is coming by the store to celebrate his new book Lawn Boy! His new novel follows a young Chicano in Washington state trying to discover the secret to achieving the American dream. Bookseller Will B says, "Lawn Boy is at times irreverent, hilarious, and heartbreaking but it is first and foremost, always honest. I am from a rural community originally and this struck a chord with me because I recognize the feelings and life Evison portrays — a very real glance at what it feels like to be in your 20s and just trying to figure out what the hell you want to do with your life — is money all that's important? Is family? We all have to find our own answers. I heartily recommend this book to those looking for a good read that will make you think (while you laugh and wince and rage along with the characters)." Check out our interview with Jonathan here.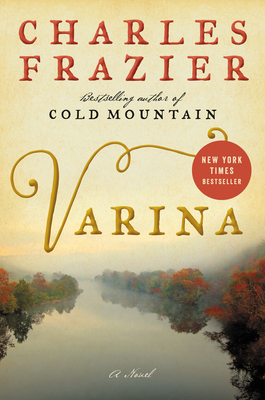 Varina
by Charles Frazier:
From the author of Cold Mountain (winner of the National Book Award and adapted for film by Anthony Minghella) comes a new novel about complicity and consequences in the American South. Following Mrs. Jefferson Davis, Varina is the story of one woman's tragic life, epic in its scope and power, and it intersects the American Civil War and its aftermath. We couldn't be more elated that Charles Frazier will be here April 16 at 7PM — join us for an enchanting evening with bestselling author Charles Frazier!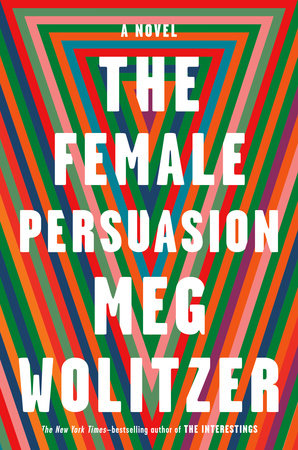 The Female Persuasion
by Meg Wolitzer:
"She took me in and she taught me things, and more than that she gave me permission. I think that's what the people who change our lives always do. They give us permission to be the person we secretly really long to be but maybe don't feel we're allowed to be." We couldn't be more thrilled to host Meg Wolitzer for her new novel The Female Persuasion! This book comes highly recommended by bookseller Sara L. She says, "Wolitzer beautifully describes the relationship between women and their mentors, and the long-lasting effects of gaining 'permission.' These encounters between powerful women and the girls they inspire are often taken for granted, but Wolitzer manages to perfectly tap into this phenomenon through an ensemble of characters. This book has made me reevaluate the women who shaped my own life, and consider the impact of my actions, and Wolitzer is wholly to thank." Join us April 18 at 7PM for an evening with the inimitable Meg Wolitzer!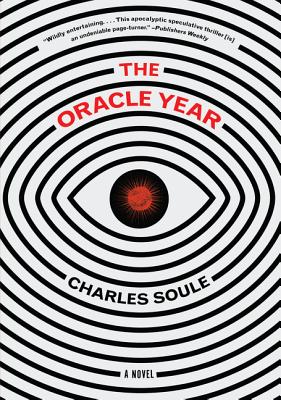 The Oracle Year
by Charles Soule:
A highly acclaimed Marvel comics writer of such titles as She-Hulk, Daredevil, and The Death of Wolverine, Charles Soule is coming to BookPeople for his debut novel The Oracle Year! Predicted to be a fun, fast-paced read (take it with you to Barton Springs!), this book comes recommended by one of our sci-fi/fantasy enthusiasts, Christine! Christine says, "The Oracle Year has an intriguing, clever premise which kept me reading … a quick read with interesting characters I'd love to see more of … especially in future novels." Stop on by for a great discussion and signing with the author April 25 at 7PM!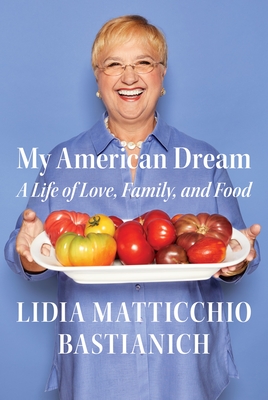 My American Dream
by Lidia Matticchio Bastianich:
Lidia Bastianich, celebrity chef of our hearts, will be here for INDEPENDENT BOOKSTORE DAY! We're so thrilled that she's coming to meet and greet and sign her new book for all of us on the coolest day of the year! She'll be here for My American Dream, out today and chronicling Bastianich's journey from childhood in Pula, Italy to the United States. In great, vivid detail, My American Dream is a chronicle of fulfillment: close-knit family and Lidia's dedication and endless passion for food! Get your voucher today!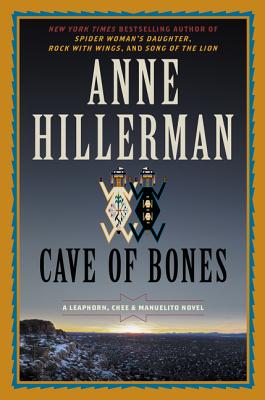 Cave of Bones
by Anne Hillerman:
New York Times bestselling author Anne Hillerman brings together modern mystery, Navajo traditions, and the evocative landscape of the desert Southwest in this intriguing entry in the Leaphorn, Chee, and Manuelito series. When Tribal Police Officer Bernadette Manuelito arrives to speak at an outdoor character-building program for at-risk teens, she discovers chaos. Annie, a young participant on a solo experience due back hours before, has just returned and is traumatized. Gently questioning the girl, Bernie learns that Annie stumbled upon a human skeleton on her trek. While everyone is relieved that Annie is back, they're concerned about a beloved instructor who went out into the wilds of the rugged lava wilderness bordering Ramah Navajo Reservation to find the missing girl. The instructor vanished somewhere in the volcanic landscape known as El Malpais. In Navajo lore, the lava caves and tubes are believed to be the solidified blood of a terrible monster killed by superhuman twin warriors.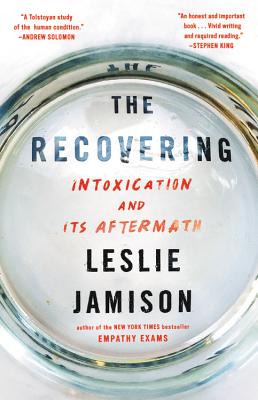 The Recovering
by Leslie Jamison:
A fascinating memoir that explores alcoholism on both the personal and artistic level, examining not only Jamison's experience, but the history of writers who suffered from addiction, The Recovering comes enthusiastically recommended by our booksellers! Inventory Manager Molly M says, "this book will serve as nothing less than a lifeline for many, and as important interrogation of the mechanics of addiction, alcoholism, the genius/self-destruction myth, and the blank open clear unyielding expanse of sobriety for the rest."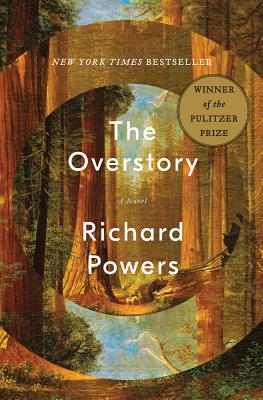 The Overstory
by Richard Powers:
In his twelfth novel, National Book Award winner Richard Powers delivers a sweeping, impassioned novel of activism and resistance that is also a stunning evocation of — and paean to — the natural world. From the roots to the crown and back to the seeds, The Overstory unfolds in concentric rings of interlocking fables that range from antebellum New York to the late twentieth-century Timber Wars of the Pacific Northwest and beyond, exploring the essential conflict on this planet: the one taking place between humans and nonhumans. There is a world alongside ours — vast, slow, interconnected, resourceful, magnificently inventive, and almost invisible to us. This is the story of a handful of people who learn how to see that world and who are drawn up into its unfolding catastrophe.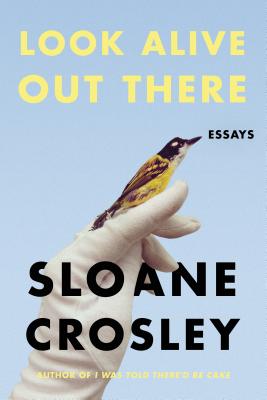 Look Alive Out There
by Sloane Crosley:
From the New York Times-bestselling author Sloane Crosley comes Look Alive Out There — a brand-new collection of essays filled with her trademark hilarity, wit, and charm. The characteristic heart and punch-packing observations are back, but with a newfound coat of maturity. A thin coat. More of a blazer, really. Fans of I Was Told There'd Be Cake and How Did You Get This Number know Sloane Crosley's life as a series of relatable but madcap misadventures. In Look Alive Out There, whether it's scaling active volcanoes, crashing shivas, playing herself on Gossip Girl, befriending swingers, or staring down the barrel of the fertility gun, Crosley continues to rise to the occasion with unmatchable nerve and electric one-liners. And as her subjects become more serious, her essays deliver not just laughs but lasting emotional heft and insight. Crosley has taken up the gauntlets thrown by her predecessors — Dorothy Parker, Nora Ephron, David Sedaris — and crafted something rare, affecting, and true.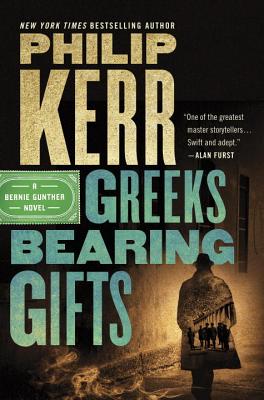 by Philip Kerr:
Though author Philip Kerr just passed away on the 23rd of March, Greeks Bearing Gifts will not be the final Bernie Gunther novel, with one more slated to arrive early next year. Greeks Bearing Gifts moves quickly from Germany to Greece, bringing 1950s Athens to life, with Bernie Gunther dodging Nazis returning to the German government, and murders aplenty to solve.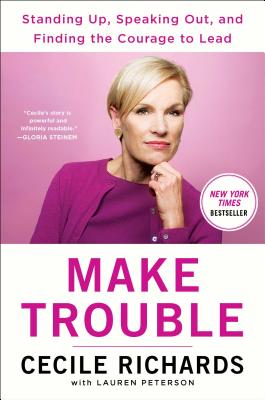 Make Trouble
by Cecile Richards:
From Cecile Richards — president of Planned Parenthood Federation of America and the Planned Parenthood Action Fund for more than a decade, daughter of the late Governor Ann Richards, featured speaker at the Women's March on Washington, and a "heroine of the resistance" (Vogue) — comes a story about learning to lead and make change, based on a lifetime of fighting for women's rights and social justice.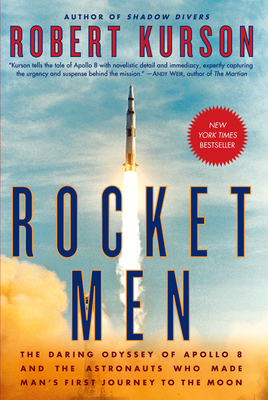 by Robert Kurson:
By August 1968, the American space program was in danger of failing in its two most important objectives: to land a man on the Moon by President Kennedy's end-of-decade deadline, and to triumph over the Soviets in space. With its back against the wall, NASA made an almost unimaginable leap: It would scrap its usual methodical approach and risk everything on a sudden launch, sending the first men in history to the Moon — in just four months. And it would all happen at Christmas .In a year of historic violence and discord — the Tet Offensive, the assassinations of Martin Luther King, Jr., and Robert Kennedy, the riots at the Democratic National Convention in Chicago — the Apollo 8 mission would be the boldest, riskiest test of America's greatness under pressure. In this gripping insider account, Robert Kurson puts the focus on the three astronauts and their families: the commander, Frank Borman, a conflicted man on his final mission; idealistic Jim Lovell, who'd dreamed since boyhood of riding a rocket to the Moon; and Bill Anders, a young nuclear engineer and hotshot fighter pilot making his first space flight.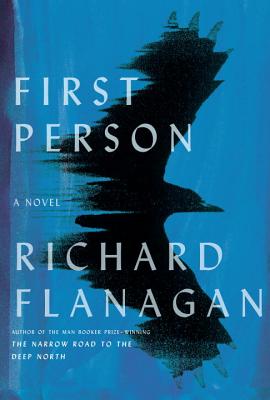 First Person
by Richard Flanagan:
This new book from award-winning author Richard Flanagan comes highly recommended by our inventory manager Raul! The story of an aspiring writer, Kif, hired to ghost-write the memoir of an infamous con man, the writer becomes increasingly less sure of his own life and what of his past and future is being rewritten by the con man. Raul says, "A brilliant work of fiction that encompasses everything an aspiring writer encounters: ambition versus reality; hopes and dreams versus paying rent and eating food; recognition versus oblivion. Flanagan brings a redemption to Kif's character that is profound and that resonates with a verve celebrating life. Fascinating and absorbing reading — surely a prize winner in the works!"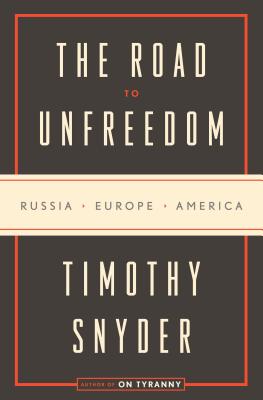 The Road to Unfreedom
by Timothy Snyder:
In this forceful and unsparing work of contemporary history, based on vast research as well as personal reporting, Snyder goes beyond the headlines to expose the true nature of the threat to democracy and law. To understand the challenge is to see, and perhaps renew, the fundamental political virtues offered by tradition and demanded by the future. By revealing the stark choices before us — between equality or oligarchy, individuality or totality, truth and falsehood — Snyder restores our understanding of the basis of our way of life, offering a way forward in a time of terrible uncertainty.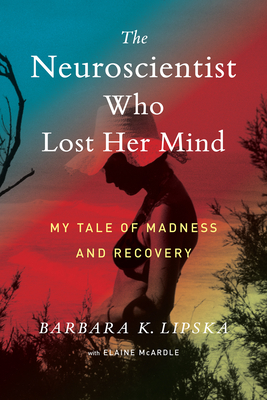 The Neuroscientist Who Lost Her Mind
by Barbara K. Lipska:
As a deadly cancer spread inside her brain, leading neuroscientist Barbara Lipska was plunged into madness– only to miraculously survive with her memories intact. In the tradition of My Stroke of Insight and Brain on Fire, this powerful memoir recounts her ordeal and explains its unforgettable lessons about the brain and mind.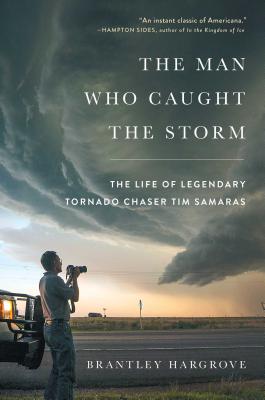 The Man Who Caught The Storm
by Brantley Hargrove:
At the turn of the twenty-first century, the tornado was one of the last true mysteries of the modern world. It was a monster that ravaged the American heartland a thousand times each year, yet science's every effort to divine its inner workings had ended in failure. Researchers all but gave up, until the arrival of an outsider. In a field of PhDs, Tim Samaras didn't attend a day of college in his life. He chased storms with brilliant tools of his own invention and pushed closer to the tornado than anyone else ever dared. When he achieved what meteorologists had deemed impossible, it was as if he had snatched the fire of the gods. Yet even as he transformed the field, Samaras kept on pushing. As his ambitions grew, so did the risks. And when he finally met his match — in a faceoff against the largest tornado ever recorded — it upended everything he thought he knew. Brantley Hargrove delivers a masterful tale, chronicling the life of Tim Samaras in all its triumph and tragedy. He takes readers inside the thrill of the chase, the captivating science of tornadoes, and the remarkable character of a man who walked the line between life and death in pursuit of knowledge. Following the tradition of Into Thin Air and The Perfect Storm, Hargrove's debut offers an unforgettable exploration of obsession and the extremes of the natural world.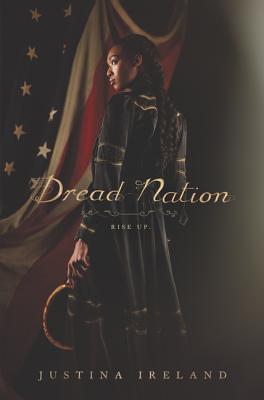 by Justina Ireland:
Jane McKeene was born two days before the dead began to walk the battlefields of Gettysburg, Pennsylvania — derailing the War Between the States and changing the nation forever. In this new America, safety for all depends on the work of a few, and laws like the Native and Negro Education Act require certain children attend combat schools to learn to put down the dead. But there are also opportunities — and Jane is studying to become an Attendant, trained in both weaponry and etiquette to protect the well-to-do. It's a chance for a better life for Negro girls like Jane. After all, not even being the daughter of a wealthy white Southern woman could save her from society's expectations.