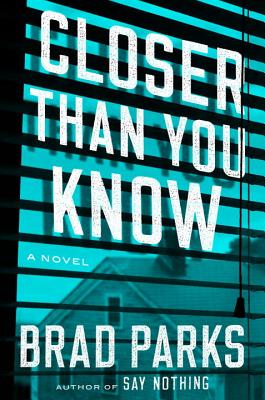 Closer Than You Know
by Brad Parks:
MysteryPeople presents an author event with CLOSER THAN YOU KNOW author Brad Parks! Scott heads our MysteryPeople sector and recommends Brad Parks' new book, out today! He says, "Parks delivers an engaging, well crafted thriller, with reversals and reveals that have you constantly going into the next chapter. Weaving in moments of humor, that many thrillers like this lack, not only adds to the enjoyment, but to the authenticity and the humanity of the characters he creates." Don't miss our author event with Brad Parks and Chad Zunker (author of SHADOW SHEPHERD) this THURSDAY, March 8 at 7PM!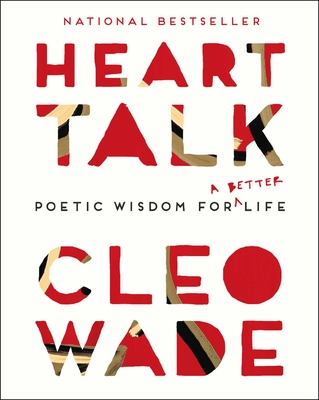 Heart Talk
by Cleo Wade:
Have y'all seen Cleo Wade's kickin' Instagram? Poet, artist, inspiration–Cleo Wade speaks to the hearts of (hundreds of) thousands. And not only does she have a beautifully illustrated book out today, we are absolutely thrilled to be hosting this incredible speaker in conversation with Elaine Welteroth. Wade's book HEART TALK is full of poetic wisdom, affirmations, and bite-size life lessons–arguing that self-love is the seed that gives form to transformative love and that optimism is both a choice and the antidote to despair, Heart Talk is timely and necessary. We can't wait 'til she's here, NEXT MONDAY March 12 at 7PM.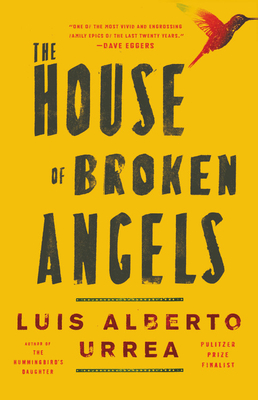 The House of Broken Angels
by Luis Alberto Urrea:
Beloved by our booksellers already, we are so thrilled to have an event coming up for Luis Alberto Urrea and his new book THE HOUSE OF BROKEN ANGELS! Bookseller Sara L calls his new book a marvel and says "Urrea created a book focused on the lives of a single family over one weekend, and somehow made each and every character feel fully explored and developed. I could easily read a full novel featuring any one of the protagonists, but the chaos of bringing each complicated person under one roof made for a beautiful disaster." and Molly M, First-Floor Inventory Manager says it makes you feel like "an all-hearing fly on the wall of a truly great party" and that she loved being with this family "…I loved how memory weaved into present, I loved the moments of action, as well as the moments of candid reflection–the heart in this book couldn't be bigger." Join us March 30 at 7PM for our event with literary master, Luis Alberto Urrea!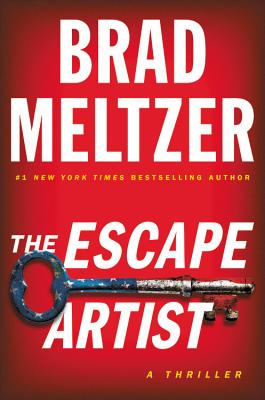 The Escape Artist
by Brad Meltzer:
WHO IS NOLA BROWN? Nola is a mystery Nola is trouble. And Nola is supposed to be dead.
Her body was found on a plane that mysteriously fell from the sky as it left a secret military base in the Alaskan wilderness. Her commanding officer verifies she's dead. The US government confirms it. But Jim "Zig" Zigarowski has just found out the truth: Nola is still alive. And on the run.
Zig works at Dover Air Force Base, helping put to rest the bodies of those who die on top-secret missions. Nola was a childhood friend of Zig's daughter and someone who once saved his daughter's life. So when Zig realizes Nola is still alive, he's determined to find her. Yet as Zig digs into Nola's past, he learns that trouble follows Nola everywhere she goes.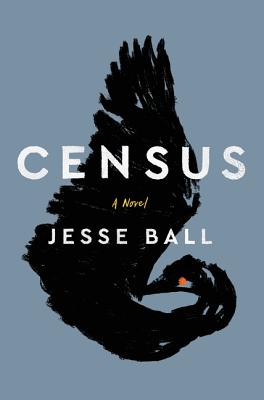 Census
by Jesse Ball:
When a widower receives notice from a doctor that he doesn't have long to live, he is struck by the question of who will care for his adult son–a son whom he fiercely loves, a boy with Down syndrome. With no recourse in mind, and with a desire to see the country on one last trip, the man signs up as a census taker for a mysterious governmental bureau and leaves town with his son. Traveling into the country, through towns named only by ascending letters of the alphabet, the man and his son encounter a wide range of human experience. While some townspeople welcome them into their homes, others who bear the physical brand of past censuses on their ribs are wary of their presence. When they press toward the edges of civilization, the landscape grows wilder, and the towns grow farther apart and more blighted by industrial decay. As they approach "Z," the man must confront a series of questions: What is the purpose of the census? Is he complicit in its mission? And just how will he learn to say good-bye to his son?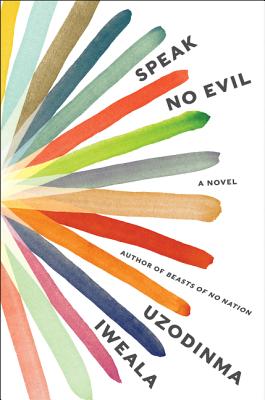 Speak No Evil
by Uzodinma Iweala:
Marketing Director Abby read and loved Uzodinma's new book, SPEAK NO EVIL. She says, "I knew I would enjoy Uzodinma Iweala's new book, but I didn't plan for just how many emotions it would bring forth. This story of friendship and the struggles of being an outsider was really moving, and the ending was truly heartbreaking. Watching Niru come to terms with himself and those around him, despite pressure and anger from his parents, will stick with me for a long time."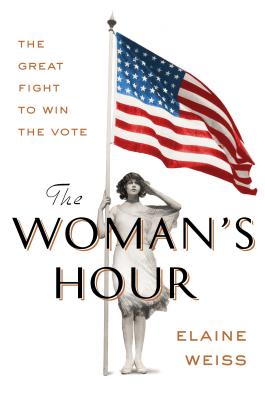 The Woman's Hour
by Elaine Weiss:
Nashville, August 1920. Thirty-five states have ratified the Nineteenth Amendment, twelve have rejected or refused to vote, and one last state is needed. It all comes down to Tennessee, the moment of truth for the suffragists, after a seven-decade crusade. The opposing forces include politicians with careers at stake, liquor companies, railroad magnates, and a lot of racists who don't want black women voting. And then there are the "Antis"–women who oppose their own enfranchisement, fearing suffrage will bring about the moral collapse of the nation. They all converge in a boiling hot summer for a vicious face-off replete with dirty tricks, betrayals and bribes, bigotry, Jack Daniel's, and the Bible. Following a handful of remarkable women who led their respective forces into battle, along with appearances by Woodrow Wilson, Warren Harding, Frederick Douglass, and Eleanor Roosevelt, The Woman's Hour is an inspiring story of activists winning their own freedom in one of the last campaigns forged in the shadow of the Civil War, and the beginning of the great twentieth-century battles for civil rights.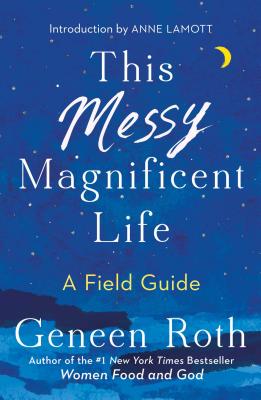 This Messy Magnificent Life
by Geneen Roth:
Inspiring, personal, and often spiritual reflections on how women can find peace, make wise choices, practice everyday joy, and step into their power from Geneen Roth–author of the #1 New York Times bestselling Women Food and God.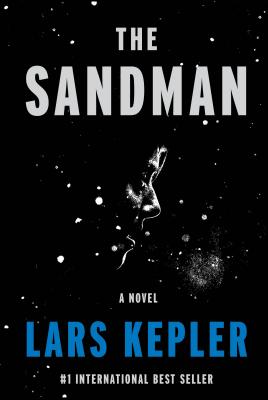 The Sandman
by Lars Kepler:
The #1 internationally best-selling thriller from the author of The Hypnotist tells the chilling story of a manipulative serial killer and the two brilliant police agents who must try to beat him at his own game. Late one night, outside Stockholm, Mikael Kohler-Frost is found wandering. Thirteen years earlier, he went missing along with his younger sister. They were long thought to have been victims of Sweden's most notorious serial killer, Jurek Walter, now serving a life sentence in a maximum security psychiatric hospital. Now Mikael tells the police that his sister is still alive and being held by someone he knows only as the Sandman. Years ago, Detective Inspector Joona Linna made an excruciating personal sacrifice to ensure Jurek's capture. He is keenly aware of what this killer is capable of, and now he is certain that Jurek has an accomplice. He knows that any chance of rescuing Mikael's sister depends on getting Jurek to talk, and that the only agent capable of this is Inspector Saga Bauer, a twenty-seven-year-old prodigy. She will have to go under deep cover in the psychiatric ward where Jurek is imprisoned, and she will have to find a way to get to the psychopath before it's too late–and before he gets inside her head.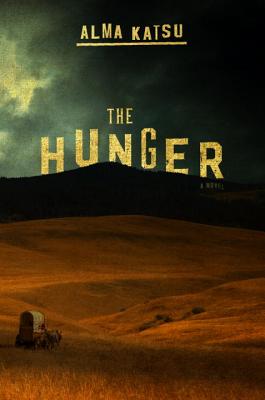 The Hunger
by Alma Katsu:
Evil is invisible, and it is everywhere.That is the only way to explain the series of misfortunes that have plagued the wagon train known as the Donner Party. Depleted rations, bitter quarrels, and the mysterious death of a little boy have driven the isolated travelers to the brink of madness. Though they dream of what awaits them in the West, long-buried secrets begin to emerge, and dissent among them escalates to the point of murder and chaos. They cannot seem to escape tragedy…or the feelings that someone–or something–is stalking them. Whether it's a curse from the beautiful Tamsen Donner (who some think might be a witch), their ill-advised choice of route through uncharted terrain, or just plain bad luck, the ninety men, women, and children of the Donner Party are heading into one of one of the deadliest and most disastrous Western adventures in American history.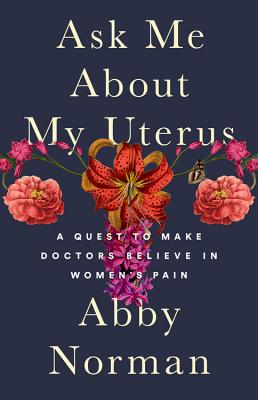 Ask Me About My Uterus
by Abby Norman:
In the fall of 2010, Abby Norman's strong dancer's body dropped forty pounds and gray hairs began to sprout from her temples. She was repeatedly hospitalized in excruciating pain, but the doctors insisted it was a urinary tract infection and sent her home with antibiotics. Unable to get out of bed, much less attend class, Norman dropped out of college and embarked on what would become a years-long journey to discover what was wrong with her. It wasn't until she took matters into her own hands–securing a job in a hospital and educating herself over lunchtime reading in the medical library–that she found an accurate diagnosis of endometriosis.In Ask Me About My Uterus, Norman describes what it's like to have her pain dismissed, to be told it's all in her head, only to be taken seriously when she was accompanied by a boyfriend who confirmed that her sexual performance was, indeed, compromised. Putting her own trials into a broader historical, sociocultural, and political context, Norman shows that women's bodies have long been the battleground of a never-ending war for power, control, medical knowledge, and truth. It's time to refute the belief that being a woman is a preexisting condition.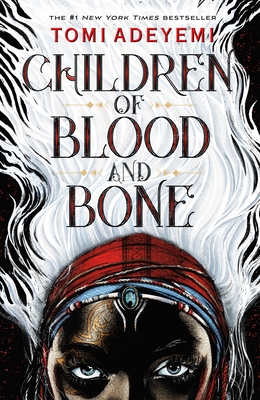 Children of Blood and Bone
by Tomi Adeyemi:
With four starred reviews, Tomi Adeyemi's West African-inspired fantasy debut conjures a world of magic and danger, perfect for fans of Leigh Bardugo and Sabaa Tahir.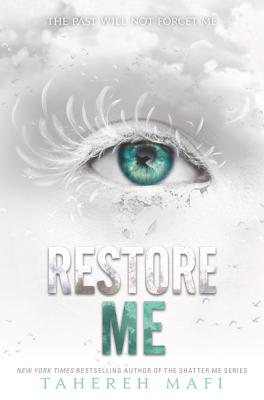 Restore Me
by Tahereh Mafi:
The girl with the power to kill with a single touch now has the world in the palm of her hand. Juliette and Warner's story continues in the electrifying fourth installment of Tahereh Mafi's New York Times bestselling Shatter Me series. Juliette Ferrars thought she'd won. She took over Sector 45, was named the new Supreme Commander of North America, and now has Warner by her side. But when tragedy strikes, she must confront the darkness that dwells both around and inside her. Who will she become in the face of adversity? Will she be able to control the power she wields, and use it for good?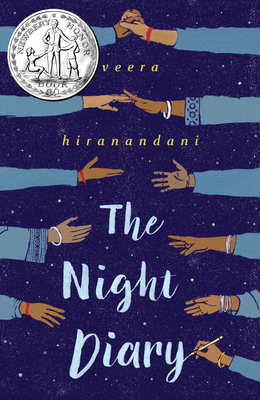 The Night Diary
by Veera Hiranandani:
It's 1947, and India, newly independent of British rule, has been separated into two countries: Pakistan and India. The divide has created much tension between Hindus and Muslims, and hundreds of thousands are killed crossing borders.Half-Muslim, half-Hindu twelve-year-old Nisha doesn't know where she belongs, or what her country is anymore. When Papa decides it's too dangerous to stay in what is now Pakistan, Nisha and her family become refugees and embark first by train but later on foot to reach her new home. The journey is long, difficult, and dangerous, and after losing her mother as a baby, Nisha can't imagine losing her homeland, too. But even if her country has been ripped apart, Nisha still believes in the possibility of putting herself back together.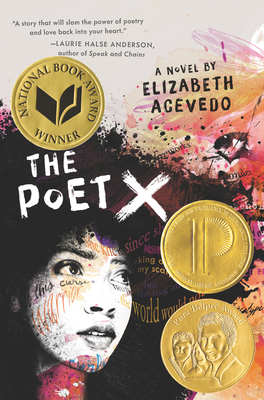 The Poet X
by Elizabeth Agevedo:
Xiomara Batista feels unheard and unable to hide in her Harlem neighborhood. Ever since her body grew into curves, she has learned to let her fists and her fierceness do the talking. But Xiomara has plenty she wants to say, and she pours all her frustration and passion onto the pages of a leather notebook, reciting the words to herself like prayers–especially after she catches feelings for a boy in her bio class named Aman, who her family can never know about. With Mami's determination to force her daughter to obey the laws of the church, Xiomara understands that her thoughts are best kept to herself. So when she is invited to join her school's slam poetry club, she doesn't know how she could ever attend without her mami finding out. But she still can't stop thinking about performing her poems.