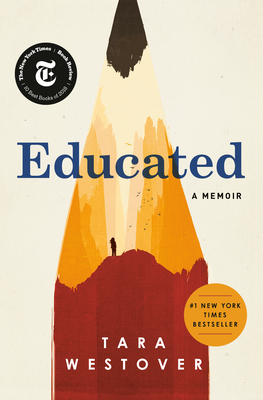 Educated
by Tara Westover:
The memoir of a woman who grew up in the mountains of Idaho with a separatist Mormon family who eschewed technology and education, instead teaching their children the survivalist skills of the pioneers. Tara Westover taught herself enough math and grammar to get into Brigham Young University and escaped to a whole new world of knowledge and transformation. Our booksellers are loving Educated. Jason says it's "A Grim(m) fairly tale, but the wicked witch mixing potions is your mother, the ogre torturing you and trying to eat your bones is your brother; and the Troll testing you with old testament fire and brimstone riddles to keep you from fleeing across the bridge to a better life is your mentally ill, fundamentalist Mormon, survivalist, end of days father … the fact the author made it out the other side of her upbringing more or less intact almost makes me believe in god…" Eugenia adds, "Educated is such an incredible book, filled with extraordinary detail and depth. As I was reading Tara's story, page by page, it became personal to me. I was completely invested in her journey — in her struggles, her heartbreak, and her success. To read Educated is to experience a transformation through a unique perspective on the value and beauty of education."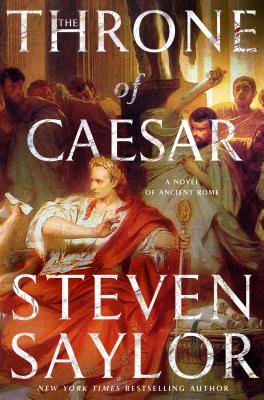 Throne of Caesar
by Steven Saylor:
Julius Caesar, appointed dictator for life by the Roman Senate, has pardoned his remaining enemies and rewarded his friends. Now Caesar is preparing to leave Rome with his legions to wage a war of conquest against the Parthian Empire. But he has a few more things to do before he goes. Steven Saylor will be at BookPeople on Thursday, Feb 22 at 7 p.m. to discuss this new release. In the meantime, check out his answers to our questionnaire here.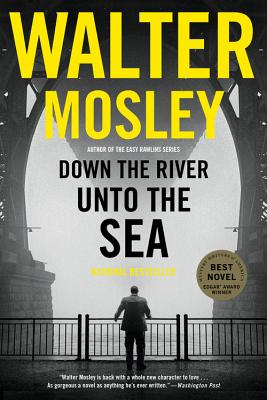 Down The River Unto the Sea
by Walter Mosley:
MysteryPeople presents the inimitable Walter Mosley! We're so excited that next week on March 3 at 6 p.m., Walter Mosley will be here at BookPeople to speak about Down the River Unto the Sea, out today! This gritty detective novel tackles institutional racism and political corruption when a PI investigates his own case to discover who on the NYPD framed him so many years ago — our hero must beat dirty cops and dirtier bankers, craven lawyers, and above all keep his daughter far from the underworld in which he works.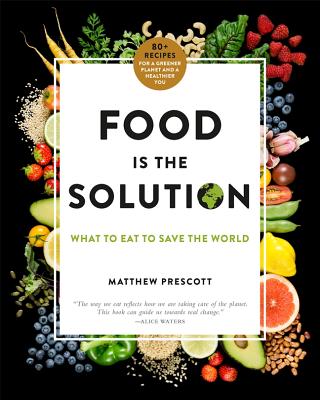 Food is the Solution
by Matthew Prescott:
In Food Is the Solution, Matthew Prescott, Senior Food Policy Director for the Humane Society and a leader in the environmental food movement, shows how our plates have the power to heal the world. This lavishly designed resource and recipe collection shows how anyone can help solve the world's major issues — environmental problems chief among them — simply by incorporating more plants into their diets. Featuring investigative reporting, compelling infographics, and essays from notable contributors like Dr. Michael Greger, John Mackey, James Cameron, Paul McCartney, and Wolfgang Puck, Food Is the Solution will inspire us all to put more plants on our plates. What we eat will determine what kind of world we live in and what kind of world we live on — and Matthew Prescott proves that meat-heavy diets are destroying the planet. Imagine a world in which we are all healthier. Imagine a world where the air is clean, forests dense, water pure, and animal life healthy. That world is a happier world, a better world — and the delectable plant-based foods Prescott shows us how to prepare in Food Is the Solution will help us create it.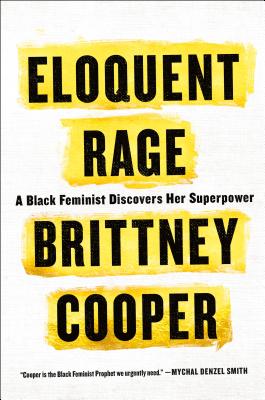 Eloquent Rage
by Brittney Cooper:
So what if it's true that Black women are mad as hell? They have the right to be. In the Black feminist tradition of Audre Lorde, Brittney Cooper reminds us that anger is a powerful source of energy that can give us the strength to keep on fighting. Eloquent rage keeps us all honest and accountable. It reminds women that they don't have to settle for less. When Cooper learned of her grandmother's eloquent rage about love, sex, and marriage in an epic and hilarious front-porch confrontation, her life was changed. And it took another intervention, this time staged by one of her homegirls, to turn Brittney into the fierce feminist she is today. In Brittney Cooper's world, neither mean girls nor fuckboys ever win. But homegirls emerge as heroes. This book argues that ultimately feminism, friendship, and faith in one's own superpowers are all we really need to turn things right side up again.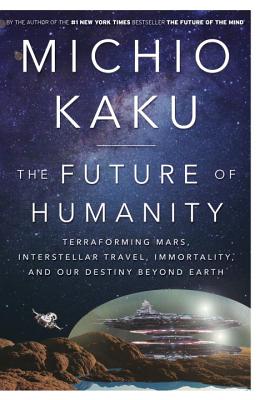 The Future of Humanity
by Michio Kaku:
Formerly the domain of fiction, moving human civilization to the stars is increasingly becoming a scientific possibility — and a necessity. Whether in the near future due to climate change and the depletion of finite resources, or in the distant future due to catastrophic cosmological events, we must face the reality that humans will one day need to leave planet Earth to survive as a species. World-renowned physicist and futurist Michio Kaku explores in rich, intimate detail the process by which humanity may gradually move away from the planet and develop a sustainable civilization in outer space. He reveals how cutting-edge developments in robotics, nanotechnology, and biotechnology may allow us to terraform and build habitable cities on Mars. He then takes us beyond the solar system to nearby stars, which may soon be reached by nanoships traveling on laser beams at near the speed of light. Finally, he brings us beyond our galaxy, and even beyond our universe, to the possibility of immortality, showing us how humans may someday be able to leave our bodies entirely and laser port to new havens in space. With irrepressible enthusiasm and wonder, Dr. Kaku takes readers on a fascinating journey to a future in which humanity may finally fulfill its long-awaited destiny among the stars.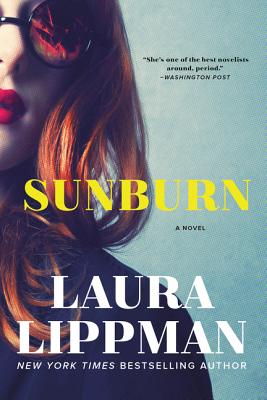 Sunburn
by Laura Lippman:
This MysteryPeople pick of the month comes highly recommended by bookseller Brit — He says, "This novel reads in many of the same ways James M. Cain's novels do. Is the protagonist truly a femme fatale or a victim doing what she has to do to survive? In a mis en scene in which nobody is terribly sympathetic and the bodies start piling up, this aspect just makes the story that much more fun to read. I stayed up way too late finishing this book — once you hit the tipping point it's un-putdownable. Highly recommended for fans of noir crime drama."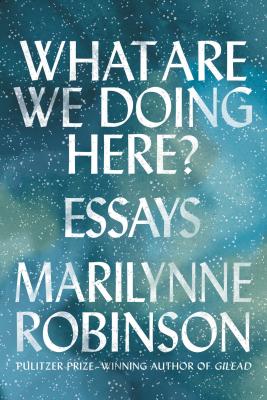 What Are We Doing Here
by Marilynne Robinson:
Marilynne Robinson has plumbed the human spirit in her renowned novels, including Lila, winner of the National Book Critics Circle Award, and Gilead, winner of the Pulitzer Prize and the National Book Critics Circle Award. In this new essay collection she trains her incisive mind on our modern political climate and the mysteries of faith. Whether she is investigating how the work of great thinkers about America like Emerson and Tocqueville inform our political consciousness or discussing the way that beauty informs and disciplines daily life, Robinson's peerless prose and boundless humanity are on full display. What Are We Doing Here? is a call for Americans to continue the tradition of those great thinkers and to remake American political and cultural life as "deeply impressed by obligation and as a great theater of heroic generosity, which, despite all, is sometimes palpable still."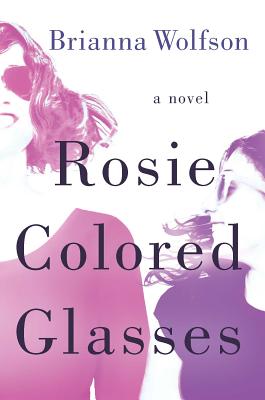 Rosie Colored Glasses
by Brianna Wolfson:
Just as opposites attract, they can also cause friction, and no one feels that friction more than Rex and Rosie's daughter, Willow. Rex is serious and unsentimental and tapes checklists of chores on Willow's bedroom door. Rosie is sparkling and enchanting and meets Willow in their treehouse in the middle of the night to feast on candy. After Rex and Rosie's divorce, Willow finds herself navigating their two different worlds. She is clearly under the spell of her exciting, fun-loving mother. But as Rosie's behavior becomes more turbulent, the darker underpinnings of her manic love are revealed. Rex had removed his Rosie colored glasses long ago, but will Willow do the same? Whimsical, heartbreaking and uplifting, this is a novel about the many ways love can find you. Rosie Colored Glasses triumphs with the most endearing examples of how mothers and fathers and sons and daughters bend for one another.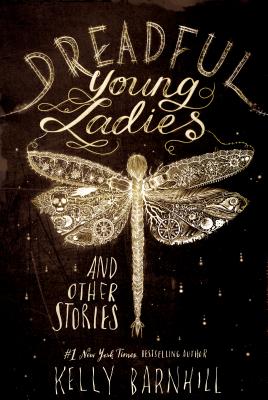 Dreadful Young Ladies
by Kelly Barnhill:
From award-winning, New York Times bestselling author Kelly Barnhill comes a stunning first collection of acclaimed short fictions, teeming with uncanny characters whose stories unfold in worlds at once strikingly human and eerily original. When Mrs. Sorensen's husband dies, she rekindles a long-dormant love with an unsuitable mate in "Mrs. Sorensen and the Sasquatch." In "Open the Door and the Light Pours Through," a young man wrestles with grief and his sexuality in an exchange of letters with his faraway beloved. "Dreadful Young Ladies" demonstrates the strength and power — known and unknown — of the imagination. "The Insect and the Astronomer" upends expectations about good and bad, knowledge and ignorance, love and longing. The World Fantasy Award-winning novella The Unlicensed Magician introduces the secret, magical life of an invisible girl once left for dead.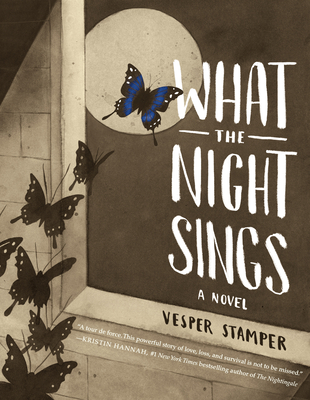 What the Night Sings
by Vesper Stamper:
For fans of The Book Thief and The Boy in the Striped Pajamas comes a lushly illustrated novel about a teen Holocaust survivor, who must come to terms with who she is and how to rebuild her life. After losing her family and everything she knew in the Nazi concentration camps, Gerta is finally liberated, only to find herself completely alone. Without her Papa, her music, or even her true identity, she must move past the task of surviving and onto living her life. In the displaced persons camp where she is staying, Gerta meets Lev, a fellow teen survivor who she just might be falling for, despite her feelings for someone else. With a newfound Jewish identity she never knew she had, and a return to the life of music she thought she lost forever, Gerta must choose how to build a new future.