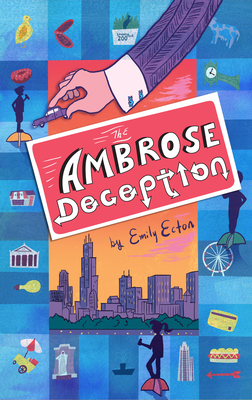 The Ambrose Deception
by Emily Ecton:
We're pretty excited for this new chapter book release! In The Ambrose Deception, three unlikely students are chosen to compete for a ten thousand-dollar scholarship, following clues that lead them to various locations around Chicago. At first the three contestants work independently, but it doesn't take long before each begins to wonder whether the competition is a sham. It's only by secretly joining forces and using their unique talents that the trio is able to uncover the truth behind the Ambrose Deception–a truth that involves a lot more than just a scholarship…Join us THIS SATURDAY, February 17 at 6PM for a fantastically mysterious event with author Emily Ecton, in conversation with Austin author Jo Whittemore!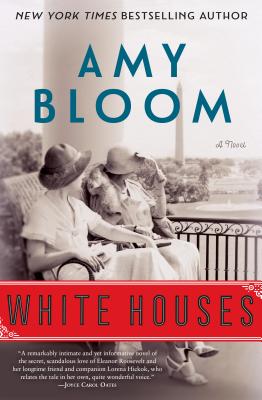 White Houses
by Amy Bloom:
An untraditional life and love story, White Houses by Amy Bloom is inspired by the life of journalist Lorena Hickok and her love affair and enduring friendship with First Lady Eleanor Roosevelt. It comes bookseller-recommended–Lindsey says "Up until now, I had only read Amy Bloom's short stories. This novel has the line-by-line poetry that her short stories carry. Though this is a historical novel, it presents itself as an exploration of a beautiful love affair. I loved every bit of this novel: the prose, the beautiful partnership between Lorena and Eleanor and the tenderness throughout." We're so excited to host Amy Bloom here February 27 at 7PM! See you there!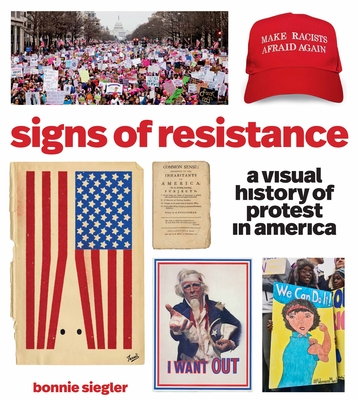 by Bonnie Siegler:
Throughout the history of political protest, art and design have made both an impact and a statement. In hundreds of iconic, smart, angry, clever, unforgettable images, Bonnie Siegler's Signs of Resistance chronicles what truly makes America great: citizens unafraid of speaking truth to power. Here, at a time when we need to remember it most, is an inspiring, optimistic, and visually galvanizing history lesson about the power people have when they take to the streets and stand up for what's right. We are beyond thrilled to be hosting Siegler here at BookPeople as she speaks about and signs her book, February 28 at 7PM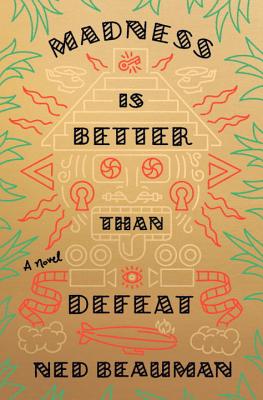 Madness is Better Than Defeat
by Ned Beauman:
A wild, astonishing literary thriller by one of England's most accomplished young writers, Madness is Better Than Defeat by Ned Beauman comes recommended by bookseller Raul "Madcap and antic – having never read Beauman before I was unprepared for the sheer brilliance and epic span of his imagination–and his ability to drag an unsuspecting reader along a slippery slope involving movie makers, explorers, and secret CIA projects that may or may not involve the help of ancient gods makes for one hell of a story. To say that this book is fun to read is an understatement: there is the high level of absurdity that draws comparisons to such writers as Vonnegut and Pynchon. Through it all is Beauman's sharp prose, which like a magician weaving a spell, captures you with its power and literary verve. I'm going to read everything this guy has written now–I can't wait for more!"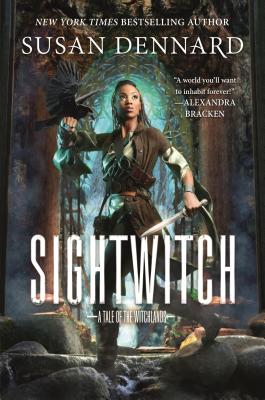 Sightwitch
by Susan Dennard:
From New York Times bestselling author Susan Dennard, Sightwitch is an illustrated novella set in the Witchlands and told through Ryber's journal entries and sketches.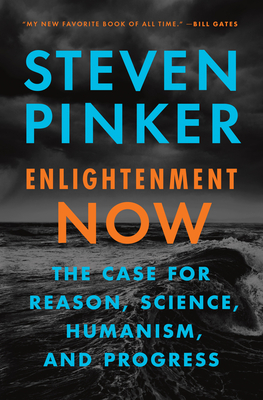 Enlightenment Now
by Steven Pinker:
The follow-up to Pinker's groundbreaking The Better Angels of Our Nature presents the big picture of human progress: people are living longer, healthier, freer, and happier lives, and while our problems are formidable, the solutions lie in the Enlightenment ideal of using reason and science. Is the world really falling apart? Is the ideal of progress obsolete? In this elegant assessment of the human condition in the third millennium, cognitive scientist and public intellectual Steven Pinker urges us to step back from the gory headlines and prophecies of doom, which play to our psychological biases. Instead, follow the data: In seventy-five jaw-dropping graphs, Pinker shows that life, health, prosperity, safety, peace, knowledge, and happiness are on the rise, not just in the West, but worldwide. This progress is not the result of some cosmic force. It is a gift of the Enlightenment: the conviction that reason and science can enhance human flourishing.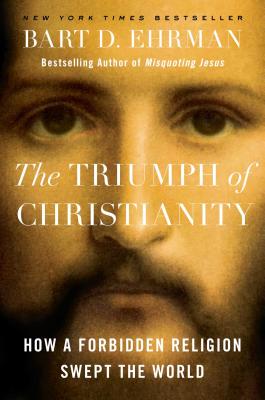 The Triumph of Christianity
by Bart D. Ehrman:
From the New York Times bestselling authority on early Christianity, the story of how Christianity grew from a religion of twenty or so peasants in rural Galilee to the dominant religion in the West in less than four hundred years. Christianity didn't have to become the dominant religion in the West. It easily could have remained a sect of Judaism fated to have the historical importance of the Sadducees or the Essenes. In The Triumph of Christianity, Bart Ehrman, a master explainer of Christian history, texts, and traditions, shows how a religion whose first believers were twenty or so illiterate day laborers in a remote part of the empire became the official religion of Rome, converting some thirty million people in just four centuries. The Triumph of Christianity combines deep knowledge and meticulous research in an eye-opening, immensely readable narrative that upends the way we think about the single most important cultural transformation our world has ever seen–one that revolutionized art, music, literature, philosophy, ethics, economics, and law.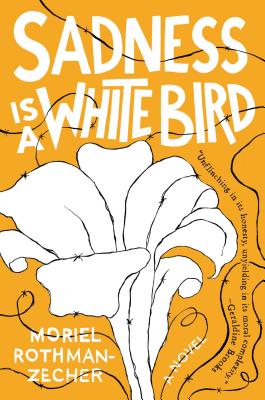 Sadness is a White Bird
by Moriel Rothman-Zecher:
In this lyrical and searing debut novel written by a rising literary star and MacDowell Fellow, a young man is preparing to serve in the Israeli army while also trying to reconcile his close relationship to two Palestinian siblings with his deeply ingrained loyalties to family and country.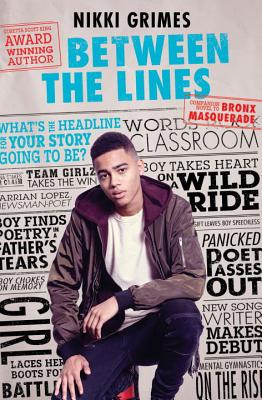 Between the Lines
by Nikki Grimes:
This thought-provoking companion to Nikki Grimes' Coretta Scott King Award-winning Bronx Masquerade shows the capacity poetry has to express ideas and feelings, and connect us with ourselves and others. Darrian dreams of writing for the New York Times. To hone his skills and learn more about the power of words, he enrolls in Mr. Ward's class, known for its open-mic poetry readings and boys vs. girls poetry slam. Everyone in class has something important to say, and in sharing their poetry, they learn that they all face challenges and have a story to tell–whether it's about health problems, aging out of foster care, being bullied for religious beliefs, or having to take on too much responsibility because of an addicted parent. As Darrian and his classmates get to know one another through poetry, they bond over the shared experiences and truth that emerge from their writing, despite their private struggles and outward differences.