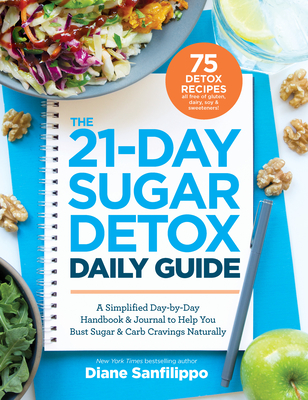 The 21-Day Sugar Detox Daily Guide
by Diane Sanfilippo:
This day-to-day guide will help even the most addicted sugar fiend deal with the physical, mental, and sometimes psychological effects of leaving sugar behind. The 21-Day Sugar Detox Daily Guide holds: Meal prep tips and tricks to make cooking easier. Motivational moments to keep you going. Journal space to track your experience and progress. More than 50 mouthwatering recipes that won't leave you feeling deprived and recommended products and brands to make your detox easier! Author Diane Sanfilippo will be here Saturday, January 20 at 6PM to speak and sign her book–don't miss this informative event!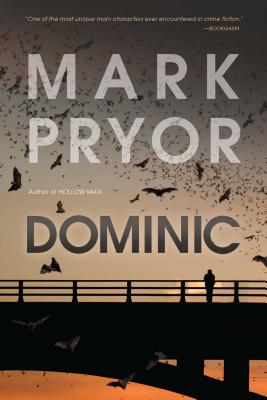 Dominic
by Mark Pryor:
Mark Pryor's hollow man returns in his latest novel Dominic. Dominic, a charming Englishman, prosecutor, and musician living in Austin, Texas, is also a psychopath–and only two people know this. But when his career and dark secrets are threatened, Dominic realizes that one of his carefully-orchestrated plans could kill two birds with one stone. Of course, that means some sleight of hand and a sacrifice or two. But if there's one thing a psychopath doesn't mind, it's sacrificing other people. Mark Pryor will be here at BookPeople with Meg Gardiner January 30 at 7PM! You won't want to miss these two masters of mystery discussing and signing their latest crime fiction novels!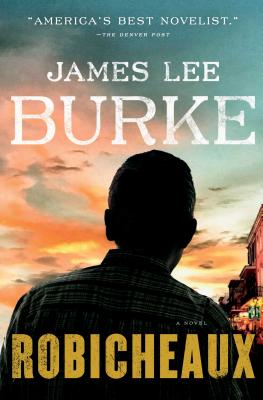 Robicheaux
by James Lee Burke
Dave Robicheaux is a haunted man. Between his recurrent nightmares about Vietnam, his battle with alcoholism, and the sudden loss of his beloved wife, Molly, his thoughts drift from one irreconcilable memory to the next. James Lee Burke's most beloved character, Dave Robicheaux, returns in this gritty, atmospheric mystery set in the towns and backwoods of Louisiana. Don't miss Burke's first Robicheaux novel in five years!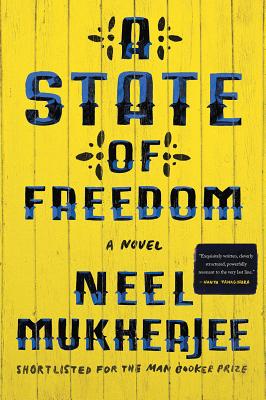 A State of Freedom
by Neel Mukherjee:
Out today is a powerful and haunting book from Neel Mukherjee, a novel described by Hanya Yanagihara as "…the most astonishing and brilliant novel I have read in a long, long time." Five characters, in very different circumstances—from a domestic cook in Mumbai, to a vagrant and his dancing bear, to a girl who escapes terror in her home village for a new life in the city—find out the meanings of dislocation and the desire for more. In A State of Freedom, Neel Mukherjee wrests open the central, defining events of our century: displacement and migration.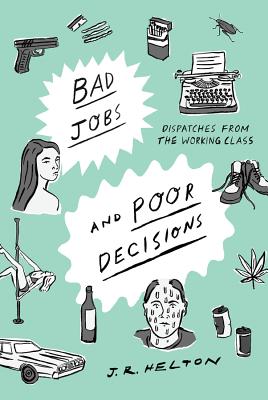 by J.R. Helton:
Highly anticipated by several of our booksellers comes Bad Jobs and Poor Decisions, J.R. Helton's unflinching account of blue-collar Texas. Young, married, and jobless in Austin in the 80s, it took a few wayward years before Helton, an aspiring writer, succumbed to the reality of supporting oneself and a troubled marriage with a series of terrible jobs, mind-numbing manual labor, and hateful employers. With intoxicating, blasé-faire sentiment, Helton shows that everyone—from the beauties at the rodeo to the lowest laborers—is tethered by a common desire to just pay the bills and balm the loneliness.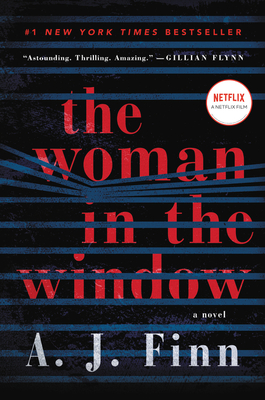 by A.J. Finn:
If you liked The Girl On The Train or Gone Girl, there's a new domestic thriller out today from A.J. Finn to rival the giants. Anna Fox is an agoraphobe who never leaves her New York apartment. She mostly spends her time drinking wine, watching old movies, and spying on her neighbors. And then she sees something she shouldn't, something that causes her world to crumble and lay its shocking secrets bare, where nothing and no one is as they seem. Diabolically clever and twisting, The Woman in the Window brings to mind Hitchcockian thrills.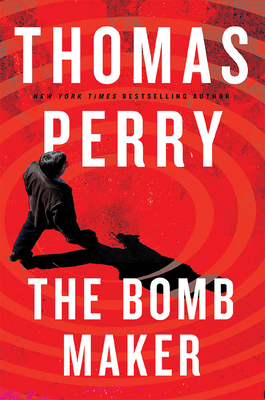 The Bomb Maker
by Thomas Perry:
New from bestselling author Thomas Perry comes a standalone novel pitting a mastermind bomb maker against the best the LAPD Bomb Squad ever had, former commander Dick Stahl. But when things heat up a little too close to home, Stahl realizes that the Bomb Maker's target may just be the squad itself. This one will keep you up well past midnight–The Bomb Maker is Thomas Perry's biggest, most unstoppable thriller yet.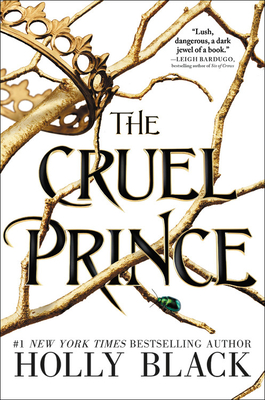 The Cruel Prince
by Holly Black:
Holly Black, queen of the fey, is back with a new YA novel, The Cruel Prince, and we couldn't be more excited. The High Court of Faerie is a dark and treacherous place, the sparks of civil war threatening to tear all of Faerie apart. Jude wants nothing more than to truly belong in the beautiful place, but to win a place at Court entails palace intrigue, deceptions, and defiance of the wickedest, cruelest son of the High King. Don't miss Holly Black's latest!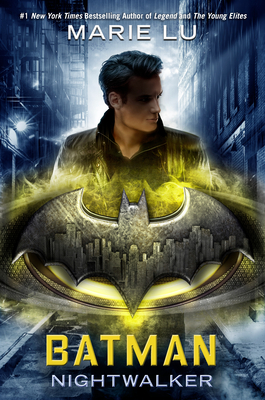 Batman: Nightwalker
by Marie Lu:
You've Seen Leigh Bardugo's Wonder Woman Warbringer, now it's time to tackle The Dark Knight himself, and who better do so than bookseller favorite Marie Lu?! Before he was Batman, he was Bruce Wayne. A reckless boy willing to break the rules for a girl who may be his worst enemy. In Batman: Nightwalker, a compulsive act gets Bruce Wayne sentenced to community service in Arkham Asylum–but once there, he has access to Madeleine Wallace, a young inmate who may have information on the Nightwalkers, a gang of high tech criminals terrorizing Gotham's elite. But is she helping him, or just getting what she needs to bring Gotham to its knees?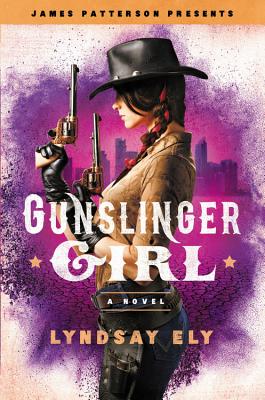 by Lyndsay Ely:
Texas is at the heart of so many Wild West stories, which is why this debut YA novel from Lyndsay Ely (bringing you the fastest gun of tomorrow's west) has us so excited! After a second civil war fractures the United States into a dangerous broken land, the West is once again wild! Seventeen-year-old Serendipity "Pity" Jones inherited two things from her mother: a pair of six shooters and perfect aim. She's been offered a life of fame and fortune in Cessation, a glittering city where lawlessness is a way of life. But the price she pays for her freedom may be too great…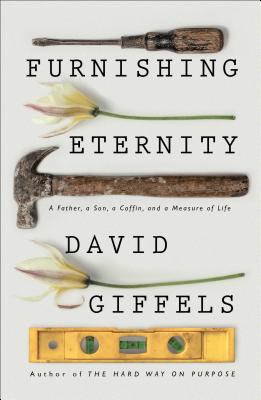 Furnishing Eternity
by David Giffels:
David Giffels' Furnishing Eternity is a vibrant, heartfelt memoir about confronting mortality, surviving loss, finding resilience in one's Midwest roots and seeking a father's wisdom through an unusual woodworking project—constructing his own coffin. After the loss of his mother, and shortly after, his best friend, Giffels found himself faced with the weight of mortality. Working together with his father to construct his own coffin was a pursuit that grew into a meditation on grief and optimism, a quest for enlightenment, and a way to cherish time with an aging parent.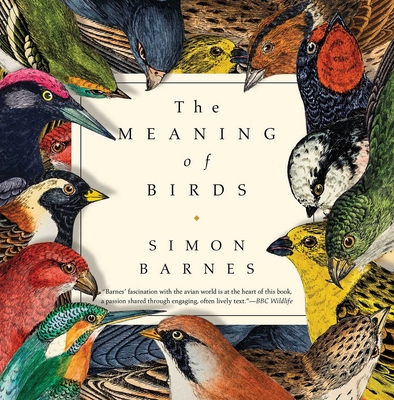 The Meaning of Birds
by Simon Barnes:
We just love it when beautiful books come out! This gorgeously illustrated book is an examination of the lives of birds and their ability to help us understand the world we all live in. Simon Barnes explores both the intrinsic wonder of what it is to be a bird and offers an eloquent and informative celebration of our feathered friends!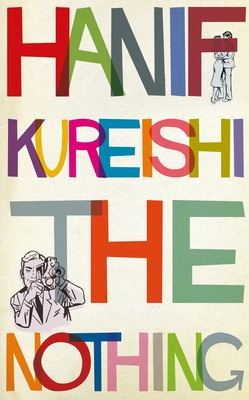 The Nothing
by Hanif Kureshi:
Waldo, a fêted filmmaker, is confined by old age and ill health to his London apartment. Frail and frustrated, he is cared for by his lovely younger wife, Zee. But when he suspects that Zee is beginning an affair with Eddie, "more than an acquaintance and less than a friend for over thirty years," Waldo is pressed to action: determined to expose the couple, he sets himself first to prove his suspicions correct, and then to enact his revenge. Written with characteristic black humor and with an acute eye for detail, this eagerly awaited novella will leave readers dazzled once again by a brilliant mind at work.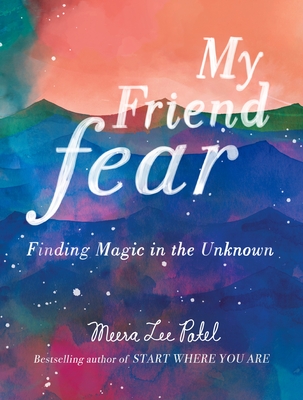 by Meera Lee Patel:
Another beautiful book out today, from the author of the journal Start Where You Are comes a enchanting dive into self-help, phobias, and overcoming. A mix of personal reflections from Meera Lee Patel, inspirational quotes, questions for reflection, and breathtaking watercolor visuals, My Friend Fear asserts that having big fear is an opportunity to make big changes, to discover the remarkable potential inside ourselves.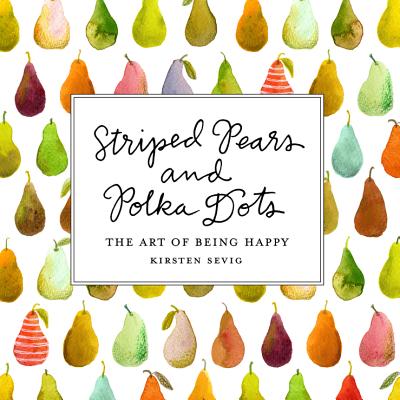 Striped Pears and Polka Dots
by Kirsten Sevig:
One of Instagram's favorite authors, Kirsten Sevig's book of art is finally out today and it is magical! She paints rainbow-colored rooftops, striped pears, birds in hats, teacups, cats, and more—all drawn to bring joy to anyone who views them. When the weather is rainy and gray, Sevig paints herself some sunshine. When she feels sad, she paints something colorful to cheer herself up; when anxious, something soothing and repetitive; when overwhelmed, she makes a series of small decisions about what to put on the page and begins to feel empowered. This collection of her art is a pure joy!