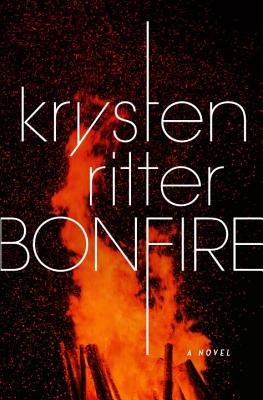 Bonfire
by Krysten Ritter:
We couldn't be more excited that Krysten Ritter's debut novel is out today, since we have an author event with the Jessica Jones and Don't Trust the B**** in Apartment 23 actress next week! Her novel comes highly recommended by our booksellers. Hanna says, "Once this story takes off, you're in for a wild ride! Small town drama, plus corporate corruption leads to something far more sinister in the town of Barrens, Indiana, and Abby Williams will get to the bottom of it. I definitely recommend to anyone looking for a good thriller." The event is a signing only, happening Sunday, Nov. 12 @ 2PM and you'll need a voucher to be there!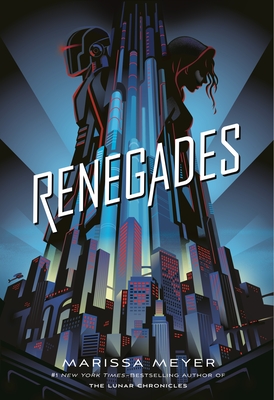 Renegades
by Marissa Meyer:
We love Marissa Meyer here at BookPeople – in fact, she'll be joining us for the third time next week to celebrate Renegades, the first book in her new YA novel series, with a speaking and signing party including a COSTUME CONTEST! More details here. Renegades tells the story of a syndicate of teenage prodigies – humans with extraordinary abilities – who emerged from the ruins of a crumbled society and established peace and order where chaos reigned. BookPeople's Art Director, Tomoko, says, "I love all the crazy cool superpowers and their real world-applications – like the one whose body turns into a cloud of butterflies and is an awesome scout, or the one who can crystallize her blood into a gemstone and excels at hand-to-hand combat – though, as an artist, my personal favorite has to be Sketch, who can bring his drawings to life."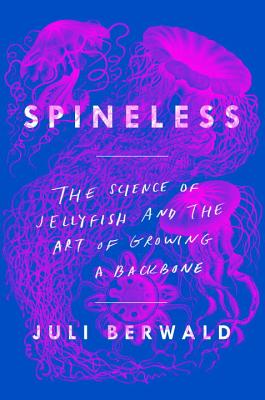 Spineless
by Juli Berwald:
We're so excited that local author Juli Berwald's book Spineless is out today! If you saw her speak at Texas Book Festival, you'll know why jellyfish are so important to our knowledge and care of the ocean –but if you missed her panel, don't fret! She'll be joining us this week for a speaking and signing! Details here. Our holiday catalog is out and you might have noticed that Spineless is one of our favorite books of the year. Who can resist that gorgeous cover? Amber highly recommends Spineless, saying, "Something about Juli Berwald's fascination with the bizarre but ethereal jellyfish is contagious. I would never have guessed that reading about stinging medusas would reaffirm my love of science and demand acknowledgment of my responsibility to the planet, but this author has me inspired!"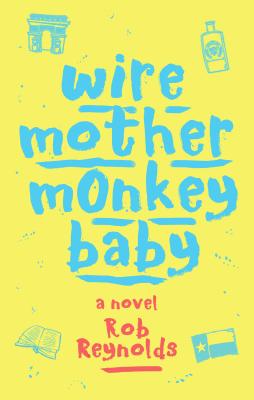 Wire Mother Monkey Baby
by Rob Reynolds:
Austin author Rob Reynolds' debut novel, Wire Mother Monkey Baby, is a funny, satirical look at tech-savvy Millennials set in our very own weird city. When Clayton Draper moves into The Complex, a residential development in Austin, TX sponsored by Kool Kola, in search of meaningful connection, he instead comes face-to-face with very contemporary modes of self-absorption and a rampant materialism he can't resist. Don't miss our book tour launch party for this local author, Nov. 27 @ 7PM!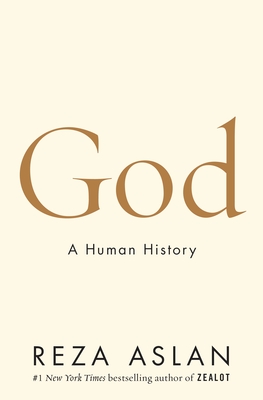 by Reza Aslan:
In God: A Human History, Reza Aslan, bestselling author of Zealot, explores humanity's quest to make sense of the divine, and sounds a call to embrace a deeper, more expansive understanding of God. In Zealot, Reza Aslan replaced the well-worn portrayal of Jesus of Nazareth with a startling new image of the man in all his contradictions. In his new book, Aslan takes on a subject even more immense, God, writ large. We're hosting an event with Aslan at the First United Methodist Church Dec. 5 @ 7PM. See you there?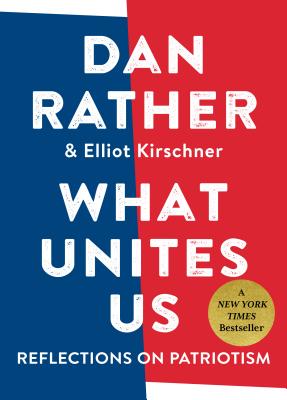 by Dan Rather & Elliot Kirschner:
Dan Rather was given the 2017 Texas Writer's Award on Saturday at Texas Book Festival in recognition of his outstanding contributions to Texas Literature. Today we're celebrating the pub day of his book What Unites Us, his reflection on what it means to be an American in this moment of crisis over our national identity. Looking at the freedoms that define us, from the vote to the press; the values that have transformed us, from empathy to inclusion to service; the institutions that sustain us, such as public education; and the traits that helped form our young country, such as the audacity to take on daunting challenges in science and medicine, Rather brings to bear his decades of experience on the frontlines of the world's biggest stories.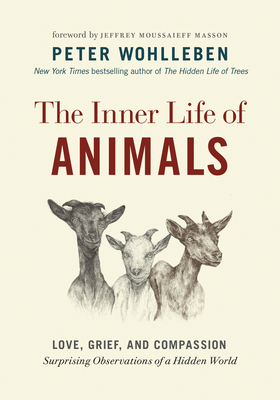 by Peter Wohlleben:
From the author of The Hidden Life of Trees comes a new book chronicling the lives of those who can't speak for themselves: animals, both domesticated and wild. Horses feel shame, deer grieve, and goats discipline their kids. Ravens call their friends by name, rats regret bad choices, and butterflies choose the very best places for their children to grow up. The Inner Lives of Animals weaves Peter Wohlleben's personal experiences in forests and fields with the latest scientific research into how animals interact.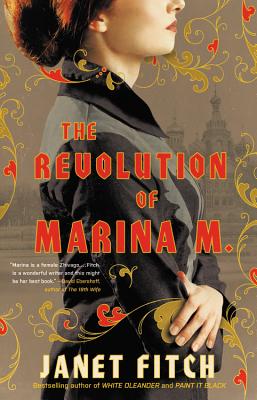 by Janet Fitch:
From the bestselling author of White Oleander, The Revolution of Marina M. is Janet Fitch's first novel in 10 years! Top notch historical fiction, this book is a sweeping saga of the Russian Revolution as seen through the eyes of one young woman: Marina Makarova, a young woman of privilege who aches to break free of the constraints of her genteel life, a life about to be violently upended by the vast forces of history. Swept up in these tides, Marina will join the marches for workers' rights, fall in love with a radical young poet, and betray everything she holds dear, before being betrayed in turn. Don't miss the latest from this incredible author!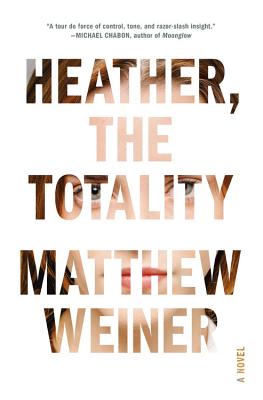 Heather, The Totality
by Matthew Weiner:
Matthew Weiner's debut novel is the sort that you tell your friends about, then they read it and tell their friends, and so on. Creator of Mad Men, and writer/producer on The Sopranos, Weiner brings his considerable skill to the written page in a slim domestic thriller our staff can't stop talking about. Floor Manager and film aficionado Gregory says, "Matthew Weiner's debut novel is a brutally honest portrait of insecurity in an affluent American family … I ripped through these pages with ferocity as the novel's anxiety percolates to its dark finale." The staff reviews kept rolling in. Events Coordinator, Lindsey, couldn't put it down, because it has "a strong, gripping arc and did a wonderful job of offering an internal exploration of an overbearing parent, struggling with his obsessiveness."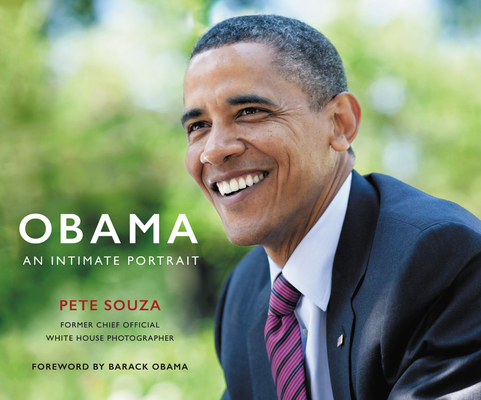 Obama: An Intimate Portrait
by Pete Souza:
From the insanely skilled photographer Pete Souza comes a collection of over 300 images and accompanying stories, capturing stunning behind-the scenes moments of President Obama's time in office. We know you miss him too – need we say more?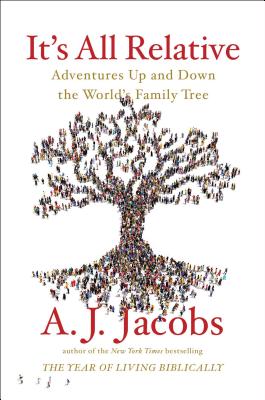 It's All Relative
by A.J. Jacobs:
From the best-selling author of The Year of Living Biblically comes a brand new work of exploration. Jacobs upends, in ways both meaningful and hilarious, our understanding of genetics and genealogy, tradition and tribalism, identity and connection. After receiving the email, "You don't know me, but I'm your eighth cousin. And we have over 80,000 relatives of yours in our database," Jacobs began wondering who all these people could be … and so began a three-year adventure to help build the biggest family tree in history. It's All Relative is a fascinating look at the bonds that connect us all.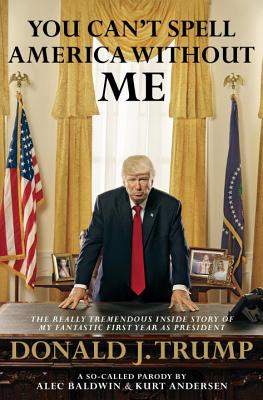 You Can't Spell America Without Me
by Donald J. Trump:
Out today, You Can't Spell America Without Me is Donald Trump's presidential "memoir," as recorded by two world-renowned Trump scholars, and experts on greatness generally: Alec Baldwin and Kurt Andersen. Until Donald Trump publishes his account of his entire four or eight or one-and-a-half years in the White House, the definitive chronicle will be this hilarious new release.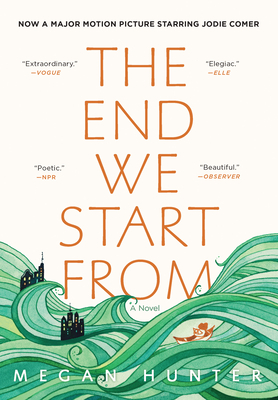 The End We Start From
by Megan Hunter:
As London is submerged below floodwaters, a woman gives birth to her first child, Z. Days later, she and her baby are forced to leave their home in search of safety. They head north through a newly dangerous country seeking refuge from place to place. The story traces fear and wonder as the baby grows, thriving and content against all odds. Powerful, spare, extraordinary, The End We Start From has resonated deeply with several of our booksellers. Consuelo, says, "This book devastated me, in that beautiful way only a great book can. Hunter writes with such raw physicality and truth … with the sparest of prose, each word and sentence on the page intended for maximum impact."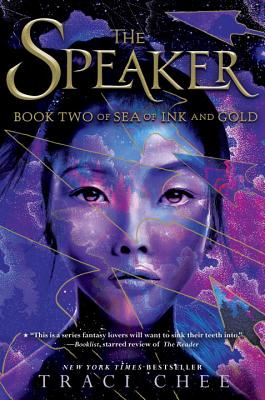 The Speaker
by Traci Chee:
The Reader by Traci Chee was one of our favorite books of last year – the sequel is finally here and the story of Sefia, Archer, and the Mysterious Book continues in this gorgeous second novel: The Speaker. The pair are on the run again, but the past holds answers to the present and it's up to Sefia and Archer to figure out how to prevent a war pitting kingdom against kingdom.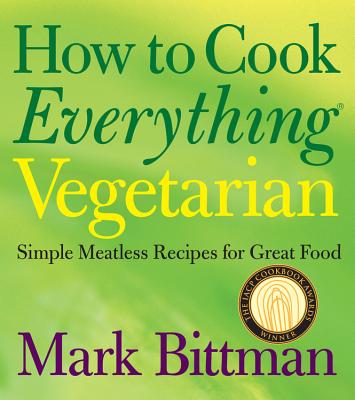 How To Cook Everything Vegetarian
by Mark Bittman:
Ten years ago, this breakthrough cookbook made vegetarian cooking accessible to everyone. Today, the issues surrounding a plant-based diet – health, sustainability, and ethics – continue to resonate with more and more Americans, whether or not they're fully vegetarian. This new edition has been completely reviewed and revised to stay relevant to today's cooks: New recipes include more vegan options and there's a brand-new chapter on smoothies, teas, and more.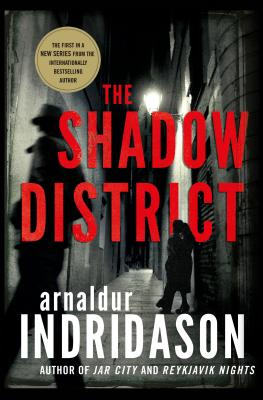 by Arnaldur Indridason:
First floor inventory manager Raul is a huge fan of Arnaldur Indridason and describes his new book The Shadow District, as follows: "During World War II, Iceland became a staging ground for supplies to the allies which brought British and American soldiers to the country for the first time. When a young woman is found murdered behind the National Theater, a military policeman and a member of the fledgling Reykjavik CID begin an investigation. In the present, an elderly pensioner is found murdered in his home, and a retired CID officer is asked to investigate the circumstances. Only a writer of such talent and verve as Indridason can weave such a mesmerizing tale that incorporates not only historical facts, cultural diversity, and mythological details, but also political influence and power. As the story progresses, one finds that the two murders are related in an unexpected way and, in the best tradition of police procedurals, Indridason leads the reader with clues. A wonderful book that introduces a new series by a beloved author."