by Cathy Maxwell
Yes, we are talking Paranormal Romance. Vampires, other worldly creatures, and humans discover what they have in common, and it's usually a mix of humor, passion, and awareness which is exactly the way I like my books.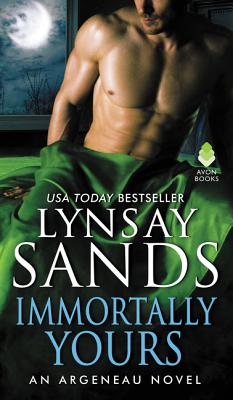 Lynsay Sands has another installment of her Argeneau series out this month. IMMORTALLY YOURS is a great tale of vampires and retribution. Sands is noted for a fun, fast paced read. She combines vampire lore with modern flare and it always comes out a winner.
Beth is a vampire Rogue Hunter and she is a damn good one. Life is just fine until her one hundred and twenty-five-year-old crush shows up. Scotty was once Laird of his clan before his vampire days. He's convinced Beth is his life mate—if he can keep her alive from those bent on destroying her. Of course, Beth feels she doesn't need help and off they go.
There's romance, suspense, action, and sex. How is that for scaring away boredom?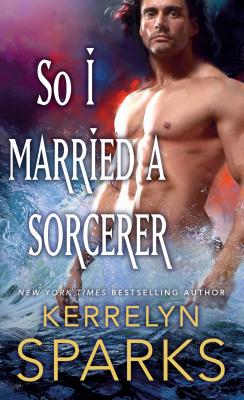 Houstonian Kerrelyn Sparks hits all the high notes with SO I MARRIED A SORCERER. The world inside Sparks's head must be a zany place. She is known for quick, smart humor and she pulls out all stops here. She wraps up romance with pirates, a dragon, misunderstandings, and nuns. It works.
Also, check out Sparks's vampire and shape shifter series. She claims her only rule of thumb is that characters must have the same number of legs during sex. See what I mean? Paranormal fans will adore her.
By the way, Sparks will be one of the readers of the Heart of ATX—A Romance Reading Salon on Friday October 27 at 7:30 pm. She will be joined by Austin writers Cheryl Etchison and Sherry Thomas. Admission is free although a $5 donation to Austin Pets Alive and other animal charities will be requested at the door. It will be a great celebration of these books we love to read. For more information and to reserve your seat (because seating is limited and they are already halfway sold out), visit https://www.eventbrite.com/e/heart-of-atx-a-romance-reading-salon-tickets-38185740578
New and Noteworthy—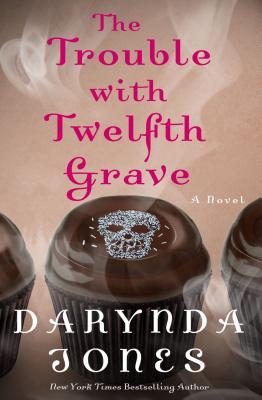 Grim Reaper Charley Davidson will be back October 31st with THE TROUBLE WITH THE TWELFTH GRAVE. If you love paranormal and sass or wish there were more heroines like Sookie Stackhouse, then let me introduce you to writer Daryanda Jones's fabulous series. My advice—pick up FIRST GRAVE TO THE RIGHT and enjoy.
Austin's New Central Library is forming a Romance Book Club. The first meeting will be November 14. For more information see https://www.facebook.com/events/292851244532808/
The Lamar Book People will host Old School Romance Book Club Austin Sunday, October 15th at 3:30 pm. The discussion will center around Time Travel. We are reading MUST LOVE CHAIN MAIL by Angela Quarles and THE ROSE GARDEN by Susanna Kearsley. Please, come check us out. We are a friendly group of booklovers.