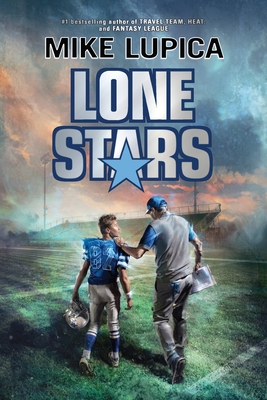 Lonestars
Mike Lupica
A young wide receiver, a professional football hero battling the effects of post-concussion syndrome, and the Dallas Cowboys converge in this new sports novel by bestselling author Mike Lupica. Clay is a dream football player, but when his hero Coach Walker begins experiencing the side effects of concussive damage from his career with the Cowboys, the same season he's to be honored on that big center star, Clay is determined to help him get there. Mike Lupica will be here to celebrate his latest book next Tuesday! Join us September 19th at 6:30 PM for a sports-filled evening with Lupica!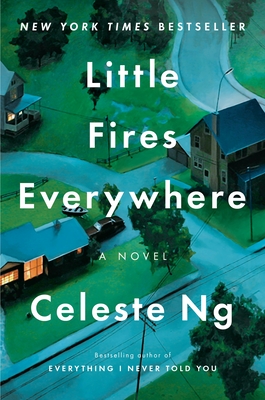 Little Fires Everywhere
Celeste Ng
The latest Celeste Ng book starts with a house on fire and only gets better from there! Bookseller Uriel says "Ng's second novel seems to be everything at once: a suburban drama, a meditation on motherhood, Gen Y's coming of age; all while touching on issues of class and race. Every page of Little Fires Everywhere dazzles!" while our marketing director Abby calls it "a great look at family, motherhood, and growing up. It'll make you remember what it's like to be a teenager, with all the pain and uncertainty that entails". Celeste Ng will be in conversation with Kirkus Reviews' very own Clay Smith, here at BookPeople on September 26th at 7PM.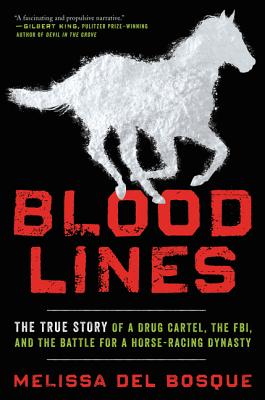 Bloodlines
Melissa del Bosque
Bloodlines is award-winning journalist and Austin author Melissa del Bosque's take on the riveting and suspenseful account of two young FBI agents in a pursuit of a drug cartel's most fearsome leader, Miguel Treviño. With extensive access to investigative evidence and in-depth interviews with key players, del Bosque turns more than three years of research and her decades of reporting on Mexico and the border into a gripping narrative about greed and corruption. Join us for what is sure to be a fascinating event with Melissa del Bosque next Monday, September 18th at 7PM!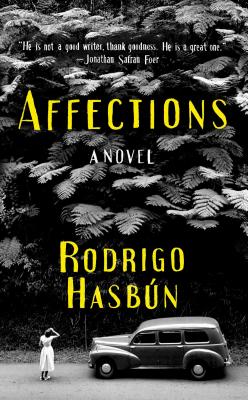 Affections
Rodrigo Hasbún
Rodrigo Hasbún is a Bolivian novelist living and working in Texas–his novel Affections has been translated into English and it's finally out today! Affections is a haunting and masterfully layered tale of how a family's voyage of discovery ends up eroding the affections that once held it together. Our booksellers highly recommend this deep and disturbing tale–manager Gregory was blown away by it and says "Hasbun has handed us a marvel of a family drama and an engrossing political thriller. A story that, although is set nearly fifty years ago, reverberates emphatically." while our kids events coordinator Eugenia–who read the novel in the original Spanis–says "Hasbún es un escritor tremendamente talentoso. Su lenguaje es sencillo, bello y sus personajes contienen detalles que los convierten en seres reales y complejos– de aquellos detalles que, como lector, se graban en los rincones obscuros de tu mente." Don't miss Rodrigo Hasbún, in conversation with UT lecturer Sean Manning, here at BookPeople THIS FRIDAY, September 15th at 7PM.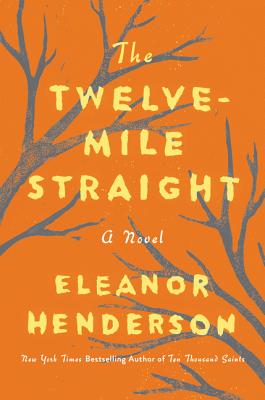 Eleanor Henderson
From the author of 10,000 SAINTS comes an extraordinary and morally urgent Southern epic novel set in rural Georgia during the years of the Depression and Prohibition. In a house full of secrets, two babies-one light-skinned, the other dark-are born. As startling revelations mount, a web of lies begins to collapse around the family, destabilizing their precarious world and forcing all to reckon with the painful truth.Tackling themes of racialized violence, social division, and financial crisis, The Twelve-Mile Straight is a startlingly timely, emotionally resonant, and magnificent tour de force. We are thrilled to host Eleanor Henderson September 22nd at 7PM–join us!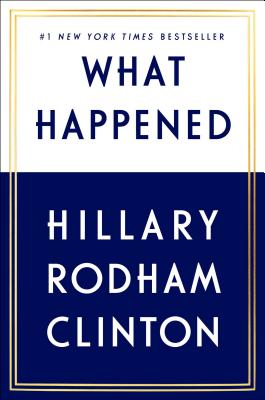 What Happened
Hillary Rodham Clinton
For the first time, Hillary Rodham Clinton reveals what she was thinking and feeling during one of the most controversial and unpredictable presidential elections in history. Now free from the constraints of running, Hillary takes you inside the intense personal experience of becoming the first woman nominated for president by a major party in an election marked by rage, sexism, exhilarating highs and infuriating lows, stranger-than-fiction twists, Russian interference, and an opponent who broke all the rules. This is her most personal memoir yet. We couldn't be more thrilled that Secretary Clinton is coming to sign at BookPeople November 17th at 12PM! Tickets are sold out, but we will have copies of the book for sale in the store!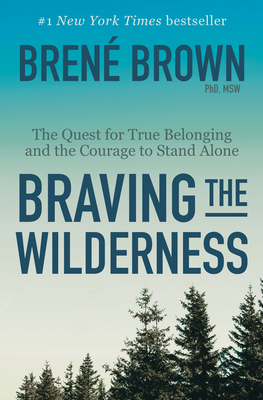 Braving the Wilderness
Brene' Brown
From the highly acclaimed author of Rising Strong and Daring Greatly comes a timely and important new book that challenges everything we think we know about cultivating true belonging in our communities, organizations and culture. In Braving the Wilderness, Brené Brown redefines what it means to truly belong in an age of increased polarization and argues that what we're experiencing today is a spiritual crisis of disconnection. In a culture that's rife with perfectionism and pleasing, and with the erosion of civility, it's easy to stay quiet, hide in our ideological bunkers, or fit in rather than show up as our true selves and brave the wilderness of uncertainty and criticism–but the wilderness is where we truly belong, and the most sacred place we could ever stand. BookPeople is thrilled to be hosting an event with Brené Brown at the Riverbend Center September 19th at 7PM–the event is completely sold out, but you can still reap Brown's wisdom from Braving the Wilderness, on our shelves now!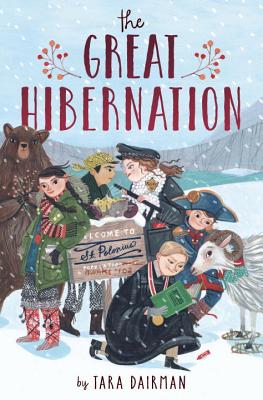 The Great Hibernation
Tara Dairman
The most important tradition in tiny St. Polonius is the annual Tasting of the Sacred Bear Liver. Each citizen over twelve must eat one bite of liver to prevent the recurrence of the Great Hibernation, when the town founders fell asleep for months. This year is Jean's first time tasting the Liver…and it doesn't go well. When all the adults fall into a deep sleep they can't be awakened from and the kids take over the town, Jean begins to suspect that perhaps this Hibernation wasn't accidental at all. We're super excited that Tara Dairman is coming to BookPeople on October 8th along with Christina Soontornvat and Jeannie Mobley–join us at 2PM for an awesome kid lit event!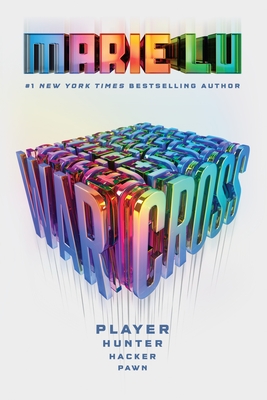 Warcross
Marie Lu
Marie Lu, author-crush of the ages and keynote speaker at this year's TTBF, has a brand new book out today that we've been anticipating for months(drool over that beautiful cover)! Warcross is an incredible new storyline from the author who gave us Legend and The Young Elites series, set in a foreseeable future in which a virtual reality game has become a way of life. When a young hacker accidentally glitches herself into the International Warcross Championship while tracking down illegal gamblers, she gets a call from the game's creator requesting her services as a security advisor. Fame, fortune, and glory awaits, but what happens when her investigation uncovers something that threatens the entire Warcross empire? Needless to say, we're hooked. We can't wait to see Marie Lu at TTBF October 7th at St Edward's University!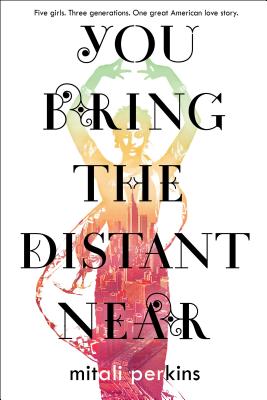 You Bring the Distant Near
Mitali Perkins
In her beautiful new book, Mitali Perkins illuminates the immigrant experience for one family with humor and heart. Told in alternating teen voices across three generations, You Bring the Distant Near explores sisterhood, first loves, friendship, and the inheritance of culture—for better or worse. Here is a sweeping story of five women at once intimately relatable and yet entirely new. Don't miss Mitali Perkins at this year's TTBF, October 7th at St Edwards University!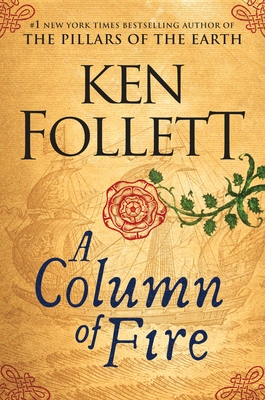 A Column of Fire
Ken Follett
In 1558, the ancient stones of Kingsbridge Cathedral look down on a city torn apart by religious conflict. As power in England shifts precariously between Catholics and Protestants, royalty and commoners clash, testing friendship, loyalty, and love..Set during one of the most turbulent and revolutionary times in history, A Column of Fire is one of Follett's most exciting and ambitious works yet. It will delight longtime fans of the Kingsbridge series and is the perfect introduction for readers new to Ken Follett.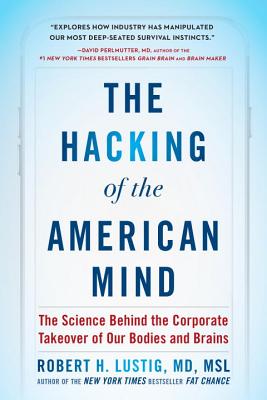 The Hacking of the American Mind
Robert H. Lustig, MD, MSL
While researching the toxic impact of sugar on our health for Fat Chance, Robert Lustig made a discovery that reaches even beyond the politics of food. Our seemingly "innocent" addictions are instead biochemical, manipulated by neuromarketing and they are damaging our brains and bodies. If we can't put down our sodas or our phones, it's because Big Business is deliberately manipulating our behaviors to keep us hooked—to our detriment, and to their profit. In The Hacking of the American Mind, Lustig reveals the science that drives these cycles of desire and consumption, points his finger at the corporations who create them and the government actors who facilitate, and offers solutions to defend ourselves and to pursue our own happiness, even in the face of overwhelming opposition!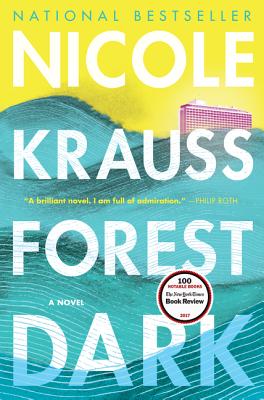 Forest Dark
Nicole Krauss
It's been 7 years since Nicole Krauss' last book, The Great House, was a finalist for the National Book Award–finally she's back with a mesmerizing new novel about metamorphosis and self-realization. Two years from his seventieth birthday, Jules Epstein is giving away his possessions and travelling to Tel Aviv–death, divorce, and retirement has driven him to search for something else, something that takes him to a film project about the life of King David being shot in the desert. Simultaneously, a young novelist suffering from writer's block returns to Tel Aviv, hoping to unlock her reality, and is drawn into a mystery that will unmistakably alter her life. These two disparate individuals' transcendental search leads them to the same Israeli desert, in a novel full of profoundly vivid life.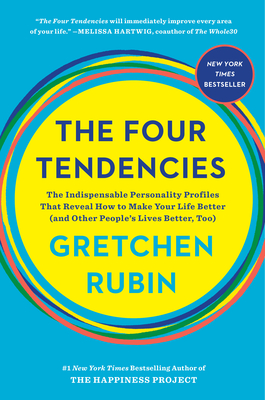 Gretchen Rubin
"How do I respond to expectations?" Seemingly dry, this question is at the heart of bestselling author Gretchen Rubin's research, the answer to which can bring about explosive self-knowledge. Based on their answer, Rubin discovered that most people fall into one of four "tendencies" which shape every aspect of our behaviour. Using the framework laid out in her book, The Four Tendencies allows one to make better decisions, meet deadlines, suffer less stress, and engage more effectively. Fascinating and insightful, with hilarious examples, Rubin's new book can make it so much easier to succeed by helping you discover what works for you.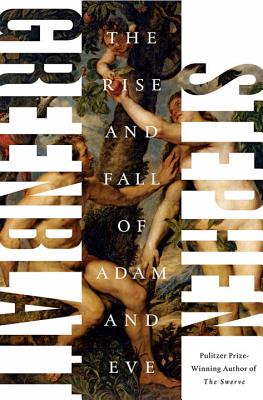 The Rise and Fall of Adam and Eve
Stephen Greenblatt
Pulitzer Prize and National Book Award winner Stephen Greenblatt has a new book out today, tracking the origin of our obsession with the story of Adam and Eve. Tracing the story's origins back into humanity's deep past, Professor Greenblatt shows that starting as mythical, Adam & Eve became literal, and then real, as they were transformed by Augustine. Greenblatt uncovers the tremendous theological, artistic, and cultural investment over centuries that made these fictional figures so profoundly resonant, and delves into what they can offer us still, as a model of humanity and the problems that have gripped the human species for so long. Don't miss The Rise and Fall of Adam and Eve.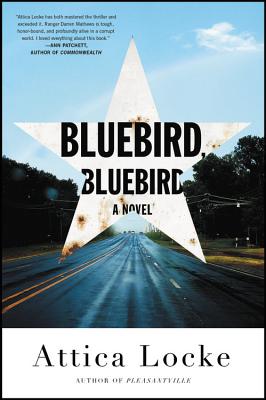 Attica Locke
Bluebird, Bluebird is a new bookseller favorite from Attica Locke, freshly returned to the literary world from her work on Fox's Empire! The new novel follows Texas Ranger Darren Mathews, who finds himself the target of an Aryan Brotherhood when he tries to solve a murder in an East Texas town involving a black lawyer and a white waitress. Mystery expert Molly is so excited about this latest rural noir from Locke, and says "At last, a new Attica Locke book is out, and this one has exceeded my highest expectations! Believable, timely, and full of outrage – the perfect East Texas crime novel!" TBF just announced that Attica Locke will be attending their 2017 First Edition Literary Gala! You won't want to miss this spectacular event–visit texasbookfestival.org for more information, all the proceeds go to support the festival.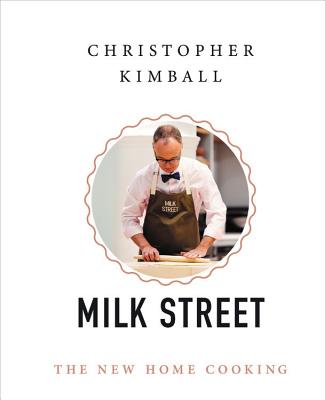 Christopher Kimball
From on of the greatest home cooks of all time comes a new cookbook, connected to the public television show, Milk Street. Christopher Kimball presents over 125 new recipes that are easy, bold, and delicious. With gorgeously shot, full-color pictures of the food that are made with easy to find ingredients and tools, is it any wonder this new cookbook is a bookseller favorite? Jason and Mat love it–Jason calls it "a revelation…a treatise on food and its ability to connect people to a common good and common goals." while Mat waxes poetic " It isn't hyperbolic to say that MILK STREET has already supplanted such giants as JOY OF COOKING and MASTERING THE ART OF FRENCH COOKING, for nothing else than its ease of use and its eschewing of myopia. This is a cookbook that chef's everywhere will hate not having written themselves."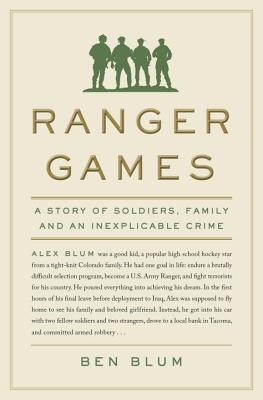 Ben Blum
Alex Blum was a good, all-American kid whose lifelong dream was to become a US Army Ranger–in the final hours before his deployment, Alex, two soldier buddies, and two strangers robbed a bank at gunpoint in Tacoma, shattering the legend and the family. His cousin, and Ben Blum doggedly pursued the truth to uncover the answer to "why?" Compelling and novelistic, this nonfiction recounting comes highly recommended by first floor inventory manager Raul. He calls Ranger Games " A really important book that documents how easily lies can disrupt and corrupt the familial connections we often take for granted. Illuminating and insightful."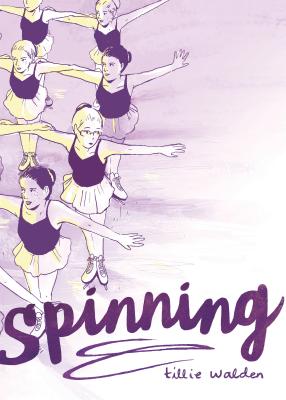 Tillie Walden
Austin author Tillie Walden reveals her coming of age and coming out story in a beautiful new nonfiction graphic novel revolving around figure skating that all our booksellers are buzzing about! Bookseller Maya is an artist too and loves Walden's gorgeous and reflective storytelling, she says "Spinning is a quiet, thoughtful, and powerful story of adolescence, identity, and expectation. Tillie Walden beautifully recollects the tale of her childhood in art so gentle it feels like a whisper."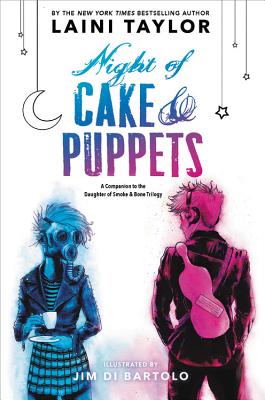 Laini Taylor
From Laini Taylor comes a brand new standalone story set in the world of the Daughter of Smoke and Bone series, of a night only previously hinted at. Night of Cake and Puppets is the fantastical first date of fan favorites Zuzana and Mik. Violin Boy is not going to know what hit him. Don't miss the gorgeous gift edition (illustrated by Jim di Bartolo!), out today!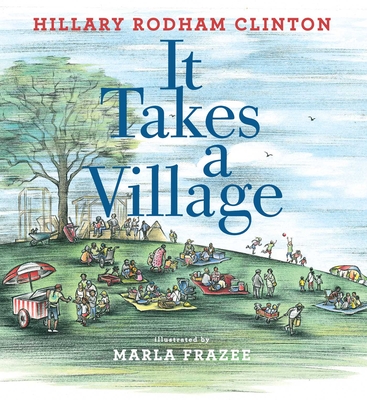 It Takes a Village
Hillary Rodham Clinton
Secretary of State and Democratic Presidential nominee Hillary Rodham Clinton has written her first book for young readers! It Takes a Village tells the heartwarming and universal story of a diverse community coming together to make a difference. All kinds of people working together, playing together, and living together in harmony makes a better village and many villages coming together can make a better world. Together we can build a better life for one another. Together we can change our world! Illustrated by two-time Caldecott honoree Marla Frazee, this new picture book is gorgeous and one to treasure!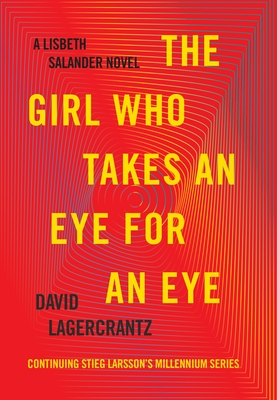 The Girl Who Takes an Eye for an Eye
David Lagercrantz
The latest Lisbeth Salander novel is here, and signed by the new author David Lagercrantz. Lisbeth Salander, hacker extraordinaire and volatile justice seeker is on the hunt to uncover the remnants of her traumatic childhood. Now, with the help of journalist Mikael Blomkvist, maybe Lisbeth can finally tap into her past in this thrilling full-tilt novel that takes on some of the most insidious problems facing the world at this very moment.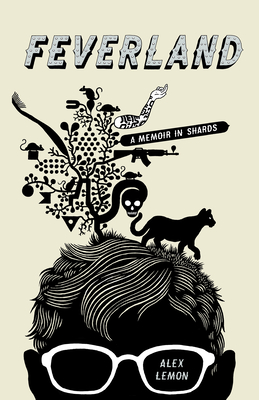 Feverland
Alex Lemon
Local writer Alex Lemon has returned to non-fiction with Feverland, an experimental autobiographical exploration of living with, and living through, trauma. Literary and beautiful, harrowing and hopeful…Feverland is a fragmented exploration of what it means to be a man in the tumult of twenty-first-century America, and how we live with the beauties and horrors of our pasts. Events Coordinator Lindsey says: "Feverland could not be more appropriately titled—Feverland reads like a fever dream. Whimsical and chaotic, it is poetry-in-motion, a swift-moving train that crushes you with its heaviness." Come celebrate Alex Lemon's new memoir FEVERLAND with us this Saturday, September 16th at 5PM!