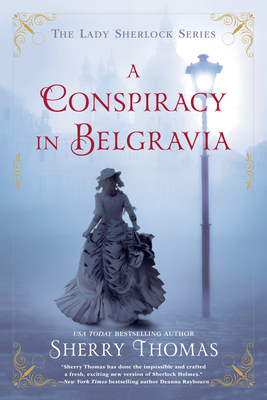 A Conspiracy in Belgravia
Sherry Thomas
In A Study in the Scarlet Woman, Sherry Thomas crafted an amazing new Sherlock, beautifully fleshed out with her thorough research of Victorian England and historical expertise. Charlotte Holmes has been outcast by society, and, in fending for herself, has taken on the mantle of Consulting Detective Sherlock Holmes, solving case after case under an assumed (man's) name. Now Lady Holmes returns in Conspiracy in Belgravia when she, as Sherlock, is tasked to find a missing man. Mystery expert Molly O is a big fan–in her review on the MysteryPeople blog, she says "I've seen some fine contributions to the Sherlockian oevre over the past few years of working at the bookstore. In sheer authenticity and charm, however, nothing matches Sherry Thomas' Lady Sherlock series." We're so excited to host Sherry Thomas for the latest in her Lady Holmes series, TONIGHT at 7PM!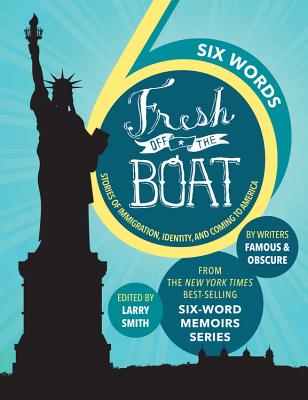 Six Words Fresh Off The Boat
Edited by Larry Smith
The latest Six Word Memoirs book is out! Combining the hit sensation of Six Word Memoirs with the hit tv show Fresh Off The Boat, Six Words Fresh Off the Boat captures hundreds of takes on the immigration experience, from every-day people to world-famous celebrities like Aziz Ansari, Chimimanda Ngozi Adichie, George Takei, and so many more! We're thrilled to host editor and creator of the Six Word Memoir movement Larry Smith here at Bookpeople this Sunday, September 9th at 6 PM. It's sure to be an entertaining and inspirational evening–we'll see you there!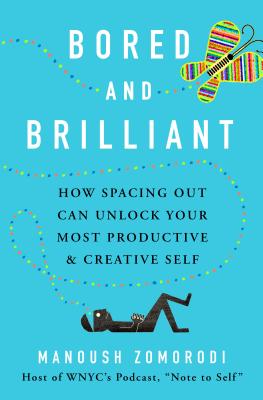 Bored and Brilliant
Manoush Zomorodi
In her debut self-help book Bored and Brilliant, "Note to Self" host Manoush Zomorodi gives readers permission to unplug from their devices, get bored, and tap into a greater storehouse of creativity. With interviews from scientists, famous artists, and even regular people, Zomorodi's research explains how "doing nothing" is important to productivity! Even better, Zomorodi will be here at BookPeople next Monday, September 11th at 7PM to help us learn how to unplug just a little.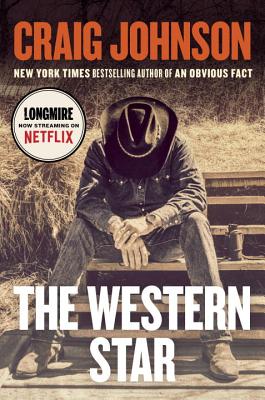 The Western Star
Craig Johnson
13th in the Longmire series (the basis for the Netflix Longmire show), The Western Star is Craig Johnson's Wyoming law enforcement mystery. Inspired by and incorporating Agatha Christie's popular Murder on the Orient Express, The Western Star collides past with present and a culprit search with motive-driven mystery. Master of MysteryPeople Scott is a big fan, he says "… a who-dunnit that takes place on a train in the 70s and a whydunnit in the present dovetails into a shocking conclusion that few will see coming. Further evidence why Craig Johnson is one of the best." Johnson will be here at BookPeople next Tuesday, Sept. 12th to speak and sign The Western Star--you don't want to miss this!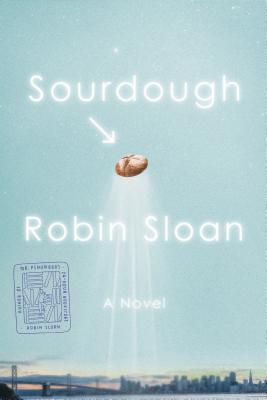 Sourdough
Robin Sloan
Robin Sloan's debut, Mr. Penumbra's 24 Hour Bookstore, of course endeared him to all of us booksellers…but his new book Sourdough is a particular favorite of Kids Events coordinator Eugenia! She says "Books and food are my two absolute favorite things, so I'm convinced Robin Sloan and I are meant to be best friends. Sloan explores San Francisco's food culture in this fun and charming mystery–wonderful, smart writing with just enough vivid food descriptions to make your mouth water. Seriously. Make sure you have bread at home." Edible Austin is teaming up with us and making that possible by bringing in Easy Tiger and St Arnold Brewing Company to help us celebrate Robin Sloan and Sourdough on September 14th at 7PM. See you there!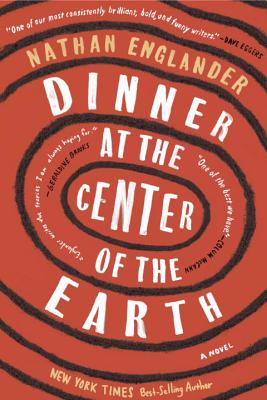 Dinner at the Center of the Earth
Nathan Englander
Uriel is in the middle of this new book by one of the most celebrated voices in contemporary fiction! Nathan Englander's Dinner at the Center of the Earth is out today! There is a prisoner, hidden in a location known to only one man, and this is the story of the relationship between this prisoner and his guard (though, who is the prisoner here, really?)–a dramatic exploration of the moral ambiguities on both sides of a war. The book is already generating so much buzz–it's possibly Englander's best work yet! Don't miss our event with Nathan Englander, speaking and signing Sunday, September 17th at 5PM–buy the book to get your signing line ticket!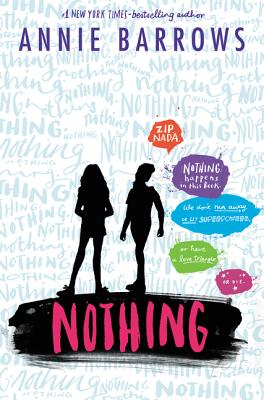 Nothing
Annie Barrows
Funny and irreverent, Annie Barrows's YA debut Nothing tells the story of Charlotte and Frankie, two high school students and best friends who don't have magical powers, fight aliens, crash their cars, get pierced, or discover they are royal. They just go to school. And live at home. With their parents. Nothing happens to them, and to prove it, Charlotte is going to write down everything that happens sophomore year. But maybe, being fifteen won't be as boring as they thought. Don't miss the incredible EPIC READS book tour with Annie Barrows, Zac Brewer, Kendare Blake, and Katharine McGee on September 21st at 6:30 PM–it's going to be an amazing good time set speed-dating style. It's ticketed so check out our website for more details!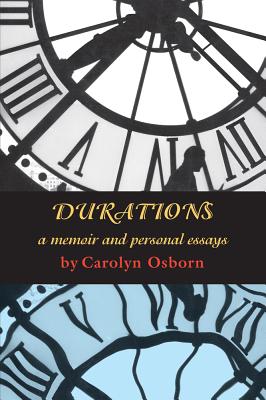 Durations
Carolyn Osborn
Local author Carolyn Osborn's new book Durations is a collection of her personal essays and memoir, and it's out today! These essays explore Carolyn's life growing up in World War II era Tennessee, traversing her time as an author, traveler and rancher. With such a perfect balance of storytelling and history, you won't want to miss the storyteller herself and get a signed copy! She'll be here at BookPeople on Sunday, September 24th at 2PM!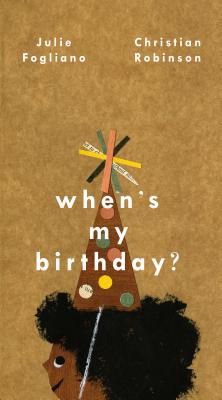 When's My Birthday?
Julie Fogliano and Christian Robinson
Kids Events coordinator Eugenia is a huge fan of birthdays, especially her own! She likes to keep track, from the day after right up until the day it happens again, with all the cake and friends and PRESENTS! Of Julie Fogliano and Christian Robinson's new picture book When's My Birthday? She says "I am absolutely in love with everything Christian Robinson does—it doesn't hurt that Julie Fogliano's language and storytelling is so charming and irresistible. This is the perfect birthday gift, and I find it oddly relatable—probably because, like the beautifully illustrated characters in this book, I am always counting down to my birthday!" So how far away IS Eugenia's next birthday? Only 330 more days! Right now, we're actually counting down to when we get to meet Julie Fogliano and Christian Robinson! Julie and Christian are coming to BookPeople October 1st at 11:30 AM for a super fun book party–we can't wait!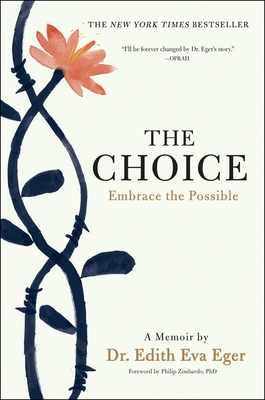 The Choice: Embrace the Possible
Dr. Edith Eva Eger
"Your pain matters and is worth healing: you can choose to be joyful and free." Dr. Edith Eger was a holocaust survivor–found by American soldiers in a pile of dead bodies and old enough to remember the horrors–who chose to forgive her captors and recapture joy in her life. Her book The Choice is part powerful memoir and part practical guide to healing that combines her own experience with trauma and her years of clinical knowledge and expertise. Eger's story is an inspiration, and her message is powerful and important–don't miss a once in a lifetime opportunity to hear Eger speak here at BookPeople, October 16th at 7PM!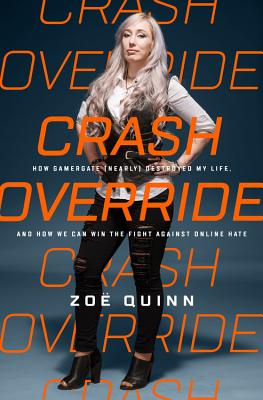 Crash Override
Zoe Quinn
When we heard that Zoë Quinn had a book coming out, our booksellers may have fought over the advanced copies just a little. This is a raw and powerful book, part memoir about the events that led to Gamergate (an anonymous online mob that hacked accounts; stole and released private photos; harassed family, friends, and colleagues; and threatened to rape and murder women in the game industry, all in the name of an unbased accusation of manipulated journalism) and part guide to a generation of people trying to overcome internet hate. Crash Override is the story of how, instead of letting the toxicity of endless harassment drive her to self-destruction, Zoë Quinn fought back. Bookseller Hanna calls Crash Override "thoughtful and raw. I appreciated Quinn's honesty and solutions-oriented take on the problem that is online abuse". We can't wait for Quinn to join us at BookPeople October 17th at 7PM, speaking and signing!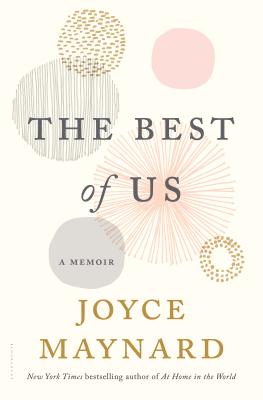 The Best of Us
Joyce Maynard
From beloved author and journalist Joyce Maynard comes a heartwrenching and beautiful memoir about her post-fifty whilwind romance, marriage to the truest partner she could have ever found, and the tragedy that cut their marriage short. This is the story of Joyce and Jim, and what true love looks like. Joyce Maynard will be here October 18th at 7PM in conversation with local author Amanda Eyre Ward–this is sure to be a thoughtful and inspirational discussion that you won't want to miss!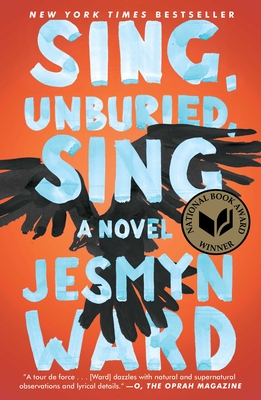 Sing, Unburied, Sing
Jesmyn Ward
This incredible new book from Jesmyn Ward has been making the rounds among booksellers, all of whom agree that it is a magnificent work of art. Bookseller Molly M says it's "an important book, a timely book, a book that will crack you wide open." And our director of marketing, Abby, says it's been her most anticipated book of 2017–and it STILL managed to defy expectation. It's our September Top Shelf pick, chosen and reviewed by floor manager Consuelo, who says "The best way for me to describe SING, UNBURIED, SING is to say that it is full of a devastating hunger. Ward keenly exposes both the dark parts of human nature on a personal level and the ugliness of racism on a broader social level. But within that terrifying reflection, there is a profound beauty that Ward's words have such honesty woven by beautiful prose and compelling characters."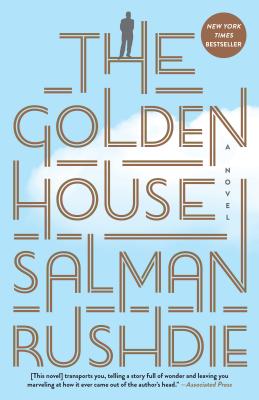 The Golden House
Salman Rushdie
Finally the new novel from one of contemporary fiction's most celebrated storytellers is here! Salman Rushdie's latest, The Golden House, is a thrilling story a real-estate tycoon and his mysterious, powerful, corrupt family, ripped from today's headlines and set against a New York backdrop. When an aspiring filmmaker sets out to make the mysterious and powerful Golden family the subject of his work, he discovers considerably more than he bargained for. Overflowing with inventiveness and just a touch of magic, The Golden House celebrates human nature and dances the line between good and evil.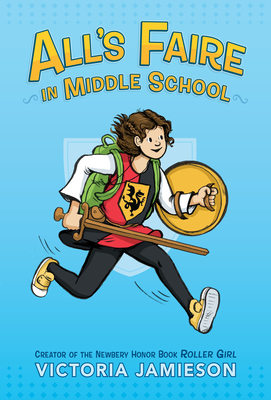 All's Faire in Middle School
Victoria Jamieson
From the creator of the Newberry Honor book and staff favorite Roller Girl comes a brand new graphic novel of the unique life of a young girl who grew up in a Renaissance Faire, and is about to start the most dangerous quest of all: Middle School. In All's Faire in Middle School Victoria Jamieson has captured the unique wonder and hilarity of the Renaissance Faire, as well as the bittersweet edge of growing up. Just like Roller Girl, Jamieson's latest comes highly recommended by BookPeople staff–Kid's Event Coordinator Eugenia says it's "incredibly smart, funny, and perfectly captures what it's like to struggle to belong in school. I LOVE Imogene and am sure she will be a fantastic knight! Huzzah!"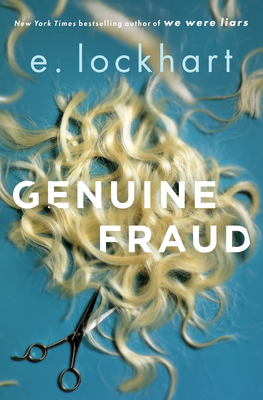 Genuine Fraud
E. Lockhart
We love E. Lockhart and basically count down the days until we get a new book–that day is today and that new book is Genuine Fraud, a masterfully done psychological thriller about a diabolically clever and charismatic young woman who regularly reinvents herself and the murder or two that interrupts her charmed life. Ellen, our school events coordinator can't recommend it highly enough and says "Could not put this down! Very well-done suspense. Inspired by and draws on other stories of noir, suspense, and the like. Told in reverse which makes it all the more interesting to read." Lockhart is going to be at TTBF this year, participating in panels and signing all the books! We'll see you there on Saturday, October 7th!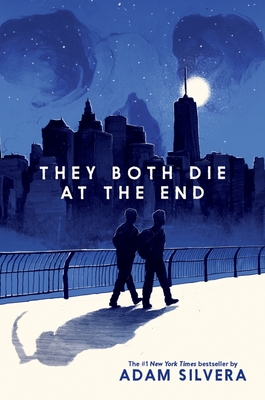 They Both Die at the End
Adam Silvera
From the highly acclaimed author of More Happy Than Not, comes another exquisite novel of the teenage experience. In They Both Die at the End, Adam Silvera explores the question of what you would do for your last day on earth. On September 5th, just after midnight, Death-Cast calls two boys and tells them that today is the day–two boys looking for a new friend to go on one last great adventure. Fortunately there's an app for that and it brings Mateo and Rufus together for one unforgettable day. Silvera is going to be at TTBF this year and you won't want to miss his panels and signings! See you Saturday, October 7th.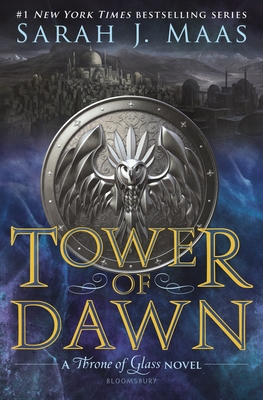 Tower of Dawn
Sarah J. Maas
New in the Throne of Glass series comes a companion novel, following the exploits of Chaol Westfall! His entire life revolved around being Captain of the King's Guard. The loyalty, the strength, the honor. But when the glass castle shattered and his body was broken, his only hope for recovery lay with the healers of the southern continent, Antica. But what Chaol finds in Antica may change his life more thoroughly than he could have imagined. Don't miss Tower of Dawn, the latest story in Sarah J. Maas' Throne of Glass world!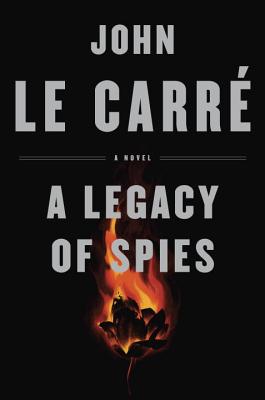 A Legacy of Spies
John Le Carre'
One of Joe's top authors has a new book out today that we think you might want to know about…From John le Carré comes a gripping new novel about a past that won't stay gone…specifically, Cold War intelligence operations conducted by now-aging members of the British Secret Service who are brought to account for their actions by an unforgiving new generation. In A Legacy of Spies, le Carré has interwoven the past and present, spinning a singular plot as ingenious and thrilling as its predecessors. Joe says "With his new novel, John le Carré performs a sort of post-mortem on his work–as both a prequel and a sequel to his most famous novel, The Spy Who Came From the Cold,  it acts as the Rocky Balboa to his George Smiley series. Le Carré is one of my favorite authors and continues to keep me glued to the page."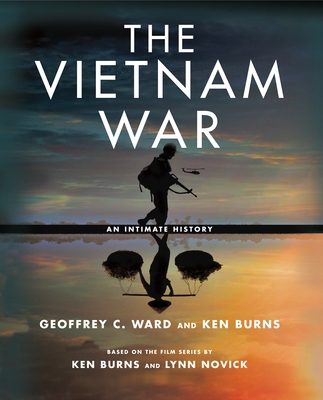 Geoffrey C. Ward and Ken Burns
More than forty years after it ended, the Vietnam War continues to haunt our country. We still argue over why we were there, whether we could have won, and who was right and wrong in their response to the conflict. When the war divided the country, it created deep political fault lines that continue to divide us today. This beautiful and richly illustrated oversized book collects perspectives from everyone involved, from officials and soldiers on both sides, to their families, protesters, POWs and so many more.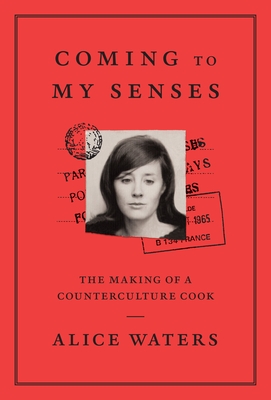 Coming to My Senses
Alice Waters
From cultural icon and culinary standard-bearer Alice Waters comes a memoir of the circuitous road and tumultuous times leading to the opening of Chez Panisse, arguably America's most influential restaurant. Dotted with stories, recipes, photographs, and letters, Coming to My Senses is at once deeply personal and modestly understated, a quietly revealing look at one woman's evolution from a rebellious yet impressionable follower to a respected activist who effects social and political change on a global level through the common bond of food.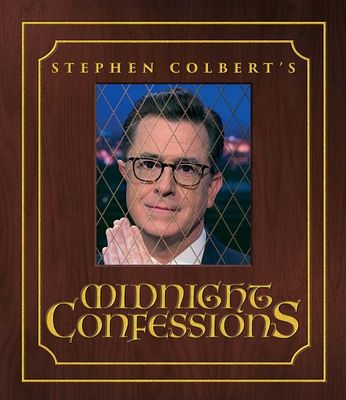 Stephen Colbert's Midnight Confessions
Stephen Colbert
Based on the popular recurring sketch, Stephen Colbert "confesses" to all the shameful things we all think or do in secret…and have no intention of stopping anytime soon (although, he'd really like you not to tell anyone!). Midnight Confessions is an illustrated collection of Stephen Colbert at his most brilliant and irreverent. Absolutely too funny and too relatable, this is going to be one to read and share aloud on the bus with all your new friends!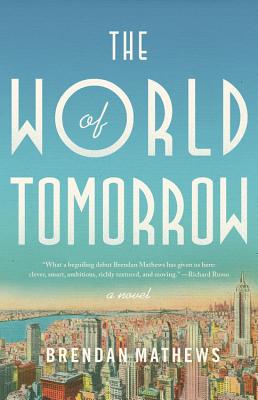 The World of Tomorrow
Brendan Matthews
A remarkable debut from a writer who has been named "literary star on the rise", The World of Tomorrow is the story of three brothers, caught up in a single chaotic week. Set against the backdrop of a vivid pre-war New York, Brendan Mathews showcases an America hopeful for the future the eminent World's Fair promises. A whirlwind of love and betrayal culminating in an assassination plot, this novel is the perfect balance of sharp wit, history and tension. Consuelo says "I was immersed in The World of Tomorrow from start to finish..it's a debut full of rich detail and complicated characters. A rip-roaring good read! " and inventory manager Raul calls it "a magnificent and brilliant debut novel that will amaze and astound…Mathews has created a work that will be cherished for years to come".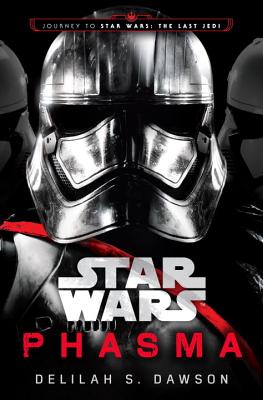 Phasma
Delilah S. Dawson
The Star Wars geeks at BookPeople have been anticipating this book since we heard about it–obviously we were a little let down by Captain Phasma's lack of screentime in the Force Awakens, but there's no need to fret since she has her own book, out today! We present PHASMA; the origin story of the mysterious chrome stormtrooper, as told by Delilah S. Dawson. Thomas and Hillary have been waiting to get their hands on a copy for MONTHS–Hillary says "I've loved Dawson's work for awhile, and given her love for kick-ass female protagonists, I have no doubt that she's going to give Phasma's character the sort of detail and attention it deserves!"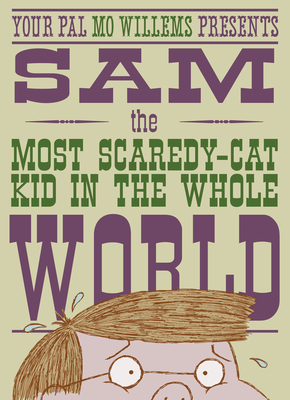 Sam, the Most Scaredy-Cat Kid in the Whole World
Mo Willems
A TERRIFICALLY TERRIFYING TALE! Sam is afraid of anything and everything-except for his friend Leonardo, the terrible monster. Kerry is afraid of everything and anything-except for her friend Frankenthaler, the other monster. One day, the two scaredy-cat kids make a particularly scary discovery: each other! AAH! EEK! Something has to be done. Something BIG. But what?