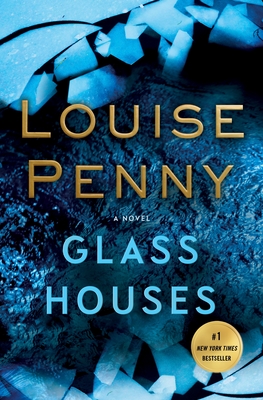 Glass Houses
Louise Penny
Best-selling author of the Inspector Gamache series and a BookPeople favorite, Louise Penny's latest mystery is on shelves today! Inspector gamache, now Chief Superintendent of the Sûreté du Québec, sees a mysterious figure appear on the village green that fills him with suspicions, but legally he can do nothing but wait…and then a body is found in Three Pines. In her latest utterly gripping book, Penny shatters the conventions of the crime novel to explore what Gandhi called the court of conscience. A court that supersedes all others. Don't miss this incredible new mystery from acclaimed author, Louise Penny.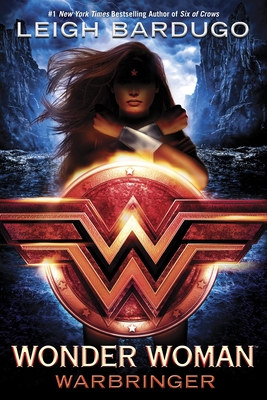 Wonder Woman Warbringer
Leigh Bardugo
We have been waiting for this book all month! We are so excited that Leigh Bardugo's Wonder Woman is out! With plenty of scenes set on Themyscira (be still beating heart!!) as well as modern world firsts for Diana, WARBRINGER is everything we could have hoped for and more–here's what some of our booksellers have to say: Bookseller Molly M says "Leigh Bardugo, current reigning YA goddess supreme, telling the origin story of the OG comic goddess supreme? You can hear my hallelujah from Themyscira! Bardugo's great superpowers are threefold: First, she creates charming characters with consistent, vibrant voices; then she has these characters fight, fall in love, tease, support, rag on and, ultimately, save each other; finally, she sets them on a wild and clear journey in a world that fights back, making for a story full of thrills, heart, and page-turning good times." Staci, our Kids IM says "Leigh Bardugo has brought new life to a well told story. Wonder Woman: Warbringer is a non-stop, edge of your seat adventure that left me wanting so much more!"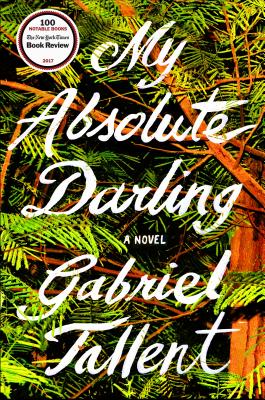 My Absolute Darling
Gabriel Tallent
Deep and profound, Gabriel Tallent's debut novel is the story of 14-year-old survivor, Turtle. Isolated and held in thrall by her paranoid, brilliant, charismatic, abusive father, Turtle finally opens herself up to the outside world and imagines escape. Turtle's acts of physical and emotional courage escalate and as she struggles to become her own hero, she transcends the pages, becoming the most unforgettable character of the year. Painful and oh so necessary, of My Absolute Darling marketing director Abby says: "I want to get inside Gabriel Tallent's brain and understand where he came up with this story and these characters…Turtle's spirit shines through as she survives everything her father and the world put her through. I can't wait to recommend this book to everyone I know."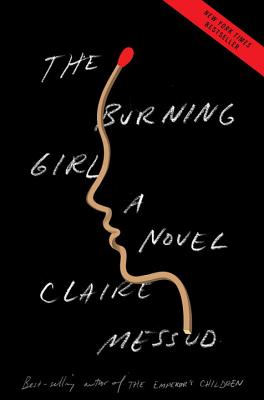 The Burning Girl
Claire Messud
Claire Messud's The Burning Girl was our Top Shelf pick of August and it's finally here! Master Bookseller Lojo wrote the Top Shelf review–here's an exerpt: "It's rare to find a book that accurately depicts the friendships between young girls the way Claire Messud does in The Burning Girl. Nothing is more important than your best friend when you are young….and that is what this story is all about. That bond between two young best friends, the ways in which they change as they become older, and how sometimes they end for reasons you will never truly understand."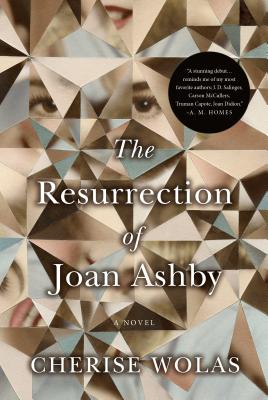 The Resurrection of Joan Ashby
Cherise Wolas
A dazzling debut from Cherise Wolas, The Resurrection of Joan Ashby is the story of a woman who struggles with the sacrifices required by motherhood and how an unthinkable betrayal confirms her deepest fears. A prodigy literary star whose writing was always meant to come first turns mother of two in the Virginia suburbs; it takes two decades to write the masterpiece, but just as she's poised to return, a betrayal of Shakespearan proportions threatens to undo everything she's sacrificed and worked for. Epic and audacious, Wolas' debut introduces an indelible heroine who is candid about her struggles and unapologetic in her ambition.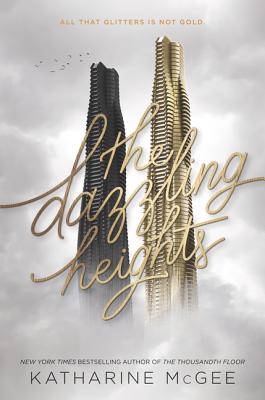 The Dazzling Heights
Katharine McGee
Katharine McGee is back with The Dazzling Heights the second installment in her Thousandth Floor series, with the all romance, drama, and dark secrets that hooked us in the first book! Set a hundred years in a future, where beauty can be engineered, and your social status determines which floor of the elite skyscrapers you live on, everyone has a secret. Don't miss the Epic Reads Author event with Katharine McGee, Zac Brewer, Kendare Blake, and Annie Barrows on September 21st at 6:30 PM–it's going to be an amazing good time set speed-dating style. Check out out our website for more details.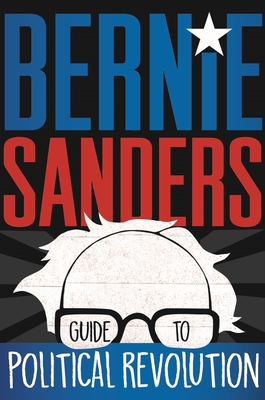 Guide to Political Revolution
Bernie Sanders
Adapted for younger readers from Bernie Sanders' Our Revolution–Sanders' notes from the campaign trail and plans for how to continue the growth of grassroot political movements and revolutionize changes in how we take charge of political systems– Bernie Sanders Guide to Political Revolution is geared towards inspiring teen readers to take part in and continue the political revolution to fight for a progressive economically, environmentally, racially and socially just future.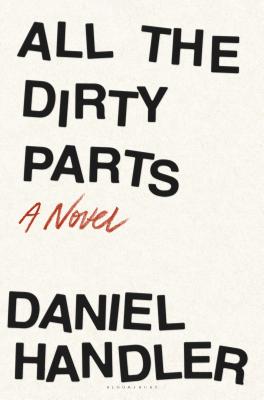 All the Dirty Parts
Daniel Handler
Daniel Handler (most definitely NOT Lemony Snicket ;D) takes on the perspective of a teen boy's erotic impulses in All The Dirty Parts— An unblinking take on the varied and ribald world of teenage desire in a culture of unrelenting explicitness and shunted communication, All The Dirty Parts is a tender, brutal, funny, and always intoxicating portrait of an age in which the whole world is tilted through the lens of sex.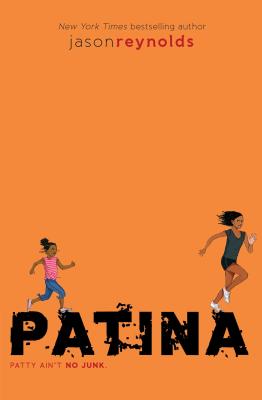 Patina
Jason Reynolds
Beloved YA and children's author Jason Reynolds has several incredible new books out this year, but today is the day for Patina, second in Reynolds' explosive Track series, and follow-up to GHOST. Patina "Patty" Jones is the fastest girl on the Defender's track team, and with a shot at the Junior Olympics, she has so much to run for. For the other Defenders, for her mom and little sister, to show the kids who taunt her at the fancy new school that she's going to be Someone one day…Patty ain't no junk and she's out to prove it. But when the pressure is on, can Patty outdistance it? Don't forget, Jason Reynolds will be a keynote speaker at TTBF this year on October 7th! Mark your calendars, y'all!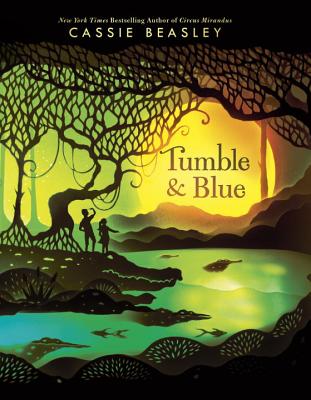 Tumble & Blue
Cassie Beasley
"When the red moon rises over the heart of the Okefenokee swamp, legend says that the mysterious golden gator Munch will grant a great fate to the poor soul foolish enough to face him." Tumble and Blue have heard the legend, and they both know they must be cursed, when everything they try to do keeps going so wrong. But when Tumble meets Blue, they ask a question no one has dared in generations…what if you could change your destiny? Munch the gator is about to meet two very brave fools. Cassie Beasley's latest is an incredible story of magic, friendships, and the foolishness of the brave; a perfect chapter book to follow her magical debut The Circus Mirandus. We're so excited Tumble & Blue is out today!
Guinness World Records 2018
We know you've been waiting for it! Today the Guinness World Records 2018 is out and chockfull of all the latest and greatest in record breaking activities. This last year was pretty crazy…from the first documented fire tornado to the most magic tricks performed on a single skydive (11, and by Martin Rees), this latest edition is filled with fun facts and incredible feats! Grab a copy and practice breaking those records for next year!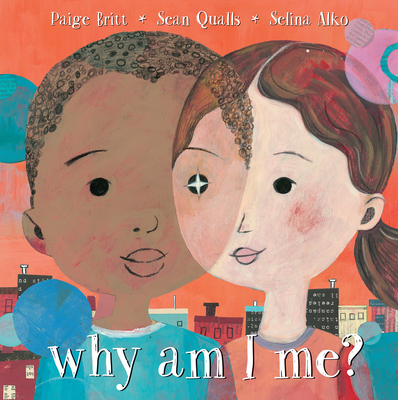 Why Am I Me?
Paige Britt, Sean Qualls & Selina Aiko
Have you ever wondered why exactly you're you and why exactly I'm me? What if I were you or you were me? And who are we when we're we? This profoundly simple picture book offers inquisitive young minds the perfect entry point to expand their philosophical horizons and ponder some of the fundamental mysteries of existence. Better yet, we're honored to welcome local author Paige Britt to BookPeople September 23rd at 2PM to celebrate her first picture book, beautifully illustrated by Selina Alko and Sean Qualls.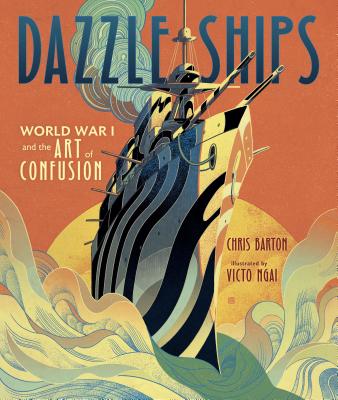 Dazzle Ships
Chris Barton
Did you know that during World War 1, in an effort to keep German submarines from sinking British and American ships with their torpedo attacks, bold patterns and bright colors were painted on the side of these ships? Intended to "dazzle" the eye, these patterns were meant to confuse the enemy eye and make it difficult to judge the speed and distance of the ships on the open ocean! We're in love with this fascination historical picture book with gorgeous illustrations from Victo Ngai! Don't miss out on a chance to talk to author Chris Barton when he comes to BookPeople September 7th at 6:30 PM and pick his brain about the Dazzle Ships!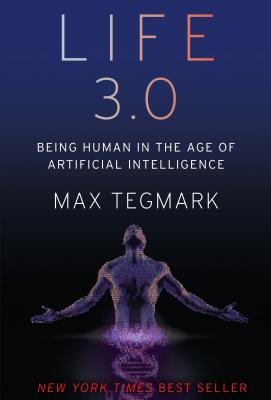 Life 3.0
Max Tegmark
Science fiction has been warning of it's arrival for decades, and Max Tegmark, author of Life 3.0, believes it's only a matter of time until machines achieve sentience. With this comes a whole host of questions we have to ask ourselves, from whether AI will be helpful or hurtful, how we even build good AI to begin with, and what happens when AIs exceed human capability–will they preserve or destroy humankind? First floor inventory manager Raul is a huge fan of both science and science fiction and recommends Life 3.0–he says "Whether the AI that comes into existence is beneficial or baneful to humanity depends on how certain ethical and philosophic dilemmas are resolved over the coming years–although Tegmark is optimistic, heft challenges and problems make for compelling reading for those interested in AI development or even discussions of sentience. Powerful and engaging and full of beautiful ideas."