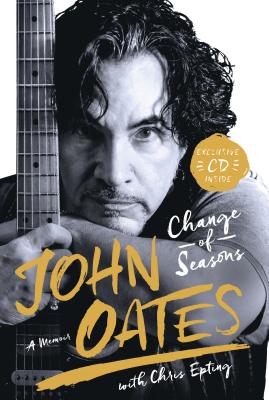 Sometimes it's weird the things you remember. I mean your first kiss, sure that makes sense, but the first time you remember hearing "Maneater" by Darryl Hall and John Oates? That's weird one. In spring of 1983 I was in second grade and we were doing "Jazzercise" for P.E. Our teacher popped "Maneater" into the tape deck and I was hooked. After school I begged and cajoled my parents into buying me the single. I was a fan for life.
I mean how could you not be a fan of Darryl Hall and John Oates (NOT Hall & Oates, there is no such group)? All you need to bring to the table is two ears, a heart, and a love for melody. With over 20 albums, 60 million records sold, and six #1 songs, they are the most successful pop duo in the world. They rocked Live Aid, sang on "We Are The World," and performed alongside David Ruffin and Eddie Kendricks of The Temptations at the famed Apollo Theatre in Harlem. and much to their chagrin, Darryl Hall and John Oates are the only musicians from Philadelphia to be inducted into the Rock & Roll Hall of Fame.
Here at BookPeople, we're all huuuuuuge fans of the duo and have been known to dance to "Out of Touch" whilst working at our desks (actually, that's pretty much just me. And when nobody's looking.) so we're super excited to read John Oates's memoir Change of Seasons.  With his tales of fast cars, watching Night of the Living Dead at a drive-in while on LSD, meeting the Beatles, and recording seminal albums such as the overlooked War Babies, the book is a blast and belongs on the shelf of every Blue-Eyed Soul fanatic.
(John Oates will be speaking and signing his book Change of Seasons on BookPeople's second floor tonight on April 4th at 7:00 pm. As always the speaking portion of the event is free but ticket for the signing line will be handed out with the purchase of the book.)