Congratulations to the 2016 National Book Award winners! It has been a wonderful year for publishing and these 4 books couldn't be more deserving of such a prestigious award. We hope you'll take some time to check them out. 
Fiction: If you didn't read Colson Whitehead's The Underground Railroad when Oprah told you to this summer, now is the time. Bethany reviewed the book here last month and wrote, "Like other novels about human history's heaviest crimes, The Underground Railroad is a study of the soul in extremities. Cora, the steel-willed protagonist, escapes the hard labor and sadistic punishments of an early 19th-century Georgia plantation into a life lived perpetually on the run. If slavery was a trap, her hard-won "freedom" is little better than that of a hunted animal."
This is Whitehead at its best and is a moving, poignant book as relevant now as ever.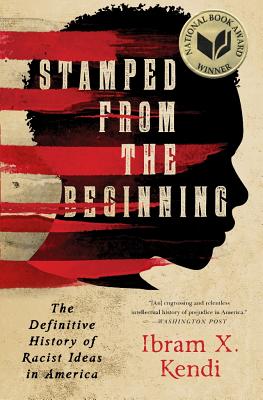 Non-fiction: Ibram X. Kendi's book Stamped From the Beginning tells the entire story of anti-Black racist ideas and their staggering power over the course of American history.In shedding muchneeded light on the murky history of racist ideas, Stamped from the Beginning offers us the tools we need to expose themand in the process, gives us reason to hope. It is urgent and important, and is the perfect National Book Award winner for right now.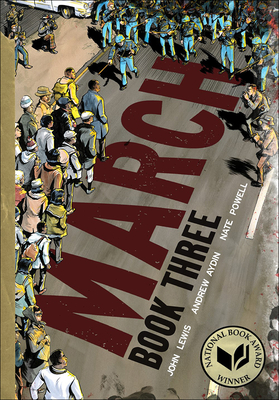 Young People's Literature: With the final volume of the MARCH trilogy, Congressman John Lewis and his co-authors are finally getting the recognition they deserve for telling the story of the Civil Rights movement through a graphic novel. The trilogy as a whole chronicles the movement and John Lewis's life and is perfect for communicating this powerful story to kids everywhere.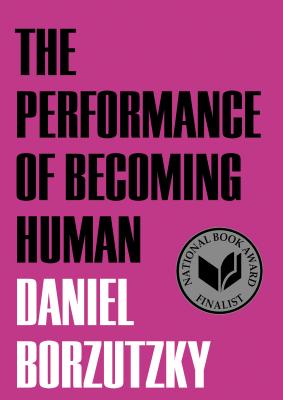 Poetry: The Performance of Becoming Human is another beautiful collection from Daniel Borzutzky, and confront the various ways nation-states and their bureaucracies absorb and destroy communities and economies. Eileen Myles has described his writing as "violent, perverse, and tender" in its portrayal of a "kaleidoscopic journey of American horror and global horror," and said it adds another chapter to a growing and important compendium of work that asks what it means to a be both a unitedstatesian and a globalized subject whose body is "shared between the earth, the state, and the bank."