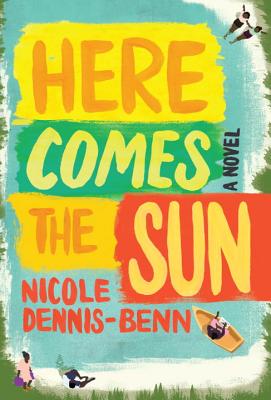 In this radiant, highly anticipated debut, a cast of unforgettable women battle for independence while a maelstrom of change threatens their Jamaican village. Capturing the distinct rhythms of Jamaican life and dialect, Nicole Dennis- Benn pens a tender hymn to a world hidden among pristine beaches and the wide expanse of turquoise seas. At an opulent resort in Montego Bay, Margot hustles to send her younger sister, Thandi, to school. Taught as a girl to trade her sexuality for survival, Margot is ruthlessly determined to shield Thandi from the same fate. When plans for a new hotel threaten their village, Margot sees not only an opportunity for her own financial independence but also perhaps a chance to admit a shocking secret: her forbidden love for another woman.
From elite marathoner and Olympic hopeful Becky Wade comes the story of her year-long exploration of diverse global running communities from England to Ethiopia—9 countries, 72 host families, and over 3,500 miles of running—investigating unique cultural approaches to the sport and revealing the secrets to the success of runners all over the world.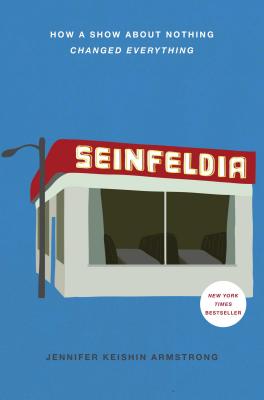 "She reminds us that Stanley Kubrick was such a fan of the show that he had tapes sent to him in England. About why the name Kramer worked best for Michael Richards's character, she writes, "That plosive consonant K sound is known to be among the English language's funniest phonemes." I haven't watched Seinfeld reruns for a while. I overdosed years ago and went cold turkey. Perhaps the highest praise I can give Seinfeldia is that it made me want to buy a loaf of marbled rye and start watching again, from the beginning." -Dwight Garner, The New York Times
Bush
by Jean Edward Smith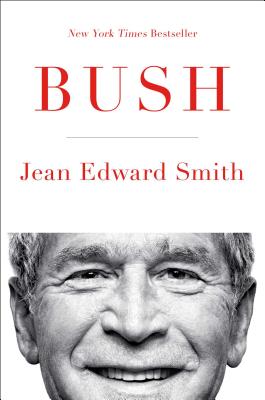 Distinguished presidential biographer Jean Edward Smith offers a critical yet fair biography of George W. Bush, showing how he ignored his advisors to make key decisions himself—most disastrously in invading Iraq—and how these decisions were often driven by the President's deep religious faith. Bush is a comprehensive evaluation of the Bush presidency—including Guantanamo, Katrina, No Child Left Behind, and other important topics—that will surely surprise many readers.
At once a portrait of the devastating strains that military life puts on families and a meditation on what it means to be left behind, The War at Home is a brave portrait of a modern military family and the realities of separation, endurance, and love that overcomes. Starnes will be in our store to speak about the challenges she faces in trying to find and claim a sense of home while struggling to chart a new path and avoid passing on the same legacy to her two young sons. Join us!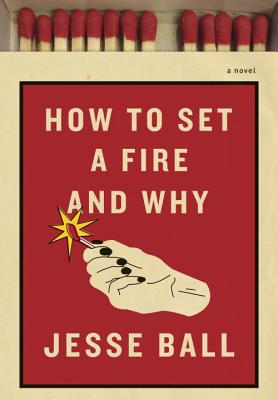 Lucia's father is dead, her mother is in a mental hospital, and she's living in her aunt's garage. And now she's been kicked out of school—again. Making her way with only a book, a zippo lighter, a pocketful of stolen licorice and a biting wit. Lucia follows the only rule that makes any sense to her: Don't do things you aren't proud of. But when she discovers that her new school has a secret Arson Club, she's willing to do anything to be a part of it, and her life is suddenly lit up.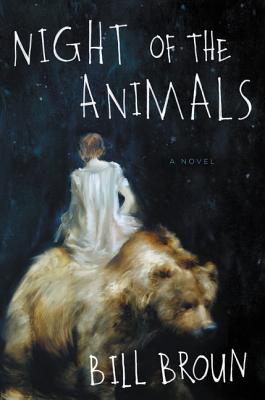 In 2052, a homeless man named Cuthbert Handley sets out on an astonishing quest: to release the animals of the London Zoo. Hearing voices, Cuthbert flickers in and out of awareness throughout his desperate pursuit. But his grand plan is not the only thing that threatens to disturb the collective unease of the city. Around him is greater turmoil, as the rest of the world anxiously anticipates the rise of a suicide cult. In this imaginative debut, the tale of Noah's Ark is brilliantly recast as a story of fate and family, set in a near-future London.
The Trap by Melanie Raabe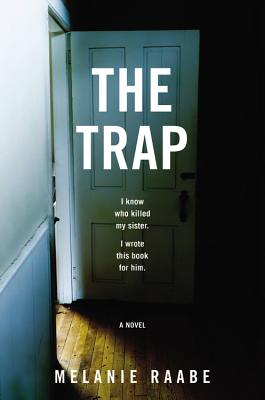 Twelve years ago, Linda's sister Anna was murdered. Her killer was never caught, but Linda saw him. Now, all these years on, she's just seen him again. On TV. He has since become a well-known reporter, and Linda – a famous novelist – knows no one will believe her if she accuses him, so she does the only thing she can think of: she writes a thriller about a woman who is murdered, her killer never caught. When the book is published, she agrees to give just one media interview. At home. To the one person who knows more about the case than she does.