Homegoing by Yaa Gyasi (signed first editions!)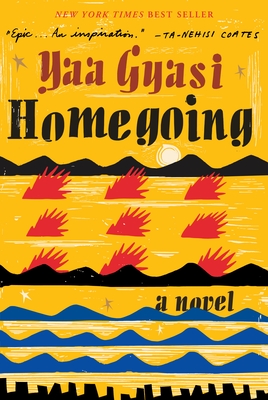 "Both heart warming and heart wrenching, I was glued to the pages of Homegoing. Gyasi's tale of a family split apart is told through many generations of characters, each with a unique voice. I felt connected to each as their stories wove together to form a powerful novel I won't forget." -Consuelo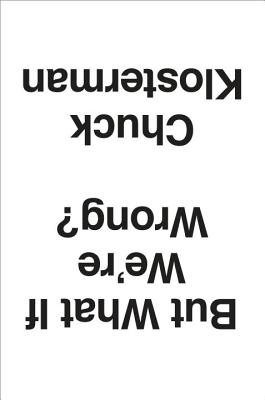 We live in a culture of casual certitude. Though no generation believes there s nothing left to learn, every generation unconsciously assumes that what has already been defined and accepted is (probably) pretty close to how reality will be viewed in perpetuity. And then, of course, time passes. Ideas shift. Opinions invert. What once seemed reasonable eventually becomes absurd. But What If We re Wrong? is built on interviews with a variety of creative thinkers— George Saunders, David Byrne, Schulz, Neil deGrasse Tyson, Richard Linklater, among others— interwoven with the type of high-wire humor and nontraditional analysis only Klosterman would dare to attempt. It s a seemingly impossible achievement: a book about the things we cannot know, explained as if we did. It s about how we live now, once now has become then.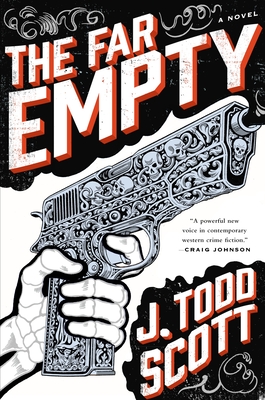 "A powerful and rich debut novel that is beautifully written and absolutely captivating. Set on the edge of the Texas border with Mexico in the small town of Murfee, the discovery of a body in the Far Empty (i.e. Big Bend) sets the stage for an accounting that deals with corruption, cartels, and murder affecting everyone in that town. Caleb Ross, son of the sheriff, believes it is the body of his missing mother who he thinks was murdered by his father. Deputy Cherry, new to the area and the police force, thinks the body is something other than another drug runner. When the truth comes to light, it will set the Big Bend on fire. There is an authenticity to the story lent by the author being former DEA; can't wait for another story by this author!" — Raul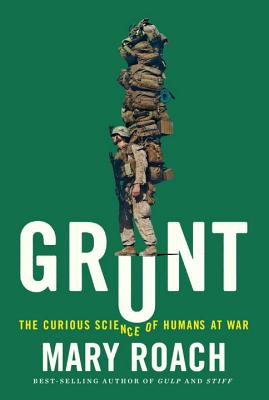 Mary Roach has become popular for her to make topical science accessible for all of us. She has tackled wide-ranging topics and now has branched out even further with Grunt, which delves into the challenges soldiers face when they go to war. She writes about everything from panic to heat to flies, as well as the scientists who work to help soldiers conquer them. It's a look at the military as only Mary Roach could write it.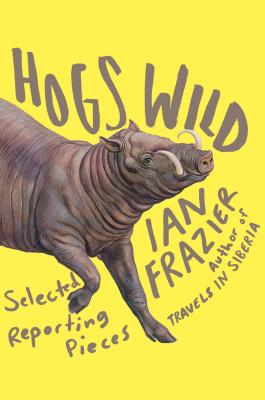 "A master of both distilled insight and utter nonsense" (The Believer). Ian Frazier is one of the most gifted chroniclers of contemporary America. "Hogs Wild" assembles a decade's worth of his finest essays and reportage, and demonstrates the irrepressible passions and artful digressions that distinguish his enduring body of work. Part muckraker, part adventurer, and part raconteur, Frazier beholds, captures, and occasionally reimagines the spirit of the American experience. In each dizzying discovery, Hogs Wild unearths the joys of inquiry without agenda, curiosity without calculation. To read Frazier is to become a kind of social and political anthropologist–astute and deeply engaged.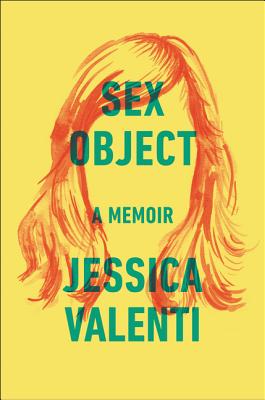 "The foundational question of this book is Who would I be if I lived in a world that didn't hate women? Valenti writes her memoir from the point of view of an object attempting to find the humanity is owed to her, but is inherently denied through the ignorance, aggression, and confounding logic of power systems. The stories within made me physically and emotionally sick. Obviously everyone should read it." -Jan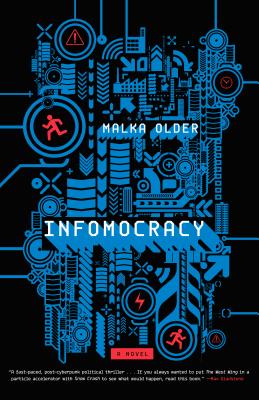 "Neal Stephenson's Snow Crash, Charles Stross's Singularity Sky, and television's The West Wing collide in this debut novel by Malka Older. The world has been divided into micro-democracies with populations of 100,000 each and every 10 years these "franchises" vote on their leadership and the party that won the most 'centenals' becomes the ruling party. What will people do to ensure that their party stays in power or that that their party comes into power? Malka Older delivers a novel that puts the 'political' in 'science fiction.'" -Joe T.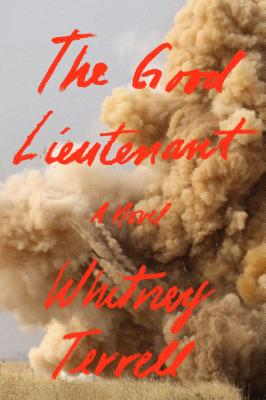 The Good Lieutenant
literally starts with a bang as an operation led by Lieutenant Emma Fowler goes spectacularly wrong. Men are dead–one, a young Iraqi, by her hand. Others were soldiers in her platoon. And the signals officer, Dixon Pulowski is another story entirely–Fowler and Pulowski had been lovers. From this conflagration,
The Good Lieutenant
unspools backward in time as Fowler and her platoon are guided into disaster by suspicious informants and questionable intelligence. And then even further back, before things began to go so wrong, we see the backstory unfold from points of view that usually are not shown in war coverage–a female frontline officer, for one, but also jaded career soldiers and Iraqis both innocent and not so innocent.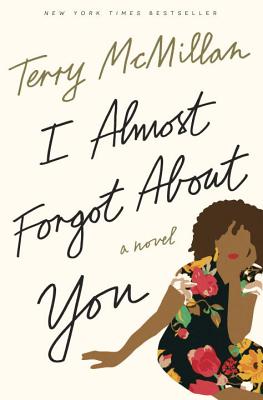 The #1 New York Times bestselling author of How Stella Got Her Groove Back and Waiting To Exhale is back with the inspiring story of a woman who shakes things up in her life to find greater meaning. When Dr. Georgia Young decides to make some major changes in her life, including quitting her job as an optometrist and moving house, she finds herself on a wild journey that may or may not include a second chance at love. Georgia s bravery reminds us that it s never too late to become the person you want to be, and that taking chances, with your life and your heart, are always worthwhile.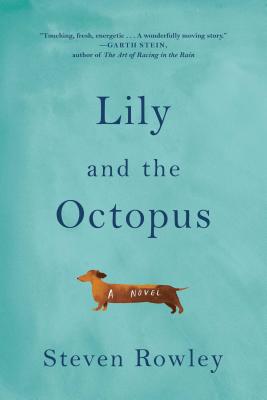 This debut novel is a humorous, poignant, epic adventure of the heart: one man's quest to save his best friend, an aging dachsund named Lily. The narrator is smart yet tragic, and the sometimes heartwrenching tale takes twists and turns as he fights for his dog against, you guessed it, an octopus. By the end you'll be weeping as Lily and the octopus face each other in one final battle.
Now in Paperback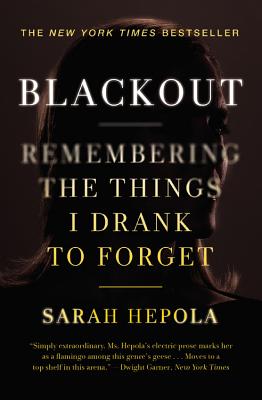 "Simply extraordinary. Ms. Hepola's electric prose marks her as a flamingo among this genre's geese. She has direct access to the midnight gods of torch songs, neon signs, tap beer at a reasonable price, cigarettes and untrammeled longing. . . . As a form, addiction memoirs are permanently interesting because they're an excuse to crack open a life. Ms. Hepola's book moves to a top shelf in this arena. . . . It's a win-win. She got a better life. We have this book." -Dwight Garner, The New York Times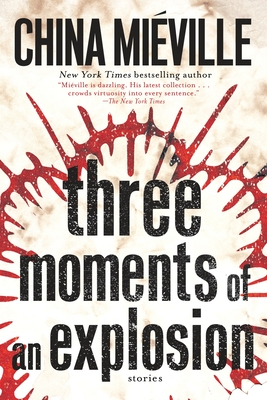 "Corporate-sponsored demolition forms logos from the explosions and debris. Icebergs suddenly appear, floating over London, creating microclimates that can take you from a normal August afternoon to a freezing January as you walk from one city block to the next. New Death, the condition where the feet of a corpse are always facing the observer, sweeps across the planet forever changing our cultural mores. Secret hands in poker that are only known to the initiated cause all sorts of curses and blessings. All these and more are the concepts within China Miéville's…second collection of short stories and the first in ten years…these stories solidify Miéville's place as the poet laureate of urban fantasy." -Joe T.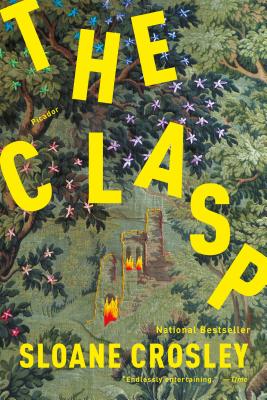 Kezia, Nathaniel, and Victor are reunited for the extravagant wedding of a college friend. At the tail end of their twenties, they arrive completely absorbed in their own lives, yet they soon slip back into old roles: Victor loves Kezia. Kezia loves Nathaniel. Nathaniel loves Nathaniel. In the midst of all this semi-merriment, a madcap adventure is set into motion, one that leads them from Miami to New York and from L.A. to Paris, as they try to fit together now that their lives haven't gone as planned and struggle to separate the real from the fake.
Juan Diego a fourteen-year-old boy, who was born and grew up in Mexico has a thirteen-year-old sister. Her name is Lupe, and she thinks she sees what's coming specifically, her own future and her brother's. Consider what a terrible burden it is, if you believe you know the future, especially your own future, or, even worse, the future of someone you love. What might a thirteen-year-old girl be driven to do, if she thought she could change the future? Juan Diego grew up in Mexico, but as an older man traveling in the Philippines, but what travels with him are his dreams and memories; he is most alive in his childhood and early adolescence in Mexico. Avenue of Mysteries is the story of what happens to Juan Diego in the Philippines, where what happened to him in the past in Mexico collides with his future.