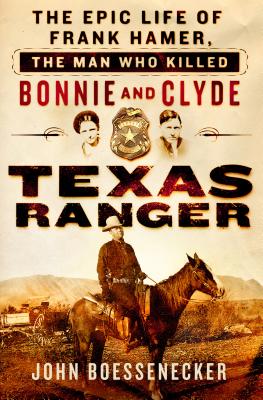 To most Americans, Frank Hamer is known only as the "villain" of the 1967 film Bonnie and Clyde. Now, in Texas Ranger, historian John Boessenecker sets out to restore Hamer's good name and prove that he was, in fact, a classic American hero. Written by one of the most acclaimed historians of the Old West, Texas Ranger is the first biography to tell the full story of this near-mythic lawman.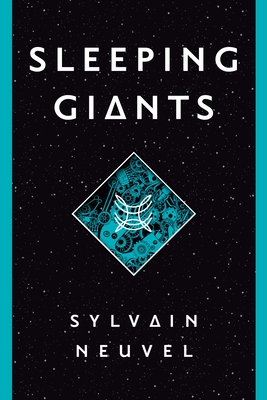 17 years ago: A girl in South Dakota falls through the earth, then wakes up dozens of feet below ground on the palm of what seems to be a giant metal hand. Today: She is a top-level physicist leading a team of people to understand exactly what that hand is, where it came from, and what it portends for humanity. A swift and spellbinding tale told almost exclusively through interviews conducted by a mysterious and unnamed character, this is a unique debut that describes a hunt for truth, power, and giant body parts.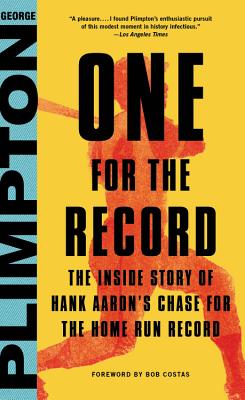 "Today sees the re-release of a number of books by George Plimpton, one of the best sports writers of the 20th century. ONE FOR THE RECORD is the story of Hank Aaron's quest ti break Babe Ruth's home run record and OUT OF MY LEAGUE chronicles Plimpton's own attempt to pitch a Major League baseball game. I've been a fan of Plimpton since first encountering him in Ken Burns's BASEBALL documentary and am excited to see his books back in print with newly designed covers." -Joe T.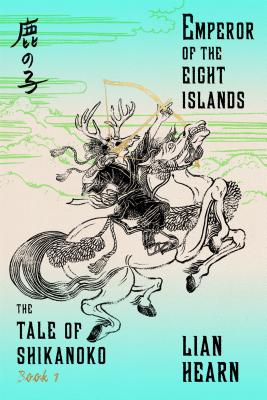 "Emperor of the Eight Islands is the first book in a 4 book series entitled The Tale of Shikanoko. Set to be released over the course of 2016, this fantasy story by Lian Hearn and set in an imaginary feudal Japan is one of the best books I've read this year." -Joe T.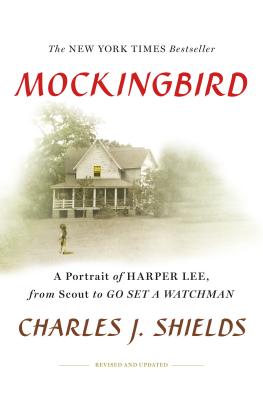 To Kill a Mockingbird was the twentieth century's most widely read American novel. In this in-depth biography, first published in 2006, Charles J. Shields brings to life the woman who gave us two of American literature's most unforgettable characters, Atticus Finch and his daughter, Scout. Now, ten years after its initial publication—with revisions throughout the book and a new epilogue—Shields finishes the story of Harper Lee's life, up to its end.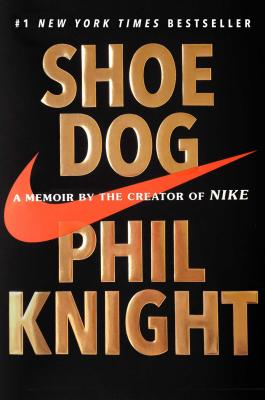 By harnessing the electrifying power of a bold vision and a shared belief in the redemptive, transformative power of sports, Nike has created a brand, and a culture, that's changed everything.For the first time ever, Nike founder and board chairman Phil Knight shares the inside story of the company's early days as an intrepid start-up and its evolution into one of the world s most iconic, game-changing, and profitable brands.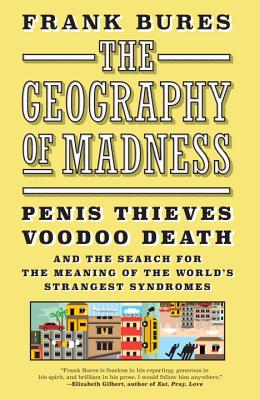 Jon Ronson meets David Grann in this fascinating, wildly entertaining adventure and travel story about how culture can make us go totally insane. The Geography of Madness is an investigation of 'culture-bound' syndromes, which are far stranger than they sound. Why is it, for example, that some men believe, against all reason, that vandals stole their penises, even though they're in good physical shape? Acclaimed magazine writer Frank Bures travels around the world to trace culture-bound syndromes to their sources and in the process, tells a remarkable story about the strange things all of us believe.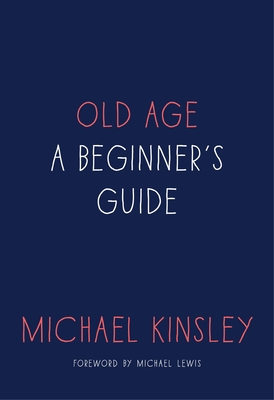 The notorious baby boomers the largest age cohort in history are approaching the end and starting to plan their final moves in the game of life. Now they are asking: What was that all about? Was it about acquiring things or changing the world? Or is the only thing that counts after you're gone the reputation you leave behind? In this series of essays, Michael Kinsley uses his own battle with Parkinson's disease to unearth answers to questions we are all at some time forced to confront. Sometimes, he writes, I feel like a scout from my generation, sent out ahead to experience in my fifties what even the healthiest Boomers are going to experience in their sixties, seventies, or eighties. The least misfortune can do to make up for itself is to be interesting, he writes. Parkinson s disease has fulfilled that obligation.
Now in Paperback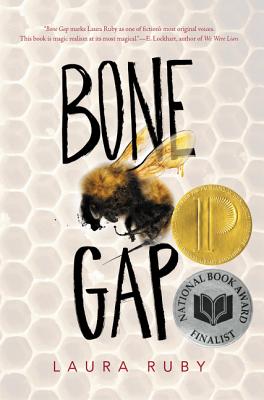 Everyone knows Bone Gap is full of gaps.So when young, beautiful Roza went missing, the people of Bone Gap weren't surprised. But Finn knows what really happened to Roza. He knows she was kidnapped by a dangerous man whose face he cannot remember. As we follow the stories of Finn, Roza, and the people of Bone Gap, acclaimed author Laura Ruby weaves a tale of the ways in which the face the world sees is never the sum of who we are.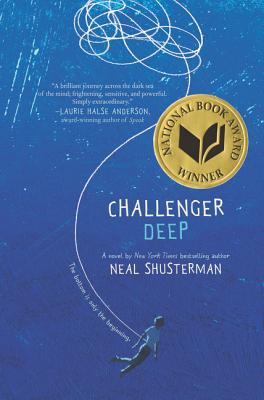 "I love this book because it's incredibly and beautifully written. It tells the story of a young man who is starting to experience a mental health disorder and how his perception of reality changes as he learns how to navigate this new facet of his life that is completely out of his control. It opens a dialogue with the reader about what mental illness is, and gives us a way to understand a little better what so many people go through. 1 in 17 adults in America lives with serious mental illness, but so many times we disregard the sickness that we can't see. Understanding more about these invisible diseases can make us more supportive and caring individuals. I really appreciate Neal Shusterman and his son Brandon, who created the illustrations for the novel, for their dedication in sharing this soul-striking narrative." -Tomoko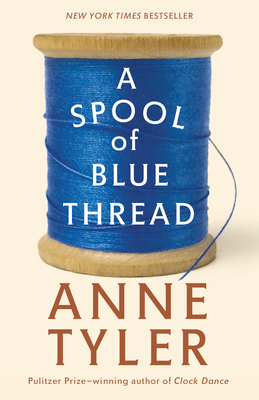 "Tyler has proved again and again that a chronicle of middle-class family life in Baltimore can illuminate the human condition as acutely as any novel of ideas, albeit with a more modest demeanor…The Whitshanks [are] rendered with such immediacy and texture that they might be our next-door neighbors." –Los Angeles Times