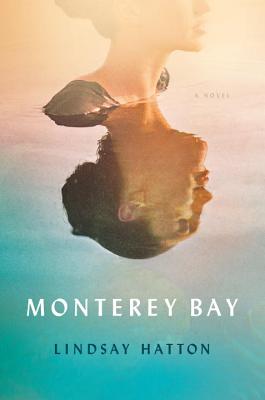 "Plunge right into 1940s Monterey, and the Cannery Row made famous by John Steinbeck, in this historical novel about famously charming biologist Ed Ricketts. In limpid prose and acutely captured sensual detail, Hatton tells the story of 15-year-old Margot Fiske, who arrives at Cannery Row with her entrepreneurial father, but snarls up his plans by getting mixed up with Ricketts first as his sketch artist, then as his lover." –Huffington Post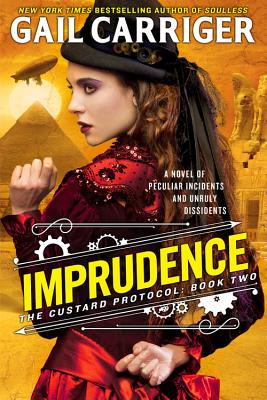 Gail Carriger wills speak & sign at BookPeople Wednesday, 7/20 at 7PM.
New York Times bestselling author Gail Carriger comes the delightful sequel to Prudence.Rue and the crew of the Spotted Custard return from India with revelations that shake the foundations of England's scientific community. Queen Victoria is not amused, the vampires are tetchy, and something is wrong with the local werewolf pack. To top it all off, Rue's best friend Primrose keeps getting engaged to the most unacceptable military types.Rue has family problems as well. Her vampire father is angry, her werewolf father is crazy, and her obstreperous mother is both. Worst of all, Rue's beginning to suspect what they really are… is frightened.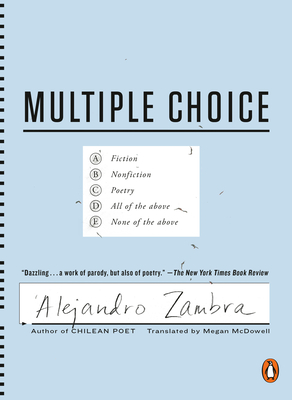 The most talked-about writer to come out of Chile since Bolano, Alejandro Zambra is celebrated around the world for his strikingly original, slyly funny, daringly unconventional fiction. Written in the form of a standardized test, "Multiple Choice" invites the reader to respond to virtuoso language exercises and short narrative passages through multiple-choice questions that are thought-provoking, usually unanswerable, and often absurd. It offers a new kind of reading experience, one in which the reader participates directly in the creation of meaning, and the nature of storytelling itself is called into question.
When Beth arrives in D.C., she hates everything about it: the confusing traffic circles, the ubiquitous Ann Taylor suits. At dinner parties, guests compare their security clearance levels. They speak in acronyms. And once they realize Beth doesn't work in politics, they smile blandly and turn away. Soon Beth and her husband, Matt, meet a charismatic White House staffer named Jimmy, and his wife, Ashleigh, and the four become inseparable. But as Jimmy's star rises higher and higher, the couples friendship and Beth's relationship with Matt is threatened by jealousy, competition, and rumors.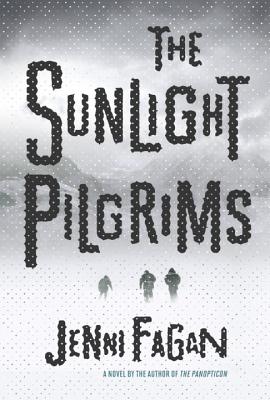 It's November of 2020, and the world is freezing over. There's snow in Israel, the Thames is overflowing, and an iceberg separated from the Fjords in Norway is expected to drift just off the coast of Scotland. Dylan, grieving and ready to build life anew, heads north to bury his mother's and grandmother's ashes on the Scottish islands where they once lived. Hundreds of miles away, twelve-year-old Estella and her survivalist mother, Constance, scrape by in the snowy, mountainous Highlands, preparing for a record-breaking winter. Living out of a caravan, they spend their days digging through landfills, searching for anything with restorative and trading value. When Dylan arrives in their caravan park in the middle of the night, life changes course for Estella and Constance.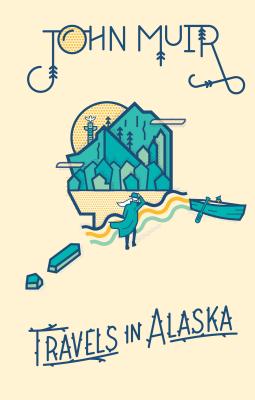 In this collection, originally published in 1915, John Muir captures the beauty and intensity of Alaskan wilderness and its people from his travels between 1879 and 1890. John Muir's strength lies in delicately mapping the intimate connection between the person and natural world, and awakening his readers to that reality. With an increasing global focus on the environment, and humans' role in protecting it, there's never been a finer time to reacquaint oneself with John Muir's writings.
New to Paperback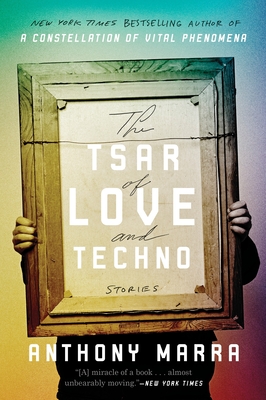 "Extraordinary. Each story is a gem in itself. But the book is greater than its parts, an almost unbearably moving exploration of the importance of love, the pull of family, the uses and misuses of history, and the need to reclaim the past by understanding who you really are and what really happened He starts this miracle of a book by showing us how a system can erase the past, the truth, even its citizens. He ends by demonstrating, through his courageous, flawed, deeply human characters, how individual people can restore the things that have been taken away. And if you've been worrying that you ve lost your faith in the emotionally transformative power of fiction Mr. Marra will restore that, too." -Sarah Lyall, The New York Times
A Colombian writer is witness to a murder that will mark him forever. A woman sits alone in her house, waiting for her husband to return from an expedition to find wood for their stove, while he lies in another woman's bed a few miles away, unable to heal the wound in his own marriage. In seven powerful stories, Vasquez achieves an extraordinary unity of emotion with these fragmented lives. There are love affairs, revenge, troubled pasts, and tender moments that reveal a person's whole history in a few sentences.